HOTELS OPENING IN DENVER IN 2015-2017
the ART, a hotel, Commonwealth Hotels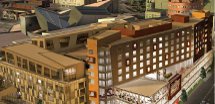 Opened June 2015 | Golden Triangle at 12th Avenue & Broadway
A 165-room boutique hotel. Designed by LoDo-based Davis Partnership and Studio Daniel Libeskind, the building features 50,000 square feet of office space known as the "Museum Center" on the first three floors, with the hotel and meeting space portion occupying the top six stories.
HYATT House/Hyatt Place, White Lodging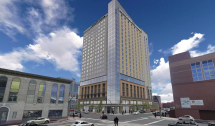 Opened November 2015 | 14th & Glenarm
This 21-story duel property features 361 rooms total, including 113 in the extended-stay style HYATT House and 248 in the select-service style Hyatt Place. The hotels offer a combined total of seven meeting rooms with 3,872 square feet.
The Westin Denver International Airport, Starwood Hotels



Opened November 2015 | Jeppeson Terminal at Denver International Airport
Part of the new hotel and transit center at DIA, this hotel features 519 guestrooms, 37,000 square feet of meeting space and easy access to the new airport rail line scheduled to open in 2016.
Fairfield Inn & Suites Downtown Denver, Marriott International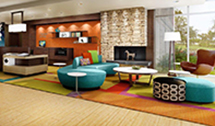 Opened Late 2015 | 27th & Wyandot
This 87-room property will feature a roof-top patio for private events and receptions and minimal meeting space. 
Halcyon - a hotel in Cherry Creek

Opening July 2016 | Cherry Creek | 3rd & Columbine
This 154-room independent, luxury hotel opening in Denver's Cherry Creek neighborhood will feature 5,100 square feet of state-of-the-art meeting space and rooftop event space. It will also have two restaurants along with a rooftop pool. 
Hotel Indigo, InterContinental Hotels Group 

Opening Late 2016 | 18th & Wewatta
This 180-room hotel will be part of the 21,000 square foot Union Tower West mixed-use development near Union Station.
Kimpton Hotel, Kimpton Hotels & Resorts
Opening Late November 2016 | 16th & Wewatta
This 12-story, 199-room hotel will include around 6,000 square feet of meeting space as well as street-level and rooftop patios.
Hilton Garden Inn Union Station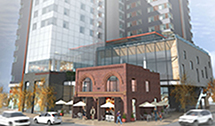 Opening Late 2016 | 20th & Chestnut
214-room hotel will feature 5,000 square feet of meeting space as well as a rooftop amenity deck.
Dairy Block Hotel, Sage Hospitality 


Opening Fall 2016 | 19th & Wazee
This 170-room hotel broke ground in May 2015 and will be part of the Dairy Block (formerly Z Block) mixed-use development near Denver Union Station.
The Source Hotel, Independent Hotel


Opening First Quarter 2017 | 35th & Brighton Boulevard
The first hotel in RiNo, this 100-room hotel will be owned by the same group behind the St. Julien Hotel in Boulder. Ground broke in June 2015, and the building will feature a second 25,000 square foot market hall on the first floor.
Dual-branded 18-story Hotel Tower, White Lodging


Opening Early 2017 | 15th & California
The 491-room development will be dual-branded, featuring both an AC Hotels by Marriott Hotel and a Starwood-branded Le Méridien Hotel.
FUTURE HOTEL PROJECTS
These properties are being discussed, but ground has not been broken as of December 2015   
Cherry Creek Hotel, Stonebridge Companies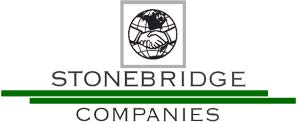 Opening date TBD | Cherry Creek | 2nd & Milwaukee
This hotel will feature approximately 200 rooms.
Downtown Hotel, Stonebridge Companies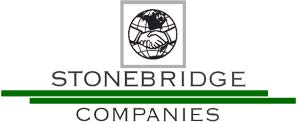 Opening date TBD | 15th & Stout
This hotel will feature approximately 200 rooms. Meeting space TBD.  
The Rossonian 
Opening date TBD | 26th & Welton
This historic hotel will be renovated and expanded to include 105 rooms.