Following the U.S. Women's National Team's return from another FIFA Women's World Cup Championship in France, the Colorado Soccer Association, which represents nearly 70,000 youth and adult soccer players across the state, is helping to mobilize a coalition of Colorado leaders and communities to ensure Denver is selected among final host cities for the FIFA Men's World Cup in 2026.
Colorado Governor Jared Polis and Denver Mayor Michael B. Hancock joined representatives from the Colorado Soccer Association, the Colorado Rapids, the Denver Sports Commission, VISIT DENVER and various other community leaders to unveil elements of the campaign designed to generate awareness and community support including a logo, hashtag and website.
"We're excited to be considered because we have the experience and existing facilities to make this a tremendous success," said Dr. Bob Contiguglia, founding member of the U.S. Soccer Foundation and former president of U.S. Soccer. "Denver is in an ideal position to be selected, based on feedback from World Cup organizers and initial support from our local soccer community."
Already among the final U.S. cities in contention, Denver was identified as a possible site when the U.S., Canada and Mexico prepared a winning joint North American bid to host the 2026 games.
"We already have the world-class stadium and an electrifying city that World Cup organizers want to see," said Nate Shotts, CEO of the Colorado Soccer Association. "The next step is to provide resources for our city, state and region to express support and enthusiasm by visiting our website, posting on social media and voicing a level of excitement that will ensure organizers and the world know that Denver is ready to be a host."
(Story continues below photo)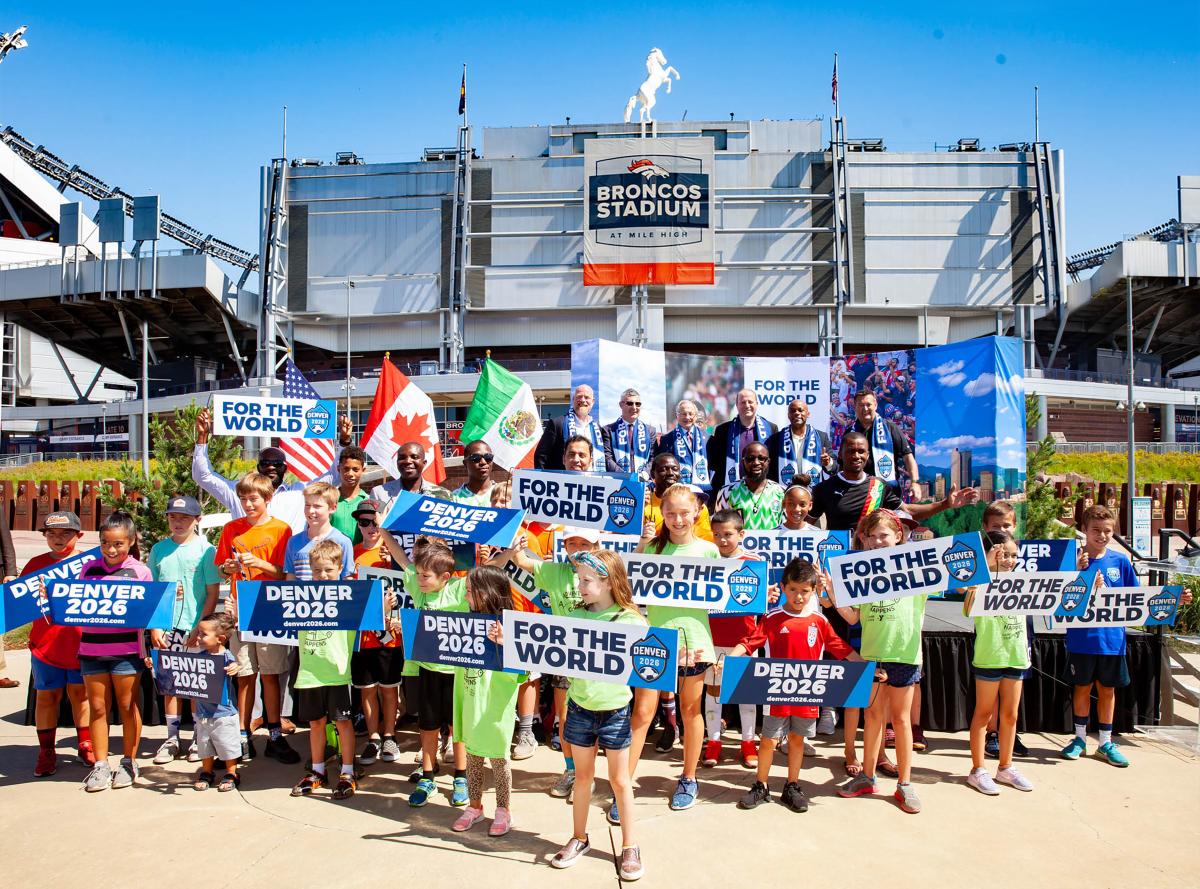 Colorado Governor Jared Polis, Denver Mayor Michael B. Hancock and the Colorado Soccer Association (CSA) launched a community coalition to bring the 2026 FIFA Men's World Cup to Denver at Broncos Stadium at Mile High. Back row, from left: Matthew Payne, Executive Director, Denver Sports Commission; Padraig Smith, Executive Vice President and GM, Colorado Rapids; Dr. S. Robert Contiguglia, Bid Committee Co-Chair; Governor Jared Polis; Mayor Michael B. Hancock; Nate Shotts, CEO, CSA.
Denver has hosted more than 30 high profile international soccer events including national teams from around the world, and most recently, the CONCACAF Gold Cup, which brought more than 52,000 soccer fans to Broncos Stadium at Mile High in June for a double header that featured Cuba vs. Martinique and Mexico vs. Canada matchups.
"Denver for us for the Gold Cup and for CONCACAF, it's worked great... and if it works for the Gold Cup, I don't see why it wouldn't work for the World Cup," said CONCACAF chief of football officer Manolo Zubiria. "It's more than just a stadium. It's training facilities, hotels, airports, public transportation to get to venues, and the quality of the field, the stadium itself, and everything that it has to offer … not just in Denver, but everything nearby."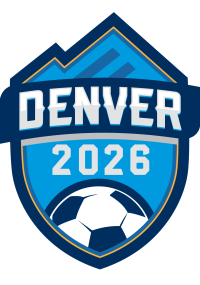 Denver has a demonstrated track record of hosting a variety of world-class sporting events, including the MLS, MLB, NBA and NHL All-Star games; MLB World Series games; NHL Stanley Cup games; the NCAA Men's and Women's Basketball Final Fours; the NCAA Frozen Four; and the USA Pro Cycling Challenge, among others.
Cities hosting World Cup 2026 games can expect to see up to $360 million in economic impact, according to a recent Boston Consulting Group study. Denver, the state and the Rocky Mountain region also would benefit from residual economic activity resulting from the global media exposure associated with one of the most widely viewed sporting events in the world.
Express your support by visiting Denver2026.com or by tagging the effort at #Denver2026.