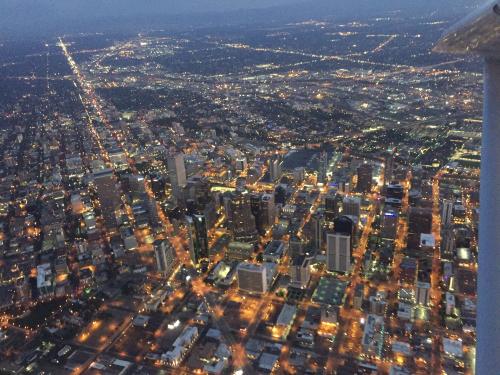 Want to see the Rocky Mountains and Denver skyline from a unique perspective?
Bluebird Aviation will take you and up to two other people on a dreamlike aerial tour over the Continental Divide and metro areas.
Depending upon the time of year, you might see fall colors cascading down the slopes, fresh snow on 14,000-foot mountains or interesting optical phenomena like round rainbows known as "glories."
Mountain tours typically fly over Rollins Pass, Red Rocks Park & Amphitheatre, Blackhawk/Central City, Grand Lake, Moffat Tunnel, the Indian Peaks Wilderness Area and offer views of Longs Peak. Front Range tours include Boulder, Eldorado Canyon, Denver, Golden and Red Rocks.
Both tour options are dependent upon weather. Mountain tours take place when the winds are light, typically in the mornings and evenings.
The company uses a four-seat Cessna 182 and flies out of Rocky Mountain Metropolitan Airport in Broomfield. Flights last about an hour.