Play in the mountains, stay in the city! That's the tagline for Basecamp Denver, a compilation of our best outdoor content so that you can do just that. We've posted a series of videos to inspire your next expedition.
In this second installment, Paraclimbing champion and Denver local Mo Beck takes her adaptive climbing friends Kaitlin and Amanda out for a day of adventure on the rock, followed by some pampering and relaxation in the city.
The climbers reserve the recently renovated Sheraton Downtown Denver for their city stay, which is located on Denver's famous 16th Street Mall, a mile-long pedestrian promenade dotted with shops, restaurants, theaters and free shuttles.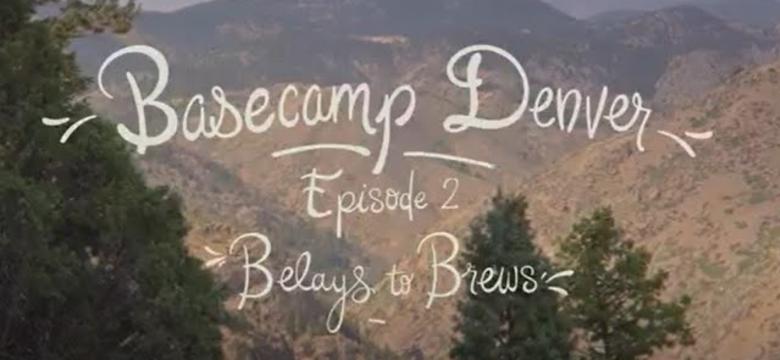 Join Paraclimbing Champion and Denver local Mo Beck on one of her favorite beginner-friendly climbs, followed by a relaxing afternoon at Denver's famous Beer Spa.
After fueling up with some coffee in the Sheraton's lobby, the friends hop in the car and set course for the gorgeous Tiers of Zion climbing area, which is just a short, scenic drive from downtown. A hiking trail lined with wildflowers offers breathtaking views of the Rocky Mountains and leads everyone to the "crag," or a small, rocky cliff used for climbing. Amanda has climbed at an indoor gym before, but never on real rock outdoors, so today is an exciting challenge for her! Luckily, Mo and Kaitlin are there to cheer her on and after overcoming a bit of beginner's anxiety, Amanda triumphs over the rock and revels in the unparalleled panorama visible from the cliff's peak.
Wanting to celebrate a day spent trying new things, the climbers head back downtown for a little rest and recovery at The Beer Spa. Owned and operated by an entrepreneurial husband-and-wife team, The Beer Spa is a one-of-a-kind wellness experience thoroughly infused with Denver's famous craft beer. Amanda is thrilled with the wall of local taps, while Mo explains how the infusion of hops and barley in the soaking tubs provide unique health benefits.
Back at the Sheraton, the three friends indulge in a happy hour spread and recap their amazing day in Denver. Cheers to trying new things in new places!
Feeling inspired to plan your own Basecamp expedition? There's never been a better time to opt outside while still enjoying the best urban experiences Denver has to offer. Find activity ideas, day trip itineraries, hotel deals and more at Basecamp Denver.