Every summer, Denver Botanic Gardens weaves together the creations of Mother Nature and world-renowned sculptors in blockbuster outdoor exhibitions at the 24-acre York Street location.
Iconic works by Alexander Calder, Dale Chihuly and Deborah Butterworth have graced the gardens in recent years. And now through Sept. 23, you can see 13 brightly colored, minimalist metal sculptures as part of Pixelated: Sculpture by Mike Whiting that explores relationships between the natural world and the artificial creations of digital media. 
Remember early video games like Pac-Man and Space Invaders and the clunky but cool-at-the-time technology? The San Diego-based Whiting successfully meshes the two distinct visual styles of minimalist art and 8-bit pixel graphics, demonstrating how two different artistic approaches result in a very similar visual outcome. The minimalist art movement resulted in artwork that lacks detail on purpose, while technology of vintage video game graphics was limited to pure simplicity.  
This is the first large-scale outdoor solo exhibition for Whiting and features four new works he created specifically to complement and contrast the gardens' landscapes that focus on ornamental, shady, water, internationally inspired and Western U.S. gardens. The outcome is a colorful collision of angles and shapes.
"Gardens are in their own way virtual spaces—carefully created environments. The contrast of the sculptures' geometric and manmade materials can seem at odds with the gardens, but they are connected in the dialogue about the re-presentation of nature," Whiting explains. 
Browse on your own or join in a curator conversation on select Thursday mornings. Knowledgeable docents also are always on hand for exhibition tours on Saturday and Sunday mornings at 9:30 a.m. and occasionally at other times. 
Older kids will recognize the retro 8-bit graphics through their renewed popularity in games like Minecraft, while families with children around ages 5 to 12 should check the Family Drop-in Art Exploration schedule from June through August. These activities on select mornings are included with general admission and offer the opportunity to build temporary life-sized sculptures, create miniature cubed sculptures and more. 
Adults also can dig a little deeper and get their own creative juices flowing with hands-on classes that tie into the 2018 exhibition theme. Aspiring artists with an interest in drawing should consider registering for easy drawing (June 23, 16, July 28 and Aug. 11) or perspective drawing (June 21 and Aug. 23) classes. Instructor Mitch Caster teaches drawing at the Art Students League of Denver, shows his paintings in Colorado, New Mexico and Texas galleries, and started his career as a news artist and courtroom illustrator. 
For something totally different, create a hi-tech soft sculpture at the CuddlyBots Adult Maker Workshop on Aug. 18. Explore electronics, circuits and LEDs to fashion a felt and fabric pillow enhanced with technology. Or consider the LED Terrariums Adult Maker Workshop on Aug. 25, where participants use circuits, electronics and soldering to design a mini-garden habitat with LED grow lights. No previous experience is needed for either class, both led by Monica and Tyler Aiello, award-winning artists and pioneering STEAM specialists who've been recognized for their work uniting visual art, science, and education. 
While you're at Denver Botanic Gardens checking out Pixelated, take a moment to enjoy a bite to eat or a coffee beverage at Hive Garden Bistro and Offshoots at the Garden Café. Also, make sure to check the calendar of events for the Summer Concert Series lineup and more. There's no better way to spend an evening than savoring great art, landscapes and music! Click here for an easy way to purchase admission and concert tickets and register for classes and tours.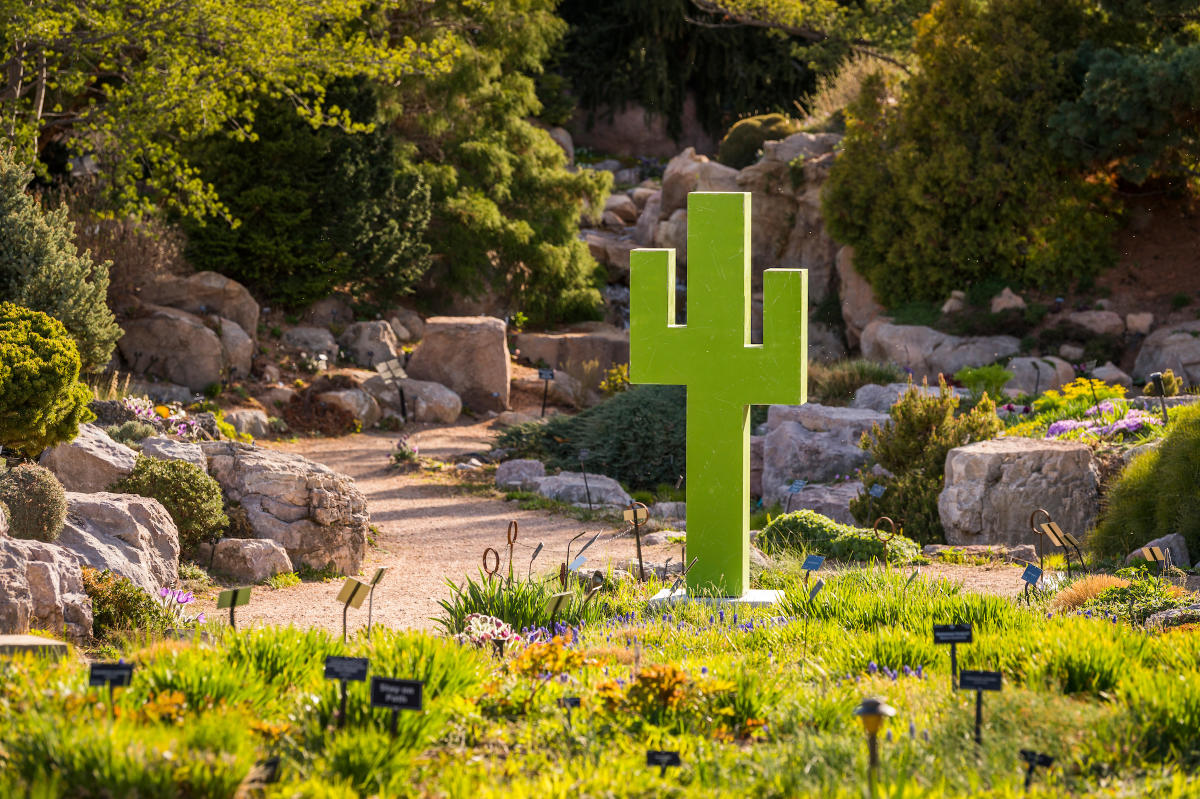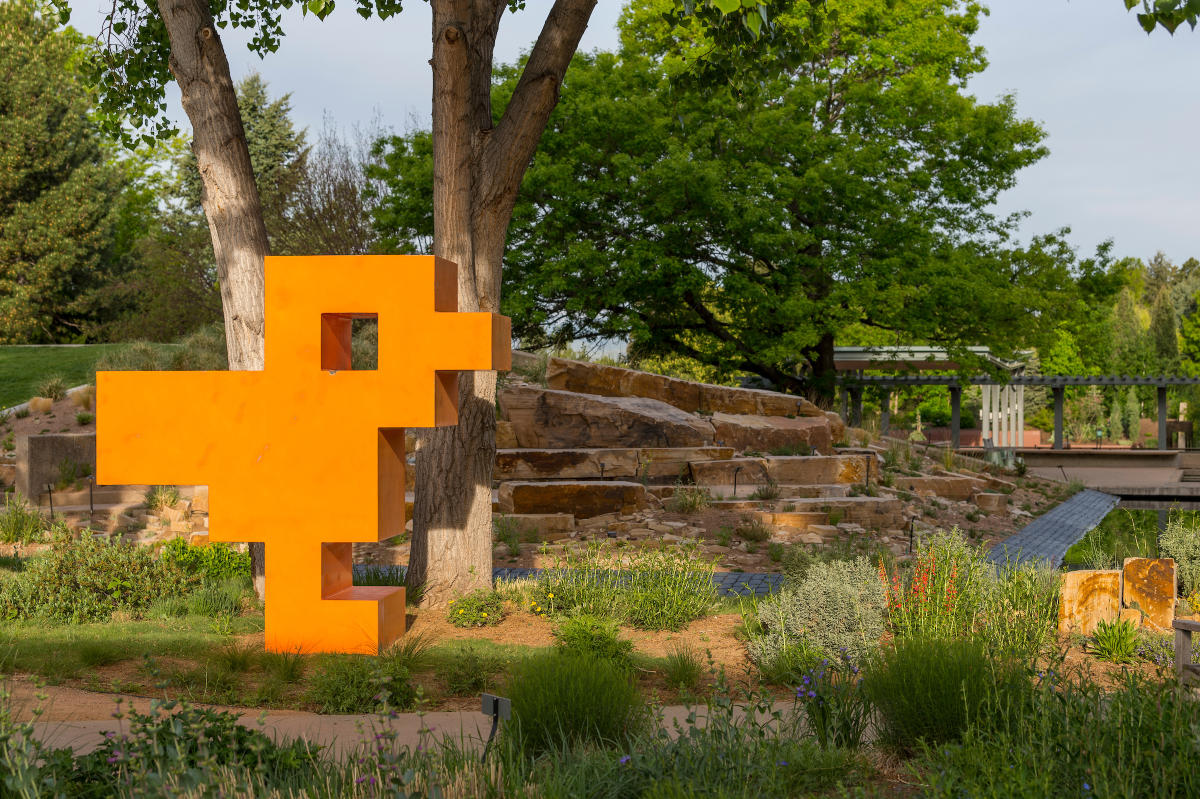 Credits: All sculptures © Mike Whiting. Buck, 2007, paint and steel, 84" x 60" x 18." Loaned by Brigham Young University Museum of Art. Cactus, 2018, paint and steel, 84" x 36" x 12." Loaned by Mike Whiting. Birdie, 2008, paint and steel, 96" x 96" x 41." Loaned by Mike Whiting. Photos by Denver Botanic Gardens.