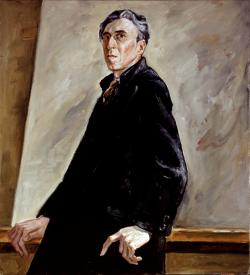 Clyfford Still was a leader in the early Abstract Expressionism movement. One of his more famous paintings, "1957-J No. 2," is valued at more than $30 million.
This large-scale (9 ½ by 13 feet) oil on canvas painting is striking for its bold red and black forms. Still described it as "a valid and total individual expression."
Unfortunately, the painting was vandalized by a woman in 2012, which made national news and rocked the art world. Repairs reportedly cost $10,000.
But great artwork lives on.
You can experience his valuable contributions yourself right here in Denver at the Clyfford Still Museum, which houses most of the artist's lifetime output. This includes some 3,125 works that were bequeathed to the City of Denver after the city agreed to build a permanent museum. The museum opened in 2011.
The painter moved away from representational works and into abstract forms in the late 1930s and early '40s, well ahead of Mark Rothko and Jackson Pollock. Still is considered one of the most important painters of the 20th century.
Still was honored in September 2016 along with Rothko, Pollock and Willem de Kooning at a special show at the Royal Academy of Arts in London. It was the first comprehensive survey of these bold post-war artists in Europe in more than five decades.