Denver is getting ready to celebrate its biggest Father's Day weekend ever, June 15-17, 2018, with special events, cultural festivals, blockbuster museum exhibitions and outdoor fun for the whole family. Find great hotel deals and make it an action-packed weekend. 
SPECIAL EVENTS
The Denver BBQ Festival (June 15–17) – Join legendary pitmasters as they serve up world-class barbecue at Sports Authority Field at Mile High. Plus, enjoy live music, cold beer and barbecue demonstrations at this inaugural event. Admission is free on Saturday and Sunday while there is a ticketed preview party on Friday.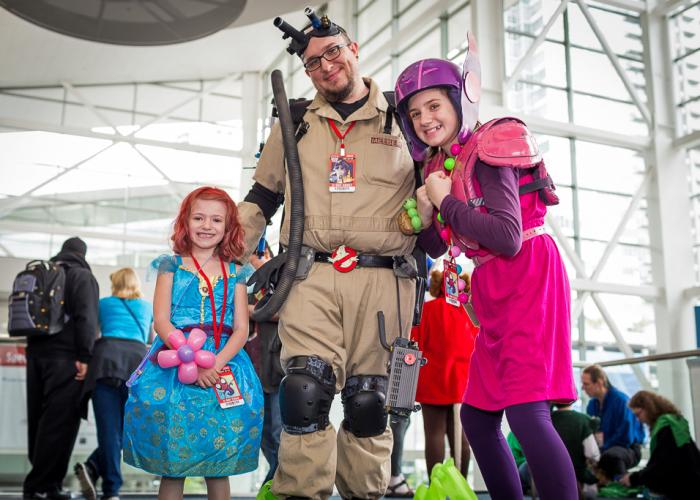 Denver Comic Con (June 15–17) – This three-day, family-friendly fan convention features the best in comics, along with sci-fi and fantasy TV shows, movies, Japanese animation, cosplay, toys, gaming and celebrity panel presentations.
Denver PrideFest (June 16–17) – Recognized as one of the top 10 pride events in the country, this free, two-day festival takes place in Civic Center Park. The weekend activities include the famous parade and entertainment for adults, kids and pets.
Juneteenth Music Festival (June 16) – Listen to the sounds of hip-hop, R&B, blues, soul and jazz as nearly 200 vendors line Welton Street.
MUSEUM EXHIBITIONS
Dead Sea Scrolls – Get a once-in-a-lifetime opportunity to see authentic Dead Sea Scrolls, ancient manuscripts that include the oldest known biblical documents dating back more than 2,000 years.
Pixelated: Sculpture by Mike Whiting – Explore the relationship between the natural world and digital media at Denver Botanic Gardens. 
Play Ball! – See classic baseball artifacts, from Babe Ruth to the Blake Street Bombers, at History Colorado Center. 
Streamline Moderne: Design of the 1930's & Early 40's – Explore automobile designs and the influence of the art deco movement, contrasted by the Great Depression.
Stampede: Animals in Art – See how animals have captivated artists throughout history.  
Zoom In: The Centennial State in 100 Objects – The story of Colorado's colorful history is told in 100 objects, from the age of the Paleoindians to Jack Swigert's Apollo 13 flight suit .
Ai Weiwei: Circle of Animal/Zodiac Heads – Head to Civic Center Park and check out a unique display. The acclaimed Chinese artist has reinterpreted the 12 bronze animal heads, representing the traditional Chinese zodiac that once adorned the famed fountain-clock of the Yuanming Yuan, an imperial retreat in Beijing.
Clyfford Still Museum Free Evening (June 15) – Experience this iconic museum for free, from 5 to 8 p.m.
FILM
'Jerusalem' – Learn about one of the world's most fascinating cities and see breathtaking footage of the Holy Land in IMAX 3D. 
'America's Musical Journey' – Take a trip through the sounds that have shaped our musical heritage.
'Passport to the Universe' – Go for an incredible journey across billions of light years as you soar beneath the rings of Saturn, into the heart of the Orion Nebula and out into the vastness of the known universe. Narrated by Tom Hanks. 
SPORTS
Denver Outlaws vs. Florida Launch (June 16)
OUTDOOR FUN 
Union Station Farmers Market (June 16) – Pick up fresh produce, meat, eggs, breads and more, plus chef demos. 
Red Rocks Park & Amphitheatre – Go for a hike or have a picnic at this famous venue. 
Elitch Gardens Theme & Water Park – Take a thrill ride and admire the views of the Denver skyline and mountains or cool off at the water park. 
Bike Rides – See why Denver is a paradise for cyclists by going for a ride on the vast network of paved paths.
City Parks – Head for the green space at the city's many public parks. 
Wild Denver – The Mile High City is filled with amazing animals in state-of-the-art habitats, from the Denver Zoo to Downtown Aquarium. 
Urban Adventures – Look for bald eagles or go for a high-altitude drive.