It's no secret that Denver's culinary star is shining. Like all good things, it didn't happen overnight, rather one chef and one restaurant at a time. It took early innovators who are willing to take risks, have confidence in their concepts and possess the talent to create cuisine that gains notice and earns repeat guests. Denver native Kevin Taylor is among the key chefs who have been at the root level of The Mile High City's enviable dining landscape for more than three decades. 
His company, Kevin Taylor Restaurant Group (KTRG), continues to introduce innovative new restaurants and delicious dishes. Since July 2017, Taylor and his team have launched three new eateries: Masa and Hickory & Ash in Arista Broomfield and Mila in the heart of downtown Denver.
The rich journey
A self-taught chef, Taylor opened his first restaurant, Zenith American Grill, in 1987 and helped introduce Denver to contemporary cuisine with a unique take on Southwestern fare. Zenith quickly became one of three top-rated restaurants in Denver, securing the 25-year-old chef's place on Colorado's culinary map.
Since then, KTRG has opened many successful restaurants and offered high-end catering with a team that includes his wife, Denise; their son, Ryan; and several other talented professionals. "We want to continue to grow with new concepts, looking at what is missing in neighborhoods and the demographics and people there," Taylor says. "We have a really good team of people who are talented, want to grow and don't sit around."
KTRG also operates Kevin Taylor's at the Opera House and Limelight Supper Club & Lounge within the Denver Performing Arts Complex located downtown.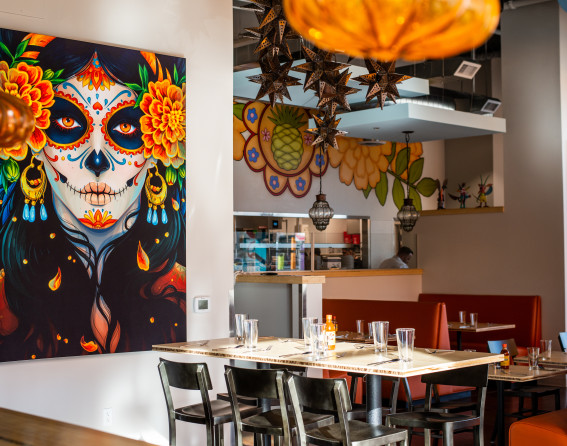 Masa
Photo by Rachel Adams.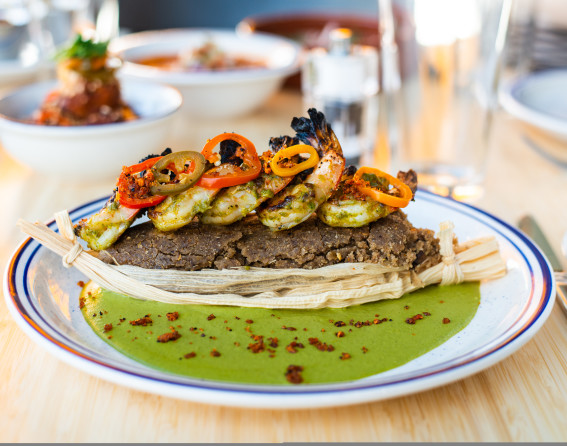 Masa
Photo by Rachel Adams.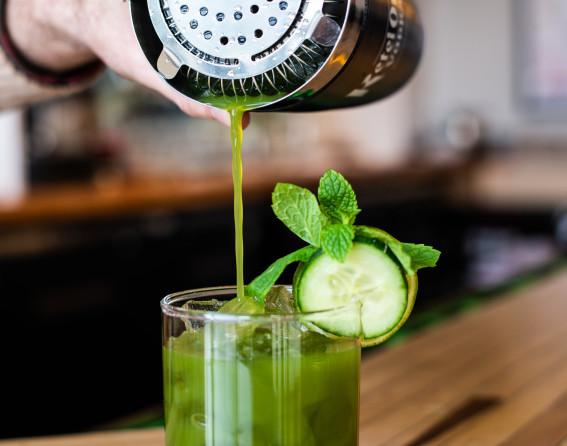 Masa
Photo by Rachel Adams.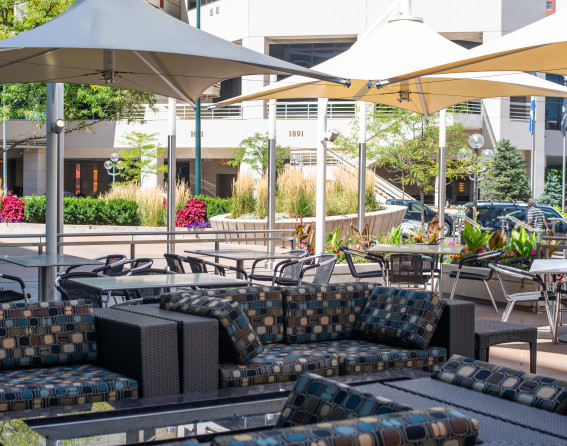 Mila
Photo by Rachel Adams.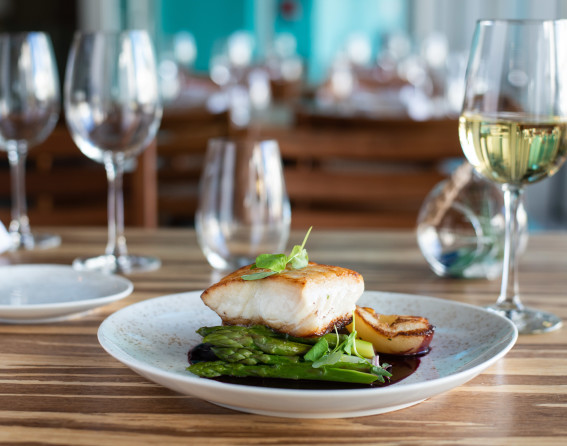 Mila
Photo by Rachel Adams.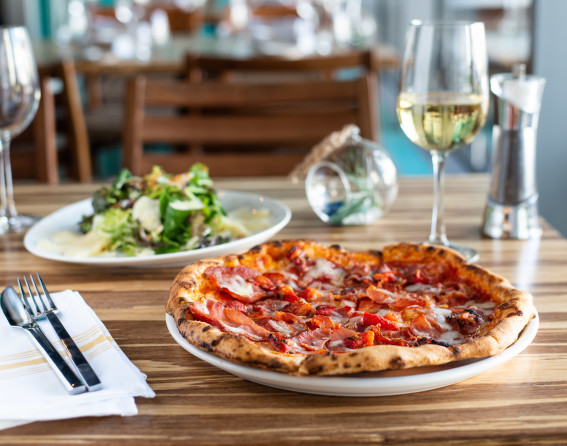 Mila
Photo by Rachel Adams.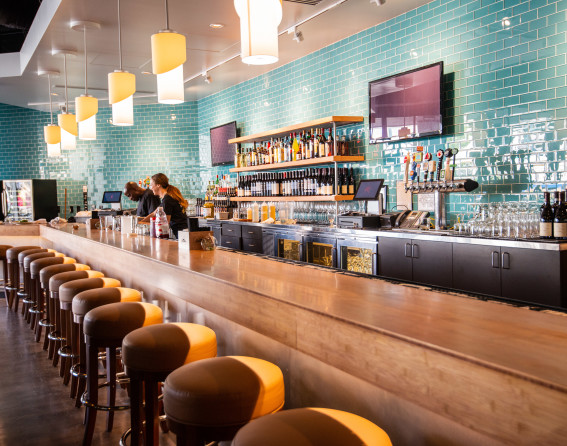 Mila
Photo by Rachel Adams.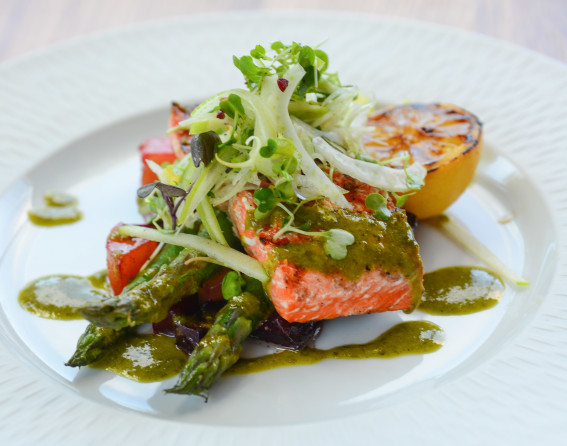 Hickory & Ash
Photo by Rachel Adams.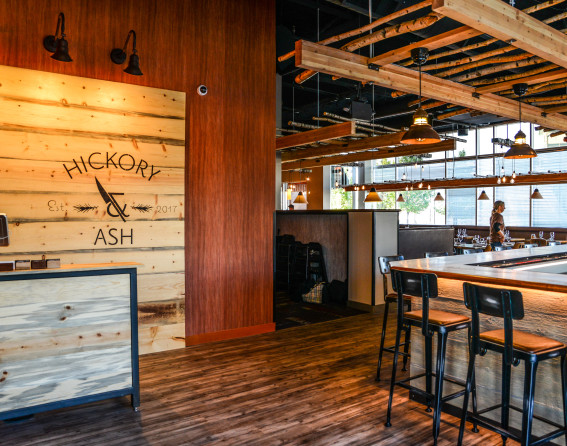 Hickory & Ash
Photo by Rachel Adams.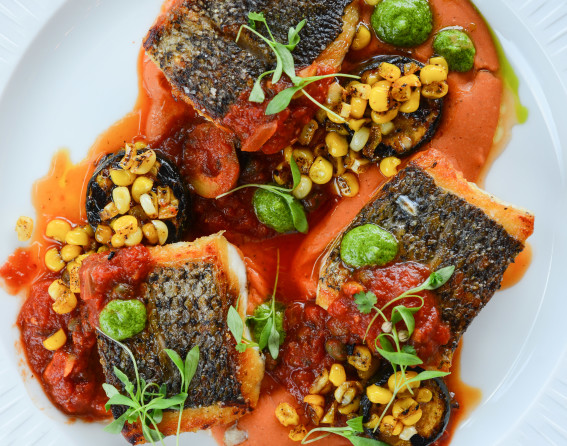 Hickory & Ash
Photo by Rachel Adams.
The latest additions
Kicking off 2019 in style, KTRG opened Masa, a modern Mexican cocina, on Jan. 21. Located just a few doors down from Hickory & Ash, Masa is a partnership between Kevin, Denise, Ryan and Executive Chef/Partner Frank Blea and focused on contemporary Mexican fare rooted in traditional flavors that span the entirety of Mexico. 
Inspired by both Frank's and Ryan's travels and love of street food, Masa's menu is filled with light, fresh and delicious dishes for both lunch and dinner, such as tacos al pastor with achiote pork, pineapple and tomatillo-chipotle salsa; Oaxacan chile rellenos with cilantro rice, black beans and cinnamon tomato sauce; and tilapia Veracruz with chayote, Mexican rice and caper olive salsa. Agave spirits are the primary focus of Masa's bar program with more than 30 tequilas and mezcals for sipping and crafting margaritas and palomas. Mexican beer and wine also are available. 
The interior features bold and upbeat décor including one-of-a-kind artwork, Mexican lanterns and tiles, bamboo tables, red polished concrete floors and a bar created from repurposed wood from Midwestern bowling alley lanes. A patio that seats 60 will open when the weather warms up this spring.
Launched last fall, Mila is a Mediterranean escape in the heart of downtown Denver at Denver Place. The focus is on house-made pasta, pizza, fresh seafood, salads, crudo and more. Signature dishes include soft egg yolk ravioli with black truffle butter; grilled swordfish with Israeli couscous; and spicy lamb sausage pizza with goat cheese, fennel and rosemary.
The Mediterranean also is the inspiration behind the light-filled dining room featuring shimmering glass tiles and a color palette of turquoise, lemon and sand. For an intimate gathering, head to the wine cellar or reserve space on the 60-seat patio. 
Hickory & Ash opened its doors in July 2017. Ryan is the consulting chef for both Broomfield restaurants. "My father taught me so much about food, cooking and the restaurant industry," Ryan says. "Working in my dad's kitchens—and learning from my dad—I fell in love with food and discovered the beauty in cooking and creating the perfect dining experience." 
Hickory & Ash is a modern American meatery that showcases a variety of sustainable and locally sourced ingredients grilled in a hickory-smoked fire, such as beef from Aspen Ridge Natural Beef, Tender Belly pork, and Avalanche Cheese Company cheeses. Signature dishes include Short Rib Pastrami; Duck, Duck, Goose featuring potted duck, foie gras and gooseberries; and burrata toast with seasonal toppings such as beet hummus, broccoli pesto, pomegranate and pine nuts. A variety of steaks are accompanied by à la carte sides and sauces, and there is an extensive selection of vegetarian offerings as well. 
Craft cocktails, local beers and an extensive wine list round out the H & A experience. Wonderland Brewing Company, also located in Broomfield, created Hickory & Ash Amber, a custom Altbier available only at the restaurant and Wonderland's taproom. 
The urban rustic space features wood pergolas covered in birch bark branches, and the central seating area sits below lights suspended from railroad ties. Sections of ash tree logs are mounted on the wall, and there are a variety of textures and warm, woodsy elements throughout. Or for a true outdoor feel, dine or have a drink on the H & A patio.
The arts equation
KTRG has long been synonymous with the arts. Kevin Taylor's at the Opera House, located in the impressive Chambers Grant Salon of the Ellie Caulkins Opera House, serves pre-theater cocktails and dinner in tandem with performances at the venue and the neighboring Buell Theater and Boettcher Concert Hall, all located within the Denver Performing Arts Complex.
Limelight Supper Club & Lounge, a chic, modern venue, is a popular gathering place for theater attendees and downtown diners alike. Dinner is available on performance days, and a brunch buffet is served prior to weekend matinees. Cocktails are offered during intermission, and guests can carry a glass of wine back to the lobby of their theaters.
Delivering memorable chef-driven experiences has long been the mantra of KTRG. The only question is what's next? What's certain is Kevin Taylor and his team will continue to stir up and add a big dash of flavor to Denver's food scene. 
Hickory & Ash (top photo) by Rachel Adams.