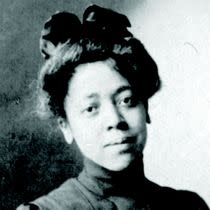 Although Dr. Justina Ford never had children of her own, to Denver — and especially the Five Points neighborhood — she is an important maternal figure. In her role as Denver's first African American female physician, Dr. Ford delivered thousands of babies, many of whom still live in The Mile High City today.
'The Lady Doctor'
Born in Illinois in 1871, Justina Ford showed an interest in medicine from the start. She often tagged along with her mother, a nurse, and would sometimes dissect the chickens bound for her family's dinner table. Dr. Ford graduated from Chicago's Hering Medical College in 1899, then briefly served as a physician and hospital administrator in Alabama.
Dr. Ford and her husband, Baptist minister John Ford, moved to Denver in 1902. She felt that the West would offer a more progressive atmosphere in which to practice medicine than the South, but she still faced a number of professional hurdles. She was denied her medical license the first time she applied, the clerk telling her, "I feel dishonest taking a fee from you. You've got two strikes against you to begin with. First of all, you're a lady, and second, you're colored."
Even after establishing herself as a licensed physician specializing in gynecology, pediatrics and obstetrics, Dr. Ford was barred from joining the American Medical Association and the Colorado Medical Society and therefore wasn't accredited to practice at Denver hospitals. Despite these setbacks, she persisted, making house calls (first in a horse and buggy, then on bicycle and finally by car) and setting up a medical practice in her home at 2335 Arapahoe St. Many of Dr. Ford's patients — poor whites and non-English speaking immigrants as well as black citizens — were also not permitted in many local hospitals.
"Folks make an appointment and whatever color they turn up, that's the color I take them," she's quoted as saying.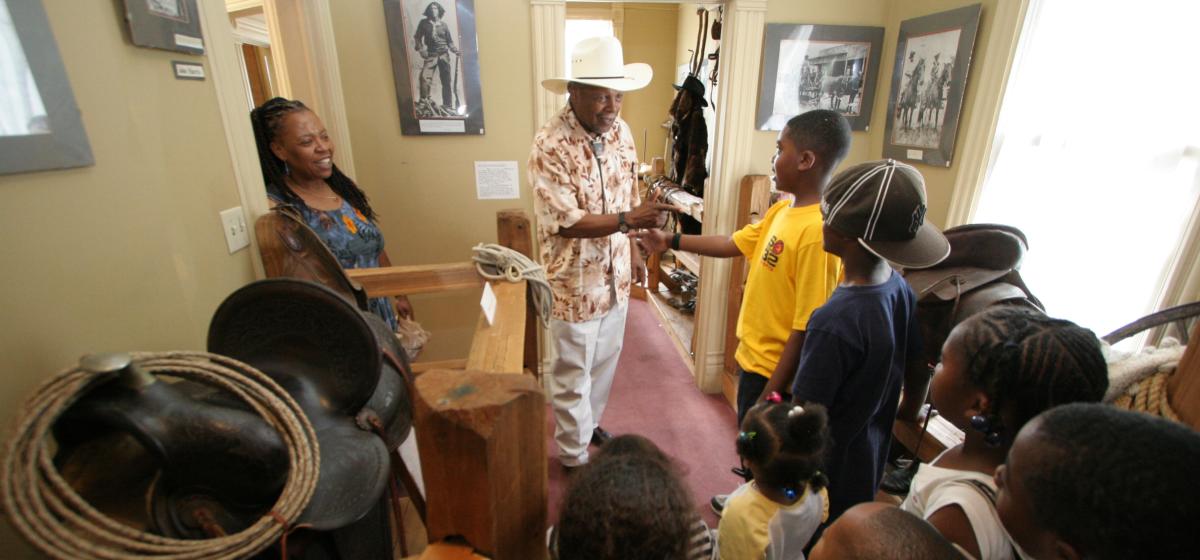 Dr. Ford became fluent in multiple languages to better communicate with her patients, many of whom paid for their care in groceries, poultry, textiles or other goods or services. She treated her poorest patients for free, even bringing them blankets, coal and food.
"The Lady Doctor," as she became known during her 50 years of practicing medicine, continued caring for patients up to two weeks before her death in October 1952. At that time, she was still the only African American female physician in Denver and one of only a few black doctors in the entire state.
A Lasting Legacy
Nearly a century after making history as both Denver's and Colorado's first African American female physician, Justina Ford was inducted into the Colorado Women's Hall of Fame in 1985, and in 1989, the Colorado Medical Society declared her one of Colorado's "medical pioneers." (She wasn't admitted to the medical society until 1950, just two years before her death.) Her name also lives on through the University of Colorado's Justina Ford Scholarship for Commitment to the Underserved and the Justina Ford Medical Society, as well as Denver's Ford-Warren Branch Library.
As for Dr. Ford's former home and office, the two-story Italianate brick building, once slated for demolition, was moved to 3091 California St. in 1984. Shortly thereafter it was renovated and added to the National Register of Historic Places, and it has served as the Black American West Museum and Heritage Center since 1989.
And last year, Denver's political and community leaders dedicated a new mural of Dr. Ford created by artist Max Sansing. The mural is painted on the side of the U.S. Bank building at 27th and Welton Streets in Five Points (just a few blocks southwest of the museum) and was sponsored by Connect for Health Colorado, which runs the state's health insurance marketplace. 
Mural by Max Sansing; photo by Jeff Fard.