What does one do with an empty, one-acre parking garage rooftop? If you're Denver Botanic Gardens, you cover it, edge to edge, in a living, thriving garden (naturally). In so doing, Denver Botanic Gardens established the Mordecai Children's Garden in 2010 — one of Denver's first green rooftops.
It wasn't easy. Several layers of construction were required to ensure the roof could withstand the weight. These included a basic roofing membrane, a root barrier, insulation, a layer to help with water retention and drainage, a filter fabric and finally the planting medium. A thoughtful design allows for multiple raised levels with a lightweight construction to create natural-looking topography changes.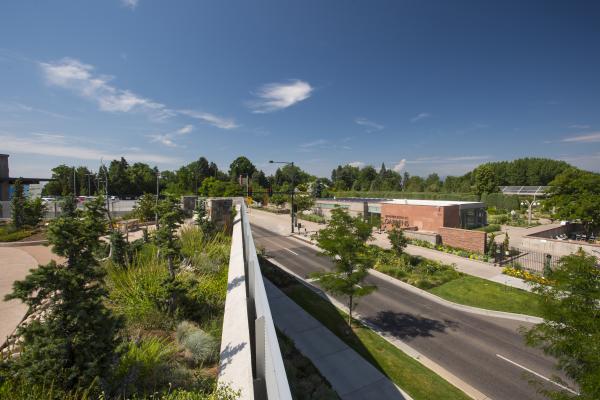 The result is a rather magical everyday escape where kids of all ages can play and learn about six of Colorado's ecosystems, which change in appearance with every season. Best of all, each ecosystem has exploratory features for little ones to try out: swinging bridges, water features, places to dig in the dirt pit, streams to splash around in, and gardens that show how vegetables we eat every day take root and grow.
Hundreds of planted bulbs make the area a colorful wonderland in springtime. Other flourishing plants include natives such as the bristlecone pine and Douglas fir, as well as exotic flowers such as the ice plant (Delosperma cultivars).
Start your adventure at Trailhead Terrace and then stroll through an alpine meadow, similar to what you'll find in Colorado's high-altitude locales. Then climb the summit of Marmot Mountain and cross the swinging bridge to enjoy views from Pika Peak. Dip your feet in Springmelt Stream and pretend to be a beaver building a dam with movable logs. Wander through Mystery Forest and Glorious Grasslands before coming to Pipsqueak Pond, the Home Harvest Garden and Morrison Discovery Center.
In an era when kids spend about half as much time outside as children did two decades ago, yet the benefits of outdoor play are more widely documented than ever, the Mordecai Children's Garden is a perfect fresh-air adventure right in the heart of urban Denver.
The garden is open March through October, 9 a.m. – 5 p.m. daily. Admission can be purchased online or at Denver Botanic Gardens' ticket booth and includes regular admission to Denver Botanic Gardens, too.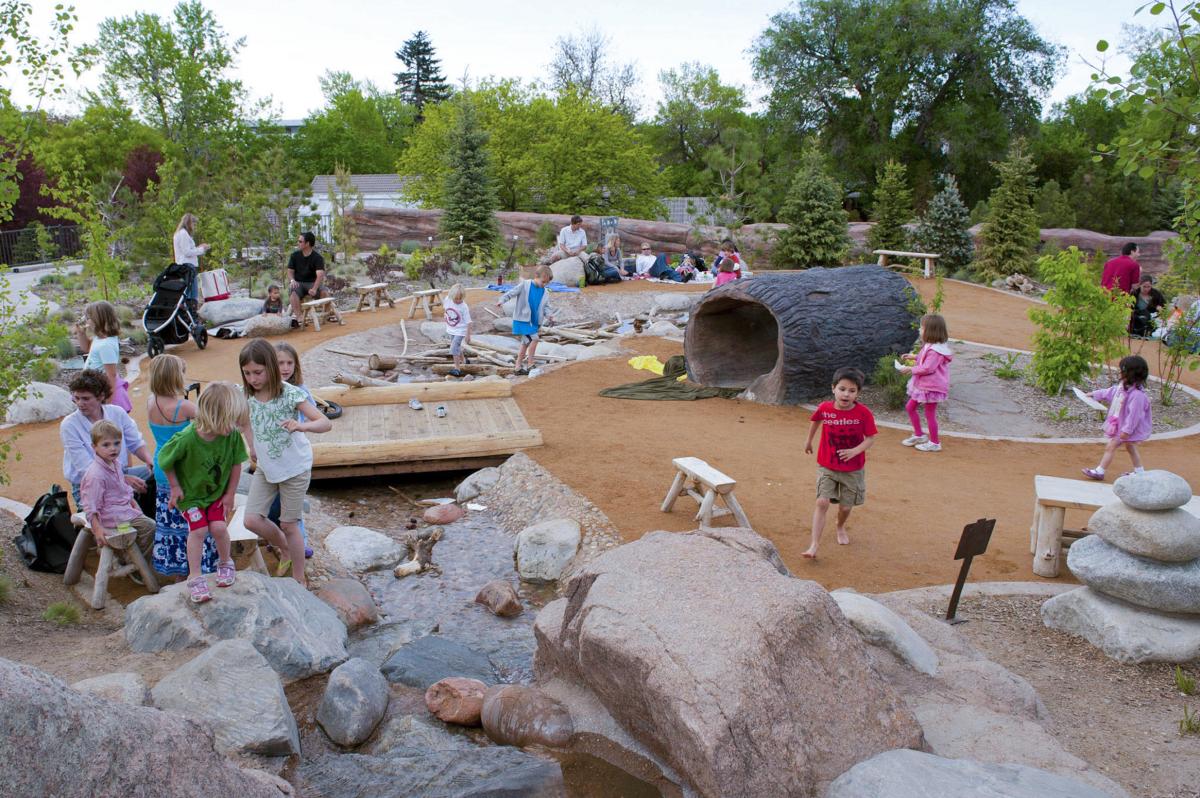 Photos used with permission © Denver Botanic Gardens; by Scott Dressel-Martin