When Denver Union Station was renovated to the tune of $54 million in 2014, the driving force was preservation. Architects and builders aimed to recoup the opulence and glory of the Western transportation hub designed in 1914. One of the focal points then and now is the string of stately chandeliers that flank the Grand Hall. What visitors see today aren't the original lights, but rather gracious recreations that honor the station's early Beaux-Arts design.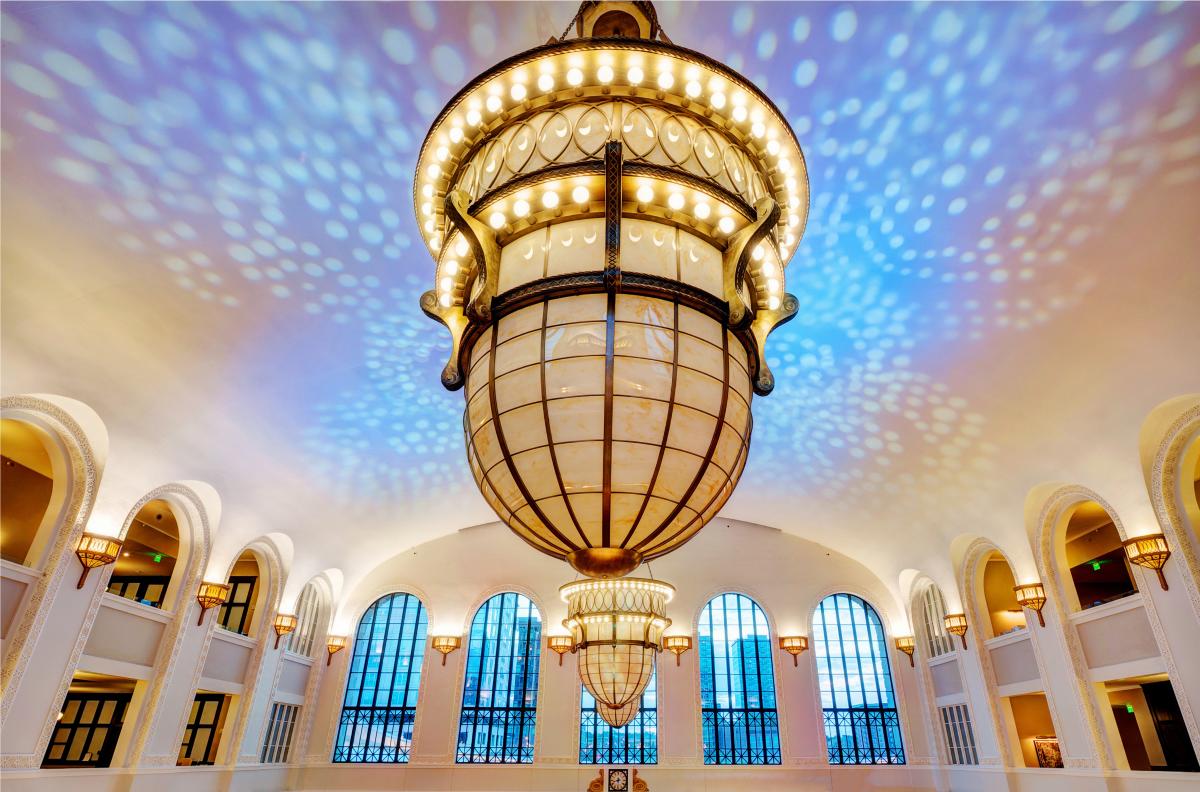 To get it right, the team spent weeks at the Denver Public Library pouring over historical records and old clippings that chronicled the terminal's evolution. The existing boxy lights, they found, were installed in the forties and were glum substitutes for what stood before. The team set its sights on reclaiming the gilded elegance of the initial chandeliers. They used the renderings as a jumping off point and expanded on the idea to design a trio of lights that are twice as big as the 1900s model. The 100 LED bulbs that line the facades represent a century of Union Station history and provide a warm, welcoming mood that promotes easy conversation. Each light weighs 1,200 pounds (about the size of a cow), so upkeep is no easy feat. To facilitate the cleaning and maintenance process, the chandeliers are attached to an electric chassis that allows the crew to lower the pieces close to ground level.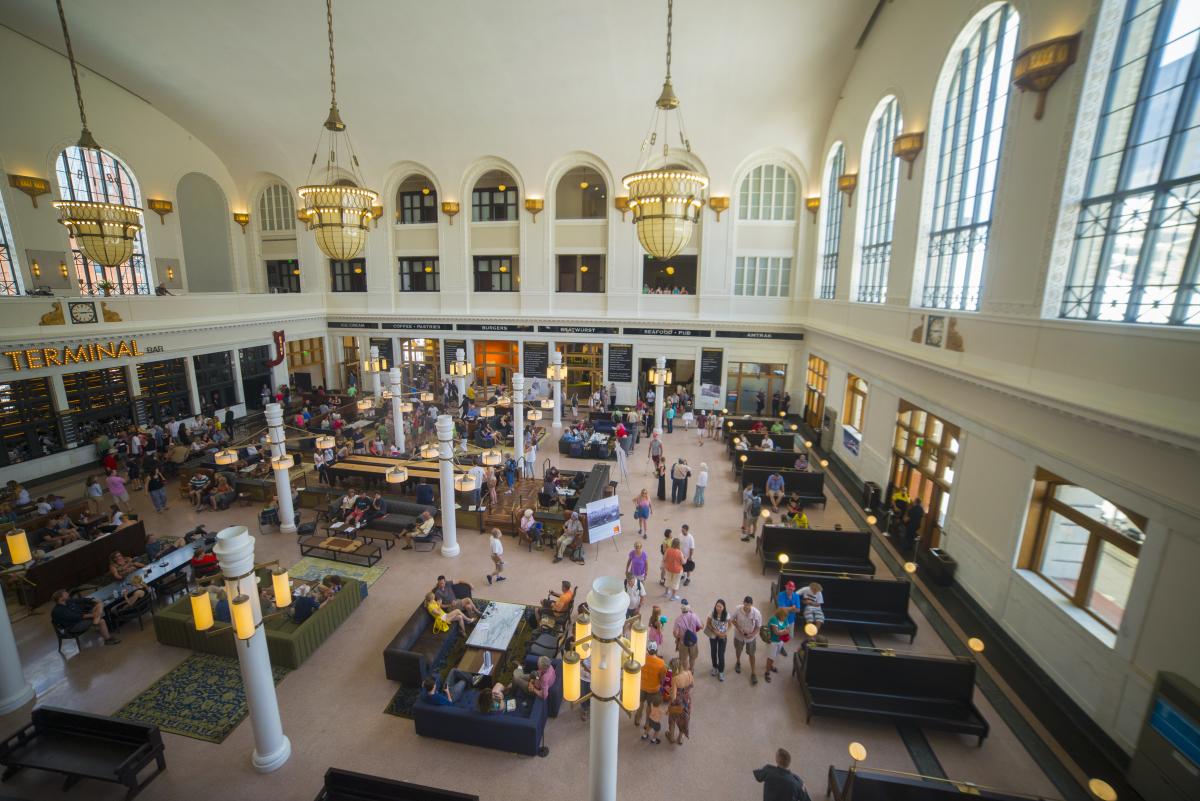 Denver's original train depot helped grow the population to 10 times its size through the late 1800s and early 1900s. When the station was renovated a few years ago, it spurred a downtown revival. These lights, and other painstakingly preserved pieces of architecture, speak to the importance of the space and the city's general ethos of respecting what came before while stylishly progressing toward a bright future.