Not only is Denver's Larimer Square one of the most photographed blocks in the city, but the historic district located between 14th and 15th on Larimer Street in downtown is also known for extraordinary dining, shopping, entertainment and events. Here are several don't-miss happenings on Larimer Square this summer, and plan for extra time to sample the food, beverage, art, fashion and shopping scene!
The summer season officially launches on June 1-2 with the 17thannual Denver Chalk Art Festival. More than 200 professional, amateur and student artists from around Colorado and throughout the country work together to turn the streets of Larimer Square into an outdoor museum of spectacular works of chalk art. All ages will be in awe of this colorful street-painting festival that is free and open to the public. 
Imagine spending an evening under the stars and beautiful white lights strung across Larimer Square and enjoying unforgettable cuisine prepared by award-winning chefs. Dining Al Fresco on Larimer Square is a one-of-a-kind experience in a magical outdoor dining room. It takes place on select Saturdays—July 13, Aug. 10 and Sept. 17—and features happy hour festivities and dinner. Participating restaurants include well-known names like Bistro Vendome, Corridor 44, Cru – A Wine Bar, Green Russell, Ocean Prime, Osteria Marco, Rioja, TAG, Ted's Montana Grill and The Capital Grille.
Slow Food Nations, a major international food festival, returns for the third year in a row to Larimer Square, which has one of Colorado's most significant collections of exclusive, chef-driven restaurants. Eaters, chefs, farmers, producers, all types of food professionals and the Slow Food community from around the globe are gathering on July 19-21 for a weekend of learning, connecting and tasting. The family pavilion, Taste Marketplace, cooking demonstrations, workshops and memorable food experiences are on tap. Slow Food Nations is free and open to the public, except for select events that require tickets.
Food and fun go hand in hand with Larimer Square, so the district is the natural choice for 5280 Magazine's Top of the Town Party, presented by Citywide Banks on July 25. Indulge in tastes from top Denver restaurants, specialty cocktails and live entertainment. Tickets cost $75.  
One-of-a-kind and distinct merchandise is the focus of Larimer Square shops all year long. However, savvy shoppers won't want to miss the annual Larimer Square Sidewalk Sale on Sept. 13 and 14. Find fantastic end-of-season deals, including up to 75 percent off designer clothing, home decor, art, jewelry, hats, shoes and other treasures from more than 20 retail shops. 
Make sure to watch for other great events held at individual restaurants, retailers, spas and salons throughout summer and fall at Larimer Square!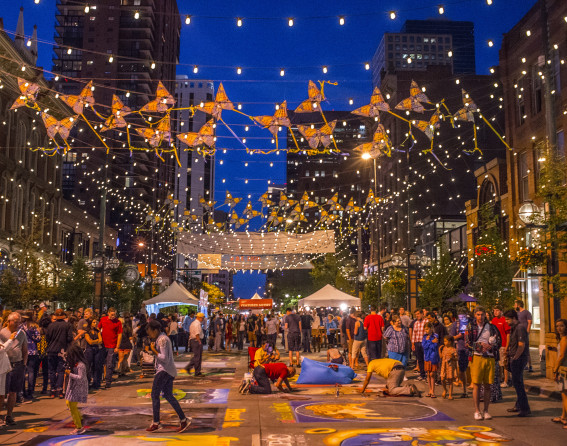 Denver Chalk Art Festival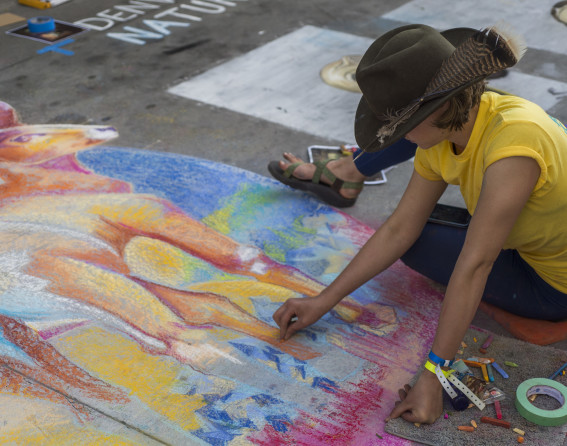 Denver Chalk Art Festival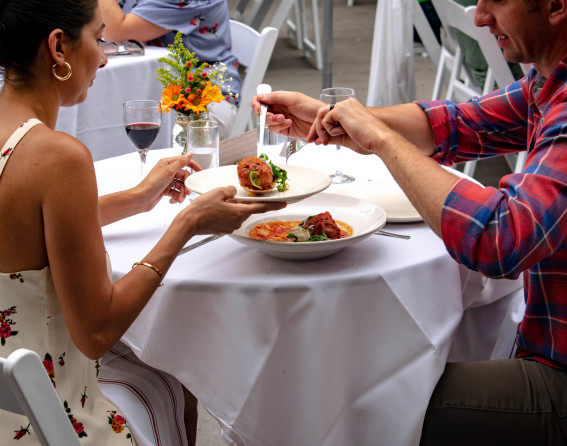 Dining Al Fresco on Larimer Square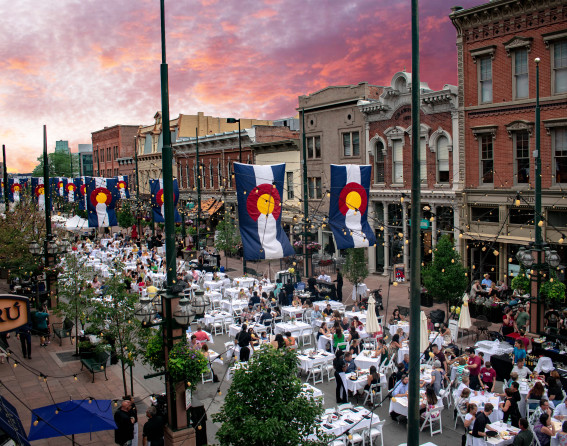 Dining Al Fresco on Larimer Square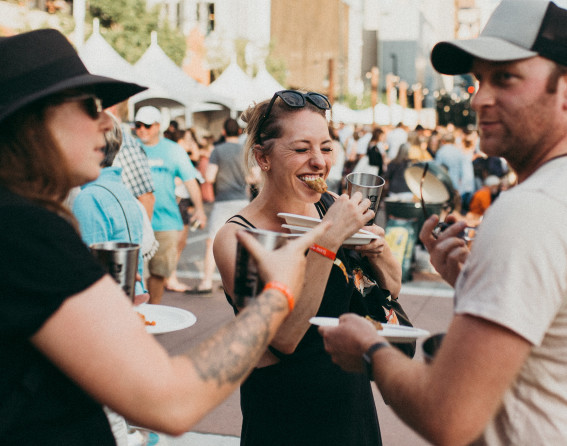 Slow Food Nations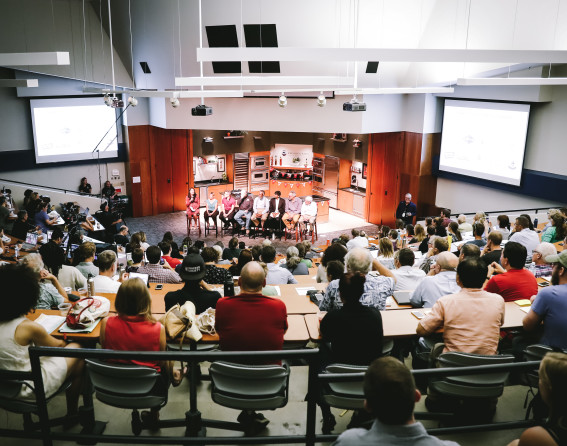 Slow Food Nations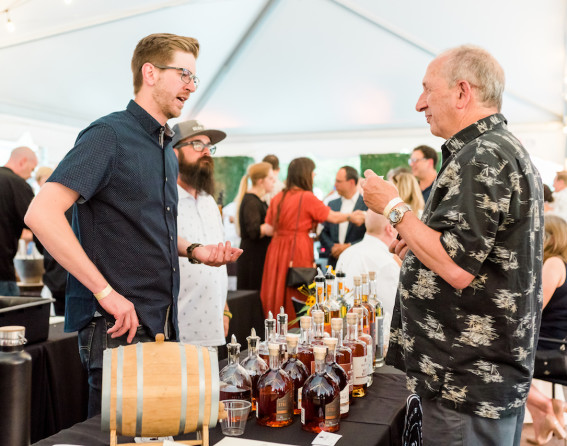 5280 Magazine's Top of the Town Party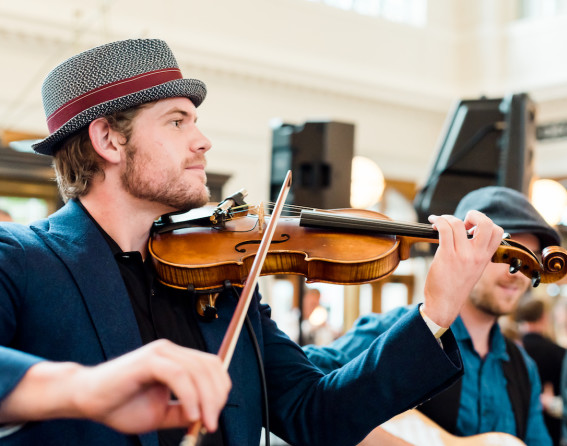 5280 Magazine's Top of the Town Party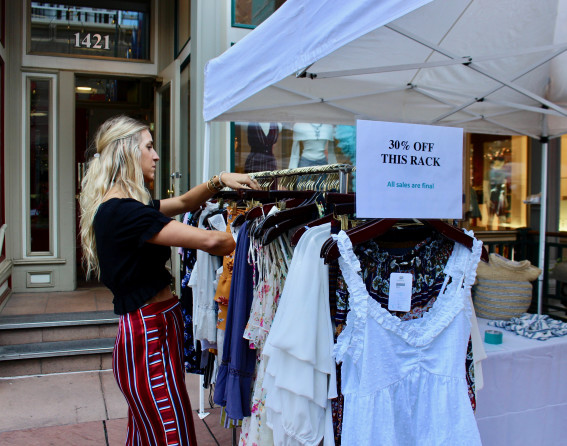 Larimer Square Sidewalk Sale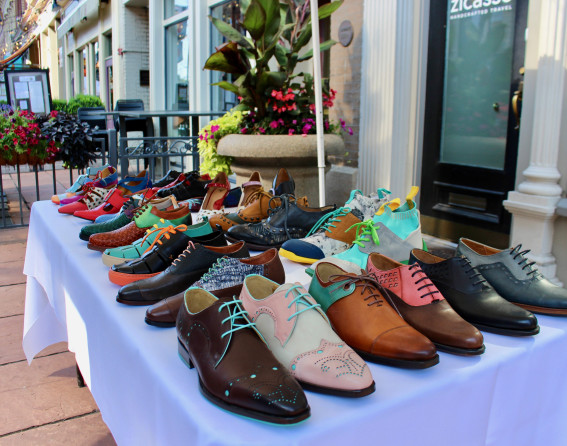 Larimer Square Sidewalk Sale