When you think of Western art, you probably think of sweeping mountain vistas by painters like Thomas Moran and Albert Bierstadt, Frederic Remington's bronze statues of bucking broncos or Georgia O'Keeffe's color-drenched southwestern landscapes.
But Colorado has a rich artistic tradition that stretches beyond the typical Western motifs. In fact, the state attracted and produced a number of notable Surrealist artists, including Vance Kirkland, for whom the recently re-opened Kirkland Museum of Fine & Decorative Art is named.
Surrealism as an art style began in France after World War I and portrays a distorted — or surreal — image of reality. Think: Salvador Dali's melting clocks or René Magritte's The Son of Man, featuring a behatted man with an apple for a face.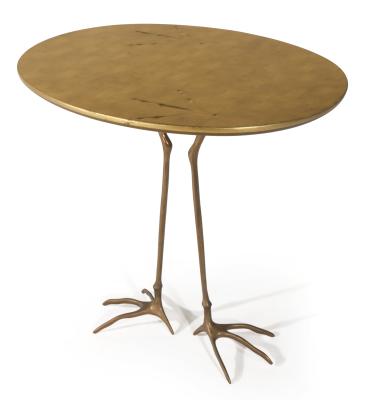 "It's whimsical, illogical, imaginative," says Maya Wright, the Kirkland's education manager and historian, when asked to describe the style. "With Surrealism, people and objects aren't always what you'd expect. They don't always conform to the laws of physics."
The movement spread across Europe and, eventually, to the United States and Colorado, where local artists — some natives, some transplants — put their own spin on the style. The state became known as a center for Surrealist art. So well known, in fact, that Kirkland museum director Hugh Grant once asked artist Phyllis Hutchinson Montrose why she thought there were so many Surrealist artists in Colorado.
"Well, Hugh!" she replied. "It's the altitude; the thin air; the lack of oxygen. We're all loopy."
Whatever the reason, Colorado artists have made significant contributions to the art style, and many of their works are on display at the Kirkland. And the best place to start? With Vance Kirkland, himself.
The artist was born in Ohio in 1904 but moved to Denver in 1929, where he lived until his death in 1981. Although he began his artistic career as a realist painter, he transitioned to Surrealism around 1939. Visitors will find some of his Surrealist works in his original artist studio, which has been incorporated into the new Kirkland building. These paintings of imaginary creatures and worlds made from deadwood trees and populated by tiny human figures were inspired by Kirkland's hikes through the Rocky Mountains.
"He went from looking out onto these huge vistas and painting the mountains to looking down at his feet at these microcosms of life," Wright explains of the transition in both style and subject. 
In addition to Kirkland, visitors will find paintings by many other notable Surrealist painters in both the museum's Promenade Gallery and Art Deco Gallery. Some highlights include Birthday Party (above), by Fort Collins artist Mina Conant; wind, by herbert bayer, an Austrian-born painter who moved to Aspen, Colo., in 1946; Ghosts of Lukas Van Leyden, by Otto Bach, former director of Denver Art Museum; and Mechanism of a Capitalist, by Julio de Diego, who was originally born in Madrid, Spain, but who taught at the University of Denver School of Art under Vance Kirkland in 1949 and 1950.
The Kirkland's collection of Surrealist art includes not just fine art paintings, but also international decorative art pieces. Perhaps the most whimsical is Meret Oppenheim's Traccia Table with Bird's Feet (upper right), a gold table supported by a pair of bird legs and imprinted with a pair of bird feet on top, which you'll find in the Bauhaus Gallery. 
"It's a really special piece," Wright says. "Surrealism is generally a fine art term, but it's the only crossover word used in the entire museum to describe both the Colorado fine art collection and our decorative art collection."
Looking for a surreal experience? Visit the Kirkland Museum of Fine & Decorative Art Tues.–Sat., 11 a.m. to 5 p.m., and Sunday 12 p.m. to 5 p.m.
Note: Due to the fragile nature of the collections and the salon style in which they are displayed, Kirkland Museum is open to visitors age 13 and older only.
---
Credits: Birthday Party (top), 1974, by Mina Conant (1910-1999, American), oil on board, 19 x 29 ¼ inches; Traccia Table with Bird's Feet, 1939, by Méret Oppenheim (1913-1985, Swiss), metal and wood, 25 ¼ x 26 5/8 x 21 inches; Dragon  Root, 1945, by Vance  Kirkland (1904-1981, American), watercolor on paper,  22  x  30¾  inches. All collection of  Kirkland  Museum of  Fine & Decorative  Art, Denver.