Coloradans are always seeking out the next best adventure. If you've already crossed whitewater rafting, rock climbing, alpine sliding, and fourteener summitting off your summer bucket list, then we've got a new challenge for you to tackle: a via ferrata.
The Italian phrase, which loosely translates to "iron way," refers to fixed routes of cables and rungs that allow thrill-seekers to safely navigate rock faces that would be otherwise accessible only to advanced climbers. As of June 2019, Colorado boasts at least six of these gravity-defying routes and almost all of them are within a two-hour drive of Denver.
Via ferratas were originally built in the Alps during World War I by soldiers who needed to more quickly navigate the mountainous terrain. Today, Colorado's recreational versions hook climbers to the fixed, thick cables via a special harness; a two-carabiner system allows them to move one carabiner at a time as they progress, meaning one is always secured to the cable as protection against a slip. (Though a misstep could mean you experience a short drop or swing.)
Access is typically limited to those 12 and older, and there are weight (and sometimes height) restrictions as well. Beyond that, tour operators say almost anyone can conquer a via ferrata, even those who have never rock climbed before. Those with the courage to do so can check out the various route options in Colorado's mountains. Our advice: Don't look down. 
Mount Evans Via Ferrata, Idaho Springs
Typically, one of your goals on a via ferrata is not to fall (though you'll be safe if you do). At AVA's (Arkansas Valley Adventures) first via ferrata (the second is in Buena Vista; more on that below), falling is part of the experience. The guided route includes a 30-foot free fall—really, 10 feet before the auto-belay system kicks in. There's also a rappel and a bridge crossing, plus stellar views over Chicago Creek. "We wanted to connect people to the outdoors in a way they haven't before," said marketing manager Jocelyn Criswell.
Time: 3 hours
Cost: $119 per person
Lawson Adventure Park & Resort
Lawson Adventure Park & Resort in Lawson, just past Idaho Springs, claims to have the first private via ferrata in the state. It starts at 8,200 feet where climbers go straight up the rock face then traverse granite cliffs. The via ferrata is combined with a thrilling zipline run. 
Time: 1-2 hours
Cost: $109 per person (includes zipline)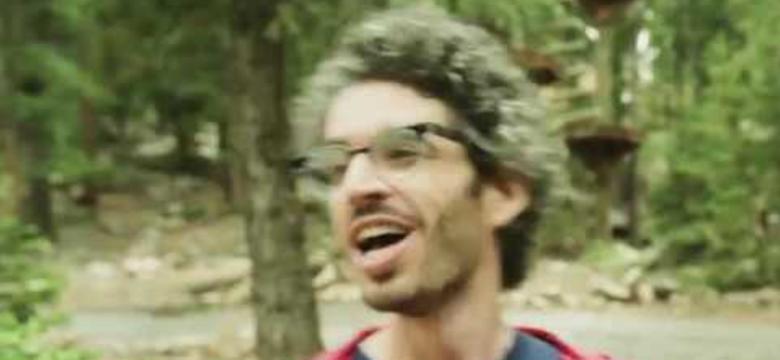 In this fifth episode, Denver comedian Daniel Reskin explores the great outdoors at Lawson Adventure Park.
Cave of the Winds Mountain Park, Manitou Springs
Cave of the Winds, just outside Colorado Springs, has long been a destination for those wanting to explore the millions-of-years-old caves. But there's plenty to do above ground, too—like conquering a perfect-for-beginners via ferrata. "We built it as an introduction to rock climbing," said Outdoor Attractions Manager Chris Obert, one of the course's designers. The route is only about a quarter-mile long, but it ends with a bang: Adventurers finish their tour with two lengthy ziplines and a 30-foot rappel back to terra firma. Along the guided, limestone path, climbers max out about 80 feet above the ground and traverse what Obert calls an "off-balance beam," a wire rope walk, and a cargo net.
Time: 2–3 hours
Cost: $99 per person
Royal Gorge Bridge & Park, Cañon City
Colorado's newest via ferrata can be found at one of its most beloved landmarks: Royal Gorge Bridge & Park. The four, year-round routes—ranging from easy to difficult—opened in May and feature a unique vertical climb design. Climbers hike down to the start of the routes, about 400 to 600 feet below the top of the gorge (yep, you'll be looking up at the famed bridge), and work their way up the rock walls with the help of trained guides. Many of site's granite rocks date back to the Precambrian period. It's "millions of years of geology we're climbing up," said Peggy Gair, human resource and public relations manager for the park.
Time: 2–5 hours
Cost: $135–$165 per person
Granite Via Ferrata, Buena Vista
Last summer, AVA added its second guided via ferrata. While rock climbing experience isn't necessary, Granite is more technical and exposed than the outfitter's Idaho Springs location. To reach the start of the path—which sits above 300 feet off the ground—high-fliers must zipline above the Arkansas River. As they traverse the granite route, they'll also have to rappel down rock faces and cross more than one suspended bridge.
Time: 3 hours
Cost: $119 per person
Telluride Via Ferrata, Telluride
If you think you've experienced Telluride's box canyon before, think again. Colorado's OG via ferrata started as a self-guided, at-your-own-risk adventure. While experienced climbers can still clip in to explore the two-mile path on their own, guided tours are also available. We suggest the latter as the route along the south-facing wall below Ajax Peak is the definition of exposed, leading climbers to stand above a 200-or-so-foot drop from the get-go. Telluride Mountain Club, which maintains the route, has plenty of advice and gear recommendations on its website.
Time: 4 hours
Cost: Prices vary by operator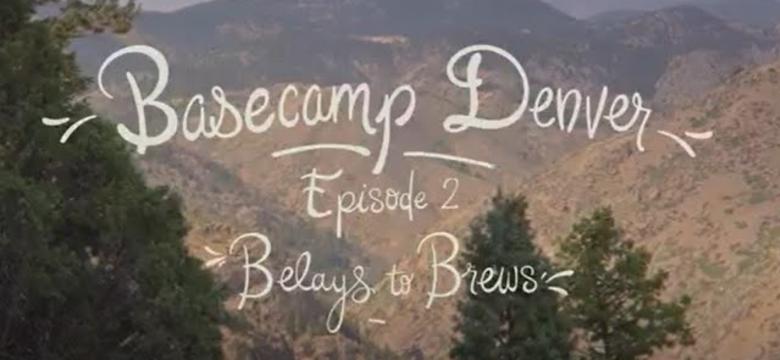 Join Paraclimbing Champion and Denver local Mo Beck on one of her favorite beginner-friendly climbs, followed by a relaxing afternoon at Denver's famous Beer Spa.
Royal Gorge Bridge & Park pictured above. Photos provided by the respective venues.