The hotel business is booming in Denver. The downtown area is home to more than 11,000 rooms within short walking distance of the Colorado Convention Center and more than 50,000 first-class hotel rooms in the greater metro area. Here's a rundown of new hotels that will open in 2021 and beyond.  
Download Hotel Updates [PDF]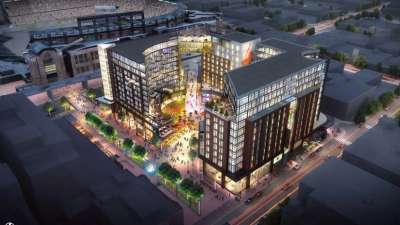 The Rally at MacGregor Square
A 13-story property in McGregor Square with 176 rooms, including 29 suites and 13,000 square feet of private indoor/outdoor event space. Nearby is the Colorado Rockies Hall of Fame and a 17,000-square-foot outdoor plaza.
— Opened March 2021 | 1600 20th St.
---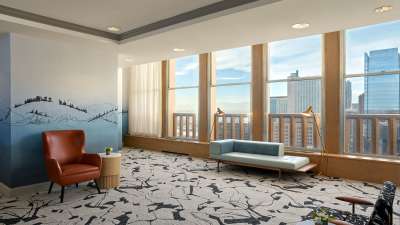 Sheraton Denver Downtown Hotel
The largest hotel in Denver in both guest rooms and meeting space, with 1,238 rooms and 133,000 square-feet of flexible meeting and exhibit spaces. An $80 million renovation has updated nearly all spaces in this downtown center hotel, including the beautiful new Plaza Ballroom.
— Renovated May 2021 | 1550 Court Place
---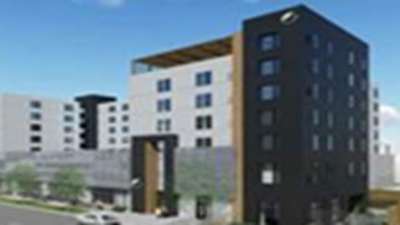 Element Hotel, by Marriott
Offering 157 studio, one-bedroom and two-bedroom guest rooms with full kitchenettes as well as a restaurant and bar.
— Opened August 2019 | 1314 Elati Street
---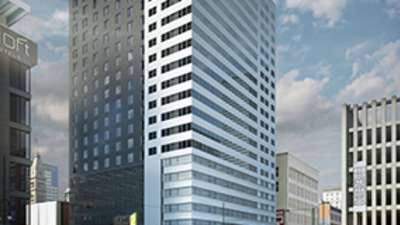 Home2 Suites and Tru Hotels by Hilton
Dual‐branded 382‐room, 21‐story hotel.
— Opened October 2019 | 801 15th St.
---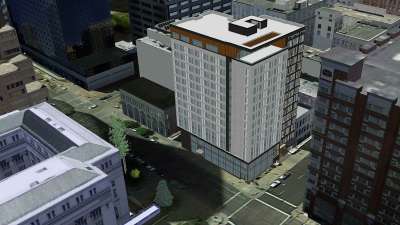 Hyatt Centric
Offering 263 rooms and 3,500 square feet of restaurant space.
— Opening 2021 | 1776 Champa Street
---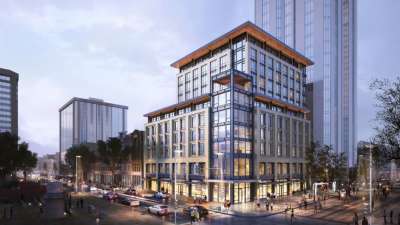 Thompson Denver by Hyatt
Walking distance to Denver Union Station, featuring 214 rooms and 8,000 square feet of meeting space.
— Opening 2021 | 1600 Market St.
---
VIB by Best Western Hotel & Resorts
A 140-room property with 2,000 square feet of conference space, as well as a rooftop bar.
— Opening 2021 | 3560 Brighton Blvd.
---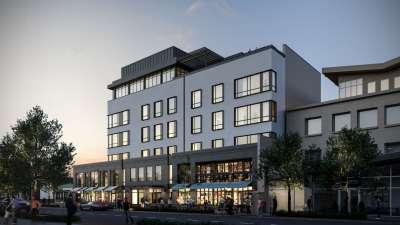 The Clayton
Boutique hotel offering 63 rooms, 25 percent suites and 5,000 square feet of meeting space, plus a 2,400-square-foot ballroom.
— Renovated and reopening March 2021 | 233 Clayton St.
---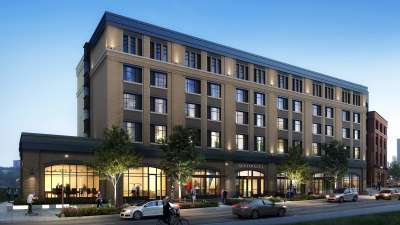 Origin Hotel Westminster
A 125-room property with 3,000 square feet of meeting space and access to retail outlets.
— Opened April 2021 | 8875 Westminster Blvd., Westminster
---
The Slate Hotel, Stonebridge Companies
A 250-room hotel with 3,000 square feet of meeting space, as well as an on-site restaurant, retail space and an activation alley.
— Opening September 2021 | 1250 Welton St.
---
Populus at Civic Center Park
250-room, 13-story hotel with event space/ballroom, multiple food and beverage venues, as well as a rooftop deck and bar.
— Opening 2023 | 14th Street & Colfax Avenue
---
Dual-brand Fairfield Inn & TownePlace Suites, Hawkeye Hospitality
A 13-story, 187-room Fairfield Inn & Suites and a 132-room TownePlace Suites.
— Opening TBD | 1320 Glenarm Pl.
---
Train Denver Boutique Hotel
A 200-room hotel located in Denver's River North (RiNo) Art District.
— Opening TBD | 4000 Blake St.
---
World Trade Center Denver | Formativ & Kemmons Wilson & Golub Cos.
A 240-plus room hotel and an attached conference center.
— Opening TBD | 41st and Fox Street
---
Marriott Hotel, Focus Development Group
A 559-room, 28-story hotel with 22,000 square feet of event space, including an 6,000-square-foot ballroom and a rooftop bar with city and mountain views.
— Opening TBD | 727 14th St.
---
Catbird Boutique Hotel (EXDO Development & Sage Hospitality)
A 165-room, seven-story extended stay hotel with rooftop bar and ground floor restaurant.
— Opening 2021 | 3770 Walnut St.
---