Denver Welcomes DenFur Attendees to the Mile High City!
World-class attractions. Natural wonders. A thriving arts scene. Dozens of innovative and acclaimed restaurants. Nightlife options galore. The word is getting out - Denver's got it all.
While you're here, you owe it to yourself to discover the best that the Mile High City has to offer. Check out some customized itineraries, explore a few locals' favorites and transform your time in Denver into a vacation you'll never forget.
DenFur is Colorado's premier convention for the furry enthusiast, created for local and non-locals to get together for a weekend as a community to have fun and make lasting memories. Are you Furry Curious? DenFur is a great place to explore! DenFur is continuing on to it's third year, located in Denver at the wonderful Sheraton Denver Downtown Hotel and Convention Center. DenFur is brought to you by Corgi Events, LLC, they host a wide variety of events throughout the year from anime to MLP to furry conventions, including Painted Desert Fur Con & Aquatifur. Corgi Events LLC has donated over $175,000 to various charities throughout its years of operation.
Contact Info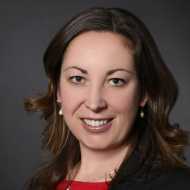 LIZ PERROTT
Destination Services Coordinator
Hosting An Event? Let Us Help!