We invite you to explore Denver's local beer culture and visit some of the other 100 brewpubs, breweries and tap rooms in the metro area. As always, please drink safely and responsibly with a designated driver. #DenverBeerTrail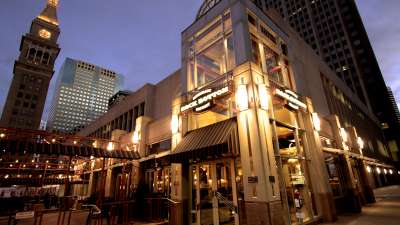 The downtown Denver Rock Bottom location is the original Rock Bottom, which opened its doors in 1993. Nearly 30 years later, it's still continuing the legacy of unique, quality and on-trend rotating offerings in a casual classic brewpub. (Other locations at 9627 E. County Line Rd., Centennial; 1505 Park Central Drive, Highlands Ranch)
---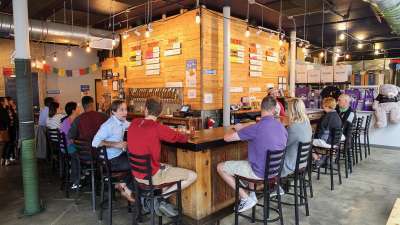 Jagged Mountain offers a fine selection of traditional ales, while pushing the boundaries on what craft beer enthusiasts think is possible in specialty craft beer.
---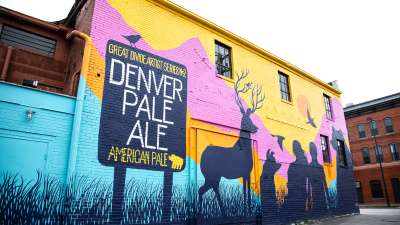 Great Divide has been brewing bold and assertive beers since 1994 and is Denver's oldest and largest packaging brewery. (Other locations: Barrel Bar, 1812 35th St., Denver; Road House, 215 Wilcox St., Suite G, Castle Rock)
---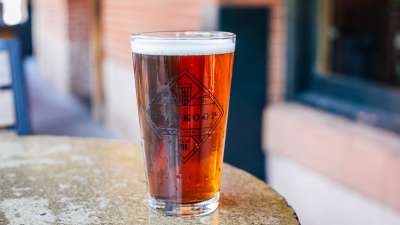 Wynkoop is Colorado's first brewpub, established in 1988 before LoDo (Lower Downtown) was even an acronym. More than 30 years later, Wynkoop remains a Denver institution, known for its innovative brewers who will put just about anything in their beer, including Rocky Mountain oysters, gummy bears and green chiles.
---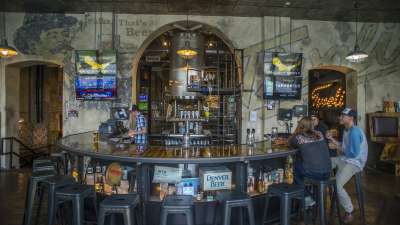 Tivoli Brewing Company
Tivoli is Colorado's oldest, most historic brewery. It originally opened in 1859 and supplied beer to the gold rush pioneers. Situated in the heart of downtown Denver's Auraria Campus, it's easily accessible via the Platte River and Cherry Creek trails. Tivoli has incorporated Bad Daddy's Burger Bar to their Tap Room, come enjoy Denver's historic beer with some juicy burgers.
— 900 Auraria Pkwy. Ste. 240, Denver
---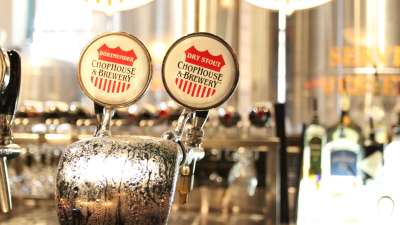 ChopHouse's 10-barrel system provides the flexibility to serve a diverse list of beers from light and dark lagers to stouts and fruited sours, along with an ever-rotating offering of hoppy ales.
---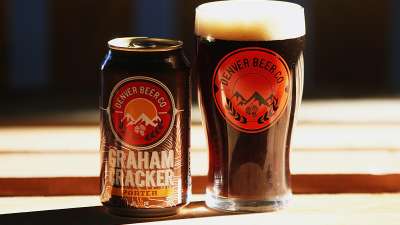 Home to one of the largest outdoor patios in the city, Denver Beer Co. has established itself as a top spot to enjoy a craft beer during one of Denver's 300 days of sunshine. Using 100 percent solar power, traditional methods and innovative spirit, the brewery creates award-winning craft beer that is approachable, fun and delicious. (Other locations: 7070 E. Lowry Blvd., Denver; 2425 S. Downing St., Denver; 5768 Olde Wadsworth Blvd., Arvada
---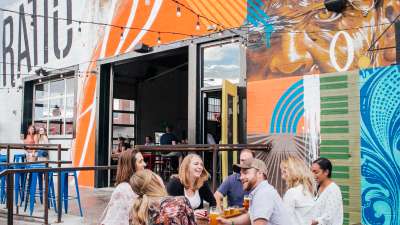 Ratio focuses on meticulously crafted beer. The brewery's portfolio includes a wide variety of traditional styles with a modern twist. With deep roots in the punk rock music scene, Ratio's co-founders sought to translate the industry's sense of community, DIY spirit and strong musical influences via the beer and taproom experience. [Other location: 2030 S. Cherokee St., Denver]
---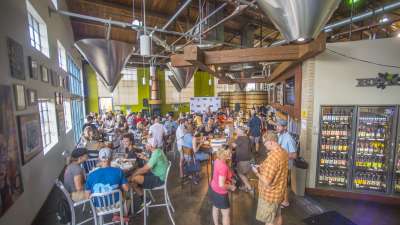 Epic's 25 rotating taps feature go-to favorites along with unique sours and taproom exclusives. Enjoy the bright, spacious taproom and sunny patio in Denver's River North Art District (RiNo). Epic has something for everyone!
---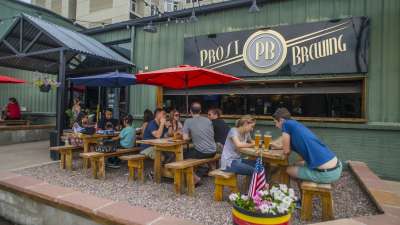 Prost Brewing Company
Drink like a German! Enjoy delicious, German-style, craft beers at one of Colorado's best beer gardens. This award-winning brewery and bar utilizes traditional methods and the highest quality ingredients to bring the most authentic lagerbiers to Colorado.
— 2540 19TH ST., DENVER
---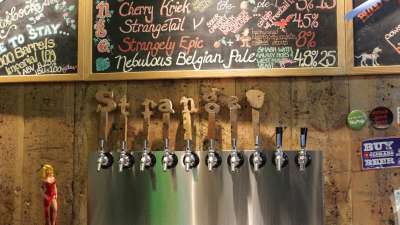 Strange Craft was the first small taproom brewery to open in Denver. With an inviting bar made of reclaimed wood, a spacious outdoor seating area with yard games, rotating food trucks and 15 taps of award-winning beers, there's plenty to enjoy.
---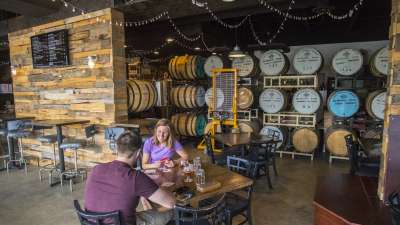 Baere Brewing Company
Baere hides in a strip mall on South Broadway in the eclectic Baker neighborhood. Walking into Baere transforms the feel of the 1970s retail center. The space is filled with barrels from Laws Whiskey House, and there are 16 beers on tap, ranging from Belgian farmhouse styles to hopforward IPAs to a wide variety of sour offerings on draft and in bottles.
— 320 BROADWAY ST., UNIT E, DENVER
---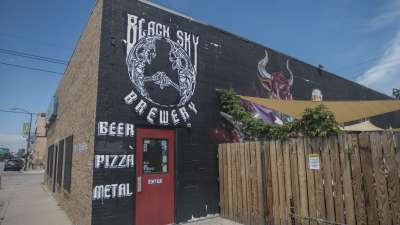 At Black Sky, heavy metal flows through the speakers. This Santa Fe Drive staple has 25 taps and barrel-aged beers, with crowlers, growlers and bombers available to take home. Hungry? New Haven-style pizza, calzones and grinders are served daily.
---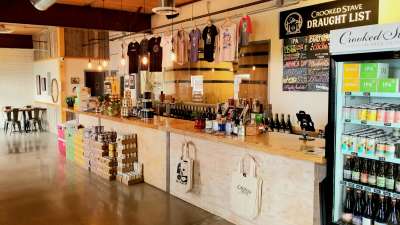 Crooked Stave
Crooked Stave is the culmination of brewmaster Chad Yakobson's master's research, "The Brettanomyces Project." Crooked Stave's progressive approach to brewing blends science and art through creativity and passion. The resulting creations are beers of extraordinary complexity.
— 1441 W. 46th Ave. Unit 19, Denver
---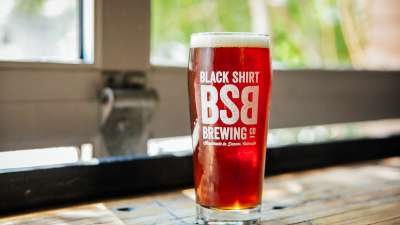 Black Shirt is a small but mighty independent craft brewery, artisan pizza kitchen and live music venue located in the northern reaches of RiNo. They open at 11 a.m., seven days a week, with two dog-friendly patios and a full menu that includes spent grain pizza, appetizers and salads.
---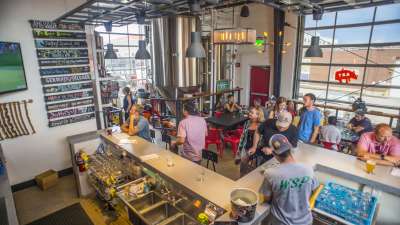 Mockery Brewing
For beer drinkers looking for creative and delicious brews, Mockery is the innovative producer of damn good beers that defy the rules in all the right places. They're out to create the kind of beers that spark conversations and defy conventions.
— 3501 Delgany St., Denver
---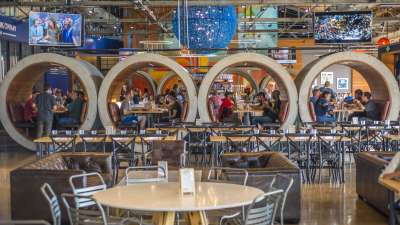 Blue Moon's RiNo location is an opportunity to enjoy creativity and innovative brewing. Try unique beers only available at this location and grab a bite from the globally inspired, locally sourced food menu.
---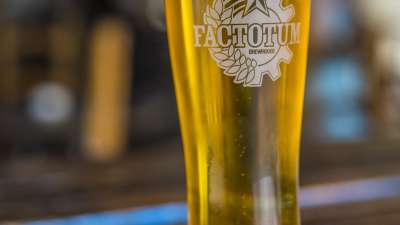 Factotum Brewhouse
Factotum's beers come to fruition through the ideas of the community, who then have the opportunity to guest brew alongside the head brewing team. This unique concept means the taplist is constantly changing, although they do have four flagships: a pre-Prohibition American Pilsner, an Imperial Kentucky Common, a Berliner Weisse and a Colorado-style IPA.
— 3845 LIPAN ST., DENVER
---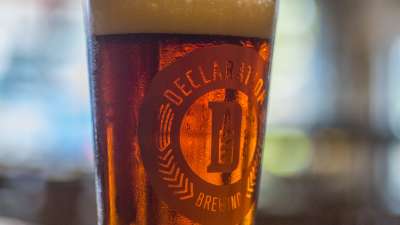 Declaration Brewing Company
Named Denver's "Best Brewery Taproom Patio" by "Westword" in 2017, Declaration features 40 unique taps, daily food trucks and a spacious patio for fun and entertainment. The brewery houses a robust yeast library, and their beer scientists create a wide variety of ales, lagers, sours and aged beers to suit every taste!
— 2030 S. CHEROKEE ST., DENVER
---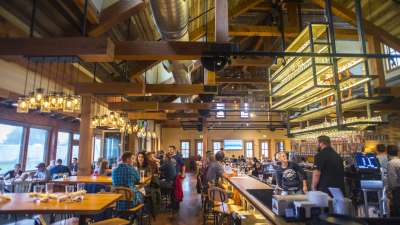 Enjoy a meal in the rustic dining room or on the cozy back porch overlooking the mountains and wash it all down with beer brewed right here at Breckenridge! Challenge friends to lawn games in the beer garden or hang out by the fire pits. Located beside the Platte River, it's easy to find by car, bicycle or inner tube. The brewery is open to folks of all ages seven days a week. Their house is all yours.
---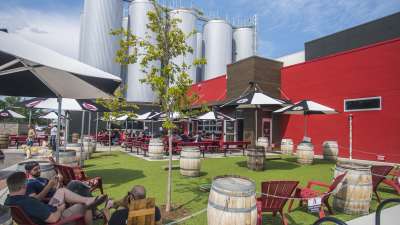 Founded in 1993, Avery is a nationally recognized brewery in Boulder. Visit Avery's taproom and restaurant for 30 beers on tap, a dog-friendly patio and a seasonally selected menu. Their motto: Beer First. The Rest Will Follow.
---
Styles of Beer Brewed in Denver
RAILYARD ALE
This refreshing ale is fittingly named - while sipping one at the Wynkoop Brewing Company, you can gaze out the window as trains roll in and out of LoDo's historic Union Station. This smooth, amber beer combines the malty goodness of an Oktoberfest lager with the slight fruitiness of an ale. The Wynkoop offers several more excellent brewed-on-site beers, all worth a try - in fact, not only was the Wynkoop Brewing Company Denver's first brewpub (founded in 1988), but it produced 4,330 barrels of fresh beer in 1997, making it one of the largest brewpubs in the world.
WHERE TO GET IT: Wynkoop Brewing Company, 1634 18th St.
DENVER PALE ALE
The Denver Pale Ale - DPA for short - is an appropriately great beer for the great city it is named after. A classic, English-style pale ale with a malty middle and an equally hearty complement of hop aroma, flavor and bitterness, it's the kind of lovingly handcrafted libation that the Great Divide Brewing Co. has made its reputation on. Head to their Downtown Denver Tap Room to try this and many other unique beers.
WHERE TO GET IT: Great Divide Brewing Co. Tap Room, 2201 Arapahoe St. (or your local liquor store)
16TH STREET WHEAT
Rock Bottom Brewery's downtown Denver location is smack dab on the 16th Street pedestrian mall, making its expansive patio a perfect spot for people watching and beer drinking. The brewery pays tribute to its home with the 16th Street Wheat, a crisp, clean beer with a sweet, honey malt flavor. Well-balanced and deep gold in color with a subtle, flowery, hop finish, this beer will make your happy hour even happier. Rock Bottom is all about fresh ingredients, expert brewers and good times - plan to stop in the next time you're downtown.
WHERE TO GET IT: Rock Bottom Brewery, 1001 16th St.
VANILLA PORTER
The brewers at Breckenridge Brewery call this delicious beer "vanilla kiss in a rich, dark sea," a description some might call grandiose - until they try it! An ale that has all the chocolate and roasted nut flavor of a classic Porter, plus real vanilla bean, it'll have you waxing poetic in no time. Though the brewery got started in its namesake mountain town of Breckenridge, there's a splendid location in Denver, right across the street from Coors Field. Pre- or post-game beers just got a lot tastier.
WHERE TO GET IT: Breckenridge Brewery, 471 Kalamath St. (or your local liquor store)
DRY STOUT
With a smooth, round taste, this stout is sure to satisfy. But there's a delightful twist! The Denver Chophouse & Brewery stores their Dry Stout in just-emptied whiskey barrels supplied by the Austin Nichol's distillery. The bourbon and oak add powerful flavors to an already strong beer - pair it with one of the Chophouse's renowned steaks, and you've got a genuine match made in heaven.
WHERE TO GET IT: Denver Chophouse & Brewery, 1735 19th St.
PICK AXE PALE ALE
You'll have to head a little out of Denver into the charming mountain town of Idaho Springs, but trust us - it's worth the drive. The Pick Axe from Tommyknocker Brewery is a classic American Pale Ale dominated by mildly hopped, sparkling flavors and pleasant aromas. The dry hops impart unique aromas and flavors, adding to the complexity of this ale, which has twice won the silver medal at Denver's annual Great American Beer Festival®. Just 25 miles from Denver, Tommyknocker's is a must-visit during a daytrip to the mountains.
WHERE TO GET IT: Tommyknocker Brewery, 1401 Miner St., Idaho Springs (or your local liquor store)