Discover why The Mile High City is the place to be when it comes to incredible arts and culture.
COMING SOON
JEFFREY GIBSON - LIKE A HAMMER
May 13-Aug. 12, 2018
The first major exhibition of Jeffrey Gibson's work will chronicle a pivotal moment in his career when his contemporary artistic practice converged with his Native American heritage. About 65 objects created from 2011 to the present will be featured, including figurative works, text-based wall hangings, a significant selection of beaded punching bags, painted works on rawhide and canvas, and video.
HAPPY CITY DENVER  
May 18-June 30, 2018
British artist Stuart Semple will transform Denver with a series of installations to "incite widespread happiness" in the city through art, interaction and connection. The city-wide project will feature more than five individual creative "interventions" for the public to be involved with. The interventions are designed to disrupt people's normal routines in a positive way to help curb anxiety and depression.
CHALLENGING TERRAIN
June 24–Sept. 16, 2018
Denver Art Museum's exhibition of more than 80 landscape photographs showcases how artists manipulate materials and processes for expressive purposes, blurring the distinction between "observed" and "constructed" imagery and stretching the boundaries of traditional landscape photography to reflect the environmental attitudes and values of our time.
REMBRANDT: PAINTER AS PRINTMAKER
Sept. 16, 2018-Jan. 6, 2019
Denver Art Museum will be the sole venue for Rembrandt: Painter as Printmaker, which will showcase more than 100 prints, drawings, and paintings from Rembrandt van Rijn's career spanning from 1625 to 1665.
NOW SHOWING
DEGAS: A PASSION FOR PERFECTION
Ends May 20, 2018
Edgar Degas is famous for his paintings and drawings capturing movement, particularly dance, but now you can get a glimpse of his wider artistic output, from 1855 to 1906, that also covers pastels, etchings, monotypes and bronze sculptures. While his well-known pieces will be on display, the exhibition will delve deeper into his long artistic journey where his interest shifted from historical portraits to contemporary life. 
ARTHUR JAFA - LOVE IS THE MESSAGE, THE MESSAGE IS DEATH
Ends May 13, 2018
Arthur Jafa's video at the Museum of Contemporary Art Denver is a montage of footage sourced primarily from the internet and set to Kanye West's "Ultralight Beam." It expresses the fraught reality of black life in contemporary America.
DIEGO RODRIGUEZ-WARNER - HONESTLY LYING
Ends May 15, 2018
The first solo museum presentation of work by painter Diego Rodriguez-Warner focuses on the artist's production from the past five years. It showcases the evolution of his singular style, including four new paintings.
CLEON PETERSON - SHADOW OF MEN
Ends May 27, 2018
The Museum of Contemporary Art Denver has dedicated its second floor to the work of Cleon Peterson. Check out his vivid murals, paintings and sculptures.
EYES ON
Ends July 8, 2018
Get a peek at Eyes On, artist Xiaoze Xie's collection of paintings, videos and installations based on banned and forbidden books in China.
HIGHLIGHTS FROM THE COLLECTION (AT CLYFFORD STILL MUSEUM)
Ends Sept. 9, 2018 
This special presentation features around 50 paintings and 30 works on paper by Clyfford Still, which spans the artist's 60-year career.
AI WEIWEI: CIRCLE OF ANIMALS/ZODIAC HEADS
Ends Oct. 17, 2018
According to the Chinese zodiac, 2017 is a year of the Rooster. But with the arrival of Chinese artist Ai Weiwei's Circle of Animals/Zodiac Heads — the artist's first major public sculpture project — it's also a year of the Dog. And Dragon. And Ox. And Tiger. The twelve bronze animal heads are on display in Civic Center Park for a year.
PAST THE TANGLED PRESENT
Ends Oct. 28, 2018
This interactive and immersive installation by Denver artist Jaime Molina was born of imagination and the joy of discovery. Step into a different world where the paintings on the wall flow into 3-D objects that Molina created for the space. Sit on boxes painted with faces and play in a garden of fabricated cacti.
STAMPEDE: ANIMALS IN ART
Ends May 19, 2019
After visiting Ai Weiwei's Circle of Animals/Zodiac Heads, animal lovers will want to head to Denver Art Museum for Stampede: Animals in Art, which features more than 300 animal drawings, paintings, sculptures, masks and more from various times and cultures. The exhibit also includes an interactive space where video gamers can learn about the creative process behind the Never Alone video game created by Native North Alaskan storytellers.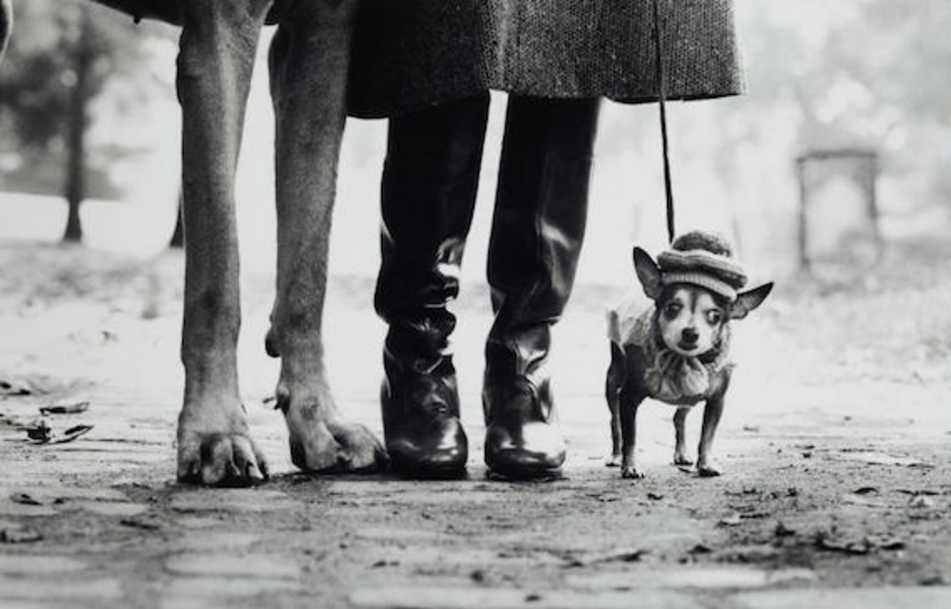 See Stampede: Animals in Art at Denver Art Museum.