Denver Welcomes Move United Junior Nationals Attendees to The Mile High City!
World-class attractions. Natural wonders. A thriving arts scene. Dozens of innovative and acclaimed restaurants. The word is getting out - Denver's got it all.
While you're here, you owe it to yourself to discover the best that the Mile High City has to offer. When you've got an afternoon off of competition or before or after the event, check out some customized itineraries, explore a few locals' favorites and transform your time in Denver into a vacation you'll never forget.
Contact Info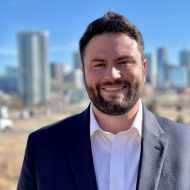 Zachary Effren
Destination SERVICES COORDINATOR
Hosting An Event? Let Us Help!