Denver Welcomes STC Summit Attendees to The Mile High City!
The STC Summit celebrates its 66th anniversary in 2019, and features top-notch presenters to discuss key trends, issues, and cutting-edge solutions in technical communication. STC's Summit provides you networking opportunities with colleagues and thought leaders in the field. But this isn't limited to the official program hours. Invite people to join you as you discover restaurants, museums, and other activities only available in Denver. Be sure to check out the Deals and Discounts under ABOUT DENVER.
Contact Info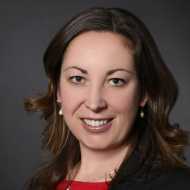 LIZ PERROTT
CONVENTION SERVICES COORDINATOR
Hosting An Event? Let Us Help!