Current Award Winners

The Denver & Colorado Tourism Industry Hall of Fame was created to recognize outstanding individuals who through their leadership, dedication and professionalism have made significant contributions to the tourism industry in Denver and Colorado.
2020 Hall of Fame Inductees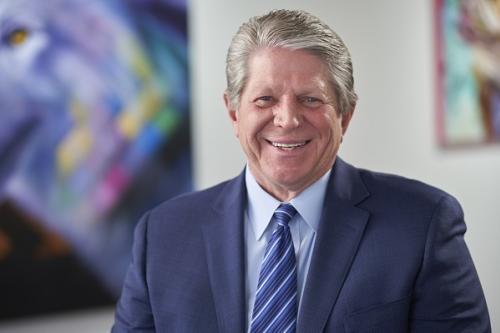 Scott Bemis served as president and publisher of the Denver Business Journal (DBJ) from 1996 to 2014, retiring after 30 years with American City Business Journals, DBJ's parent company. It was Bemis who hired popular DBJ editor Neil Westergaard, who passed away in July 2019. Westergaard said of Bemis, "Scott Bemis is the Denver Business Journal. His leadership and personal style led the DBJ through profound changes in the newspaper business. He created an environment in which everyone could do their best work and he truly cared about the people who worked for him."
Throughout his career, Bemis recognized the great economic potential tourism could have in Denver and was a strong supporter of the industry. As a community leader, he joined the VISIT DENVER Board of Directors and was made chairman in 2004, a pivotal year for Denver and VISIT DENVER. Bemis oversaw the opening of the first Colorado Convention Center expansion in 2005 and a new direction for VISIT DENVER with the hiring of Richard Scharf as president. He was instrumental in helping achieve the voter-approved 2005 Denver election for more tourism marketing dollars; and he helped win campaigns for the continued funding of SCFD and approving FasTracks, which led to the vital rail connection between downtown Denver and Denver International Airport. After serving as chairman, Bemis has remained active with VISIT DENVER, taking on numerous committee roles during his long tenure on the board. He currently serves as chairman of the Nominating Committee, identifying potential new board members. He also remained active in the 2015 Denver election, which approved funds to further expand the Colorado Convention Center with a new ballroom and other upgrades.
Additionally, Bemis has spent nearly a decade mentoring a group of 25 young business professionals, and he has served on the boards of the Downtown Denver Partnership, Junior Achievement and the Colorado Women's Chamber of Commerce. He received an honorary doctorate from Johnson & Wales University and was granted a District Director's Award from the U.S. Small Business Administration.
In an effort to further serve the community, Bemis utilizes his professional network and connections to inspire inmates at Federal prisons. By bringing a variety of speakers to the prisons to work with and motivate inmates nearing release, Bemis hopes to contribute to the goals of reducing recidivism and reforming former offenders.
Denver Mayor B. Michael Hancock praised Bemis' ability to build relationships within the community. "There is no finer human being than Scott Bemis," Hancock said. "I consider him a friend and a confidant. He has set the pace for fair and high-quality journalism that is the model for modern-day reporting."
Before coming to Denver, Bemis was publisher of business journals in Indianapolis and Rochester, N.Y., and the Cincinnati Business Courier. He and his wife, Pat, continue to live in the Denver area. Since retiring from publishing, Bemis has served as director of Business and Community Partnerships for Plante Moran, where he has continued his passion for the tourism industry by working with many of tourism's top businesses.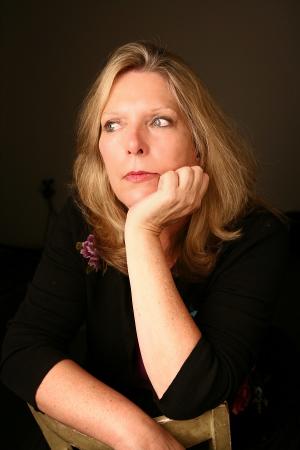 Calhoun's friend at the Denver Post, Bill Husted, wrote of her: "Patricia Calhoun is a Denver fixture as durable as the U.S. Mint." She has been the editor of Westword since she and two friends founded the newspaper in 1977. Westword is a paper dedicated to Denver and to encouraging its citizens to explore the city, and it is consistently ranked as one of the most successful and award-winning alternative weekly newspapers in America.
As an editor, Calhoun is an ardent supporter of tourism, the arts, the live music scene, dining, breweries, galleries, shopping and every other aspect of Denver. She has appeared as a Denver ambassador on many national news shows, from the Today Show to NPR. Under her direction, Westword has also been a supporter of VISIT DENVER on numerous initiatives, from Denver Restaurant Week to Denver Beer Fest and more. The Westword weekly events calendar provides valuable information for tourists with the information it provides on concerts, art shows, exhibitions, and Denver events (large, small, and offbeat). Westword's frequent special issues on summer activities and dining are great promotions for Denver, and the publication's "Best Of" award is a trend-setting, coveted recognition that inspires all Denver businesses to do their best.
There is little doubt that Patricia Calhoun has had the longest-running news column in Denver history, with 2019 marking her 42nd year of running Westword and writing a column about the city she loves. Quirky, funny, and original, her columns could form an encyclopedia of Denver's history over the last four decades, all of them done with a sense of humor and with malice toward none.
In addition to Calhoun's dedication to spreading the word about Denver's assets through Westword, her love of Colorado and tourism can be demonstrated by the fact that she and some partners recently bought the Genoa Tower – a historic roadside attraction that dates back to the 1920s, when early automobile tourists could climb the tower 100 miles east of Denver and get their first glimpse of the snowcapped Rocky Mountains. The group plans to restore the tower as a museum and 21st Century roadside attraction for future tourists.
Rich Grant likes to compare his career in travel to that of Forrest Gump, the fictional movie character who continually found himself by accident at history-making events. "I may not have had much to do with creating Denver's history, but I was always in the room," Grant says. As the public relations director for VISIT DENVER since 1979, Grant found himself attending and promoting every major Denver opening, including the 16th Street Mall, the Denver Performing Arts Complex, the Cherry Creek Shopping Center, the Colorado Convention Center, Denver International Airport, the Pepsi Center (now Ball Arena), Coors Field, Empower Field at Mile High, the Hamilton Building at Denver Art Museum, RTD FasTracks, dozens of new hotels and restaurants and many more tourism businesses. He attended and helped publicize some of the city's major events including the NCAA Division I Men's Basketball Final Four in 1990, Pope John Paul II's visit in 1993, the first pitch of the Colorado Rockies in 1993, the Summit of the Eight in 1997, and the Democratic National Convention in 2008.
Throughout his career, Grant gained a reputation for coining terms that elevated Denver's brand and have now become beloved cornerstones of the city's identity – including the famed "300 Days of Sunshine" and the "Napa Valley of Beer," among many others. He was also integral in the creation of some of VISIT DENVER's signature events, including Denver Restaurant Week, Denver Beer Week and Free Night at the Museum's during Denver Arts Week. 
Since retiring, Grant has become a full-time travel writer, his work appearing on many travel websites and print publications and receiving gold, silver and bronze awards from the Society of American Travel Writers, Western Chapter, and the North American Travel Journalists Association. He is the co-author with Irene Rawlings of the travel book, "100 Things to Do in Denver Before You Die," which is currently in its second edition run.
Before joining VISIT DENVER, Grant had been a communications manager for Colorado State Parks & Recreation and a freelance writer with works appearing in more than 60 national publications, from National Forests Magazine and Sports Afield to Ranger Rick and Ellery Queen Mystery Magazine.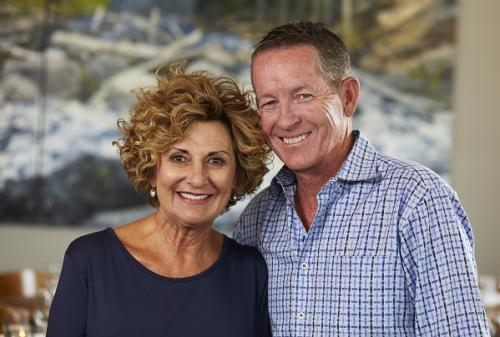 In 1987, at the age of 25, self-taught chef and Denver native Kevin Taylor opened Zenith American Grill, serving his unique take on southwestern cuisine. Six months after opening, Zenith was among the three top-rated restaurants in Denver. Awards and recognition were garnered from national media, including Bon Appetit, Restaurant Hospitality and GQ. Zenith also earned a prized four-star rating, securing Taylor's place on the culinary map.
Multiple successful concepts followed over the years, including the eponymous four-star, four-diamond Restaurant Kevin Taylor, Brasserie Z, Prima, Dandelion and many others. Throughout his career, Taylor has been named a "Rising Star" by multiple national media outlets and has been inducted to both the American Culinary Association's Colorado Chef's Association and Nation's Restaurant News Fine Dining Halls of Fame. He's been a frequent guest chef at the James Beard House, as well as a Cakebread Cellars American Harvest Workshop, Taste of the NFL and more.
In 1993, Kevin's one-day wife and business partner, Denise, began at the company in an event sales and management role. She became a financial partner in the business with the opening of the beloved Palettes in the Denver Art Museum in 1997, and they were married several years later. Since then, much of KTRG's 32 years in business has been spent nourishing the city's arts patrons – for 20 years at Palettes, and 15 at Kevin Taylor's at the Ellie Caulkins Opera House.
Perhaps more than any other restauranteurs, the Taylors have welded tourism, the arts and food together. Tens of thousands of Denver visitors have included dining at one of the KTRG's restaurants as part of their Denver cultural experiences, and with its recent expansion into the wider metro area, now even more diners will have the chance to enjoy the group's food, with Hickory & Ash and Masa in Broomfield's Arista Development. The Taylors' love of food, presentation and culinary mastership has helped to give Denver the reputation it now enjoys as the cultural center of the Rocky Mountain West.
In Their Own Words: Video Interviews
2019 Tourism Stars
"Tourism Star" awards are presented to organizations and attractions that had a significant impact on Denver's tourism industry during the preceding year.
The Civic Center Conservancy and the 100th Anniversary of Denver's Civic Center Park
In 1919, Denver's Civic Center Park was created to become the civic and cultural heart of the city, a mission that it has certainly fulfilled a century later. Surrounded by the State Capitol, City & County Building, Denver Public Library and Denver Art Museum, Civic Center Park is a 12-acre urban oasis that sits at the intersection of government, community and culture while anchoring one of the grandest architectural centers in America. Buildings by famed architects Michael Graves, Daniel Libeskind and Gio Ponti are all visible from the park, in addition to a historic Carnegie Library, the McNichols Civic Center Building. It is also home to the largest public art collection in the city, boasting bronze sculptures, fountains and murals throughout the park.
In 2012, these 12 acres were designated as a National Historic Landmark – the only space in Denver holding this honor. The designation recognizes that Civic Center is one of the most complete and intact City Beautiful-era designs remaining today, a fact that is honored by the nonprofit Civic Center Conservancy, whose mission is to restore, enhance and activate this important space, bringing to life the visions of the city's founders 100 years ago. Civic Center Park is now one of the most visited – and one of the most photographed – sites in the state, hosting more than one million visitors per year.
In 2019 the park was home to Denver's largest festivals including PrideFest, Cinco de Mayo (the biggest Cinco de Mayo celebration in the U.S.), The Biennial of the Americas and Taste of Colorado. When Time Magazine "Person of the Year" Greta Thunberg came to Denver in 2019, she spoke to large crowds from the Greek Amphitheatre stage in Civic Center Park. Thanks to the Civic Center Conservancy, the space also hosted the 2019 World Cup Ice Climbing Finals; Civic Center EATS (the largest weekly food truck roundup in Denver); Civic Center MOVES; Civic Center Art in the Park; and the wildly popular Independence Eve concert and fireworks.
Civic Center Park has also long been a site for civic discourse and rallies, hosting one of the largest Women's Marches outside of Washington, D.C., and the Greater & Greener International Urban Parks Conference closing reception in 2019, as well as many other significant events throughout its century in existence.
For these reasons, Civic Center Park and the Civic Center Conservancy are honored as a 2019 Tourism Star.
DENVER ART MUSEUM
The Denver Art Museum rose to new heights in 2019 as the sole U.S. venue for Claude Monet: The Truth of Nature, the most comprehensive U.S. exhibition of Monet paintings in more than two decades. In the midst of one of the largest renovations the Denver Art Museum has ever undergone, the celebrated cultural facility drew multiple sellout days throughout the run of the Monet exhibition. The beloved exhibition featured more than 120 paintings spanning Monet's entire career and focused on the celebrated French Impressionist artist's enduring relationship with nature and his response to the varied and distinct places in which he worked. It had a major influence on Denver's tourism during off-peak periods, drawing visitors from around the country to the city center for the cultural event of the season.
DENVER MUSEUM OF NATURE & SCIENCE for After the Asteroid: Earth's Comeback Story; Leonardo da Vinci: 500 years of Genius; and The Science Behind PIXAR
Denver Museum of Nature & Science continued to show why it is one of the great museums of America with three large-scale exhibitions in 2019. In October, the museum announced that it would be hosting an exhibition that details the most significant paleontological discovery of our time, After the Asteroid: Earth's Comeback Story, based on the findings of some of its own scientists. A newly discovered trove of remarkably preserved prehistoric fossils at Corral Bluffs near Colorado Springs brought into sharp focus how the Earth recovered after the devastating asteroid impact 66 million years ago – the explosion that eradicated the dinosaurs. The exhibit provides an opportunity to see the fossils, speak with some of the scientists and facilitators and explore the environments where the discovery was made.
Leonardo da Vinci: 500 Years of Genius brought the most comprehensive exhibition about Leonardo da Vinci ever presented in Denver in honor of the 500th anniversary of his death. Known for his contributions in art, engineering and science, the exhibition featured models of some of Leonardo's inventions and how he laid the groundwork for things like helicopters, airplanes and automobiles. One entire section of the exhibition was solely dedicated to the creation of the Mona Lisa, one of the most famous pieces of art in history.
The Science Behind Pixar showcases the science, technology, engineering, art and math concepts used by the artists, mathematicians and computer scientists who help bring Pixar's award-winning films to the big screen. With more than 50 interactive elements, the exhibition exemplifies how the Denver Museum of Nature & Science is able to make every subject fascinating and educational to both Denver residents and millions of national and international visitors, further validating the Museum's role as a 2019 Tourism Star.
HISTORY COLORADO CENTER for Beer Here! Brewing the New West
A river of beer flows through Colorado's past, and History Colorado's Beer Here! exhibit brings it all back to life, elevating Denver as the world's best destination for beer lovers. Visitors learn that saloons were not just saloons in Colorado's early beginnings and the gold rush days; they were post offices, restaurants, hotels and social clubs. But then Colorado banned alcohol – four years before Prohibition hit the rest of the country. By the 1970s, beer was big business again. Really big business. As the industry grew in Colorado, homebrewers went pro, Denver became home to the world's largest beer festival and new local craft breweries began opening with more and more frequency. The exhibition explores the city's brewing past, present and future with brewing equipment, a massive bottle breaker from Prohibition days, the nation's first aluminum beer cans, and a wealth of other artifacts from the state's hoppy history. Visitors can walk into a nineteenth-century saloon, a Prohibition-era "drugstore," and the actual kitchen of previous Tourism Hall of Fame winner Charlie Papasian, where the modern craft beer industry began. Beer has become one of Denver's chief visitor draws, and no exhibit has ever shown this link better, which is why History Colorado is being honored as a Tourism Star.
U.S. SOCCER FEDERATION PRESENTS U.S. WOMEN'S NATIONAL TEAM VS. AUSTRALIA
The U.S. Women's National Team (USWNT) defeated number six Australia, 5-3 on April 4, 2019 in front of a sellout crowd of 17,264 fans at Dick's Sporting Goods Park. The record-setting number of spectators watched as team co-captain Alex Morgan scored the 100th goal of her career and local hero Mallory Pugh notched two goals in front of her hometown crowd. The USWNT went on to claim its record fourth FIFA Women's World Cup title with a win over the Netherlands in Lyons, France in July.
Before their 2019 bid for the World Cup, Mayor Michael B. Hancock and Denver soccer fans gathered in Civic Center Park to honor Denver natives Lindsey Horan and Mallory Pugh with Challenge Coins, Denver's version of the key to the city, as well as send them and their teammates off to Europe with luck and support. The team's 2019 journey was filled with records, milestones and honors; and the American women have now won half of the eight World Cups since 1991 – becoming world champions four times over in 1991, 1999, 2015 and 2019.
The USWNT game versus Australia rallied Denver's enthusiastic soccer fan base and showcased Denver as a top destination for international sporting events, earning the event the honor of 2019 Tourism Star.