Current Award Winners

The Denver & Colorado Tourism Industry Hall of Fame was created to recognize outstanding individuals who through their leadership, dedication and professionalism have made significant contributions to the tourism industry in Denver and Colorado.
2019 Hall of Fame Inductees
The Third Generation of the Legendary Colorado Gart Family:  John, Ken and Tom Gart of The Gart Companies 
In 1928, Nathan Gart started a fishing and outdoor gear shop in Denver and over the years, with help from his brothers and then his sons, grew it into the Gart Bros. Sporting Goods Company. The firm grew from the original downtown 'main store' to a regional chain of over 150 stores. The Gart stores were a skiing and sports institution in the Rocky Mountain Region, with such identifying institutions as the world-famous Sportscastle store, which Jerry Gart opened in 1971 featuring over 100,000 square feet of sporting goods on seven levels.
Jerry Gart was a long time board member of VISIT DENVER, the 1978 chairman and a true supporter of tourism. He was among the first people inducted into the Denver & Colorado Tourism Hall of Fame in 1999. ​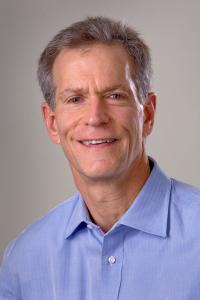 The third Gart generation headed in a new direction, which has been no less important to the travel industry. Following the sale of the business in 1992, Ken, Tom and John Gart founded The Gart Companies. Initially, The Gart Companies had two divisions; Gart Properties, a commercial real estate firm; and Specialty Sports Ventures, a joint venture with Vail Resorts. By 2010, they had grown to more than 150 specialty ski, cycling, golf and fly fishing stores in Colorado, Utah and Northern California before the family sold their interest. At the same time, the company expanded its real estate portfolio, becoming what today is a leading commercial real estate firm with a primary emphasis on retail centers.
The Gart Companies today is comprised of two primary divisions. Gart Properties currently holds two properties that have been important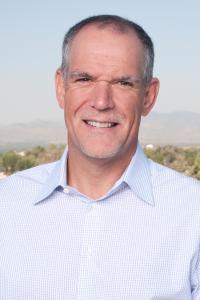 to downtown Denver, Denver Pavilions and the California Mall, which brought the first urban footprint Target store to downtown. Gart Capital Partners, a private equity business focusing on specialty retail, currently holds investments in GolfTec, Swoozies and Powderhorn Ski Resort.
But it is their Individual achievements in Denver and Colorado tourism that has them joining their father in the Tourism Hall of Fame. John was a long time board member of VISIT DENVER and was chairman in the pivotal year of 2005, where he worked with then-Mayor John Hickenlooper and the board to place an initiative on the ballot that ultimately resulted in a one-percent increase in the lodger's tax for tourism marketing. In the ensuing years, this initiative has resulted in tens of millions of dollars for tourism promotion.
As a family committed to outdoor sports in Colorado and Denver, the Garts have been involved in helping to bring back the new Colorado Classic, which has helped promote Colorado as a cycling destination around the world. The Garts were instrumental in securing the Outdoor Retailer convention in Denver, which constitutes the largest convention booking in the city's history with a combined total of three meetings bringing 70,000 delegates and $100 million in spending a year for at least five years. Additionally, through Gart Properties, the family has been one of the leaders in the revitalization of downtown Denver as a retail and entertainment destination.
---
John Hickenlooper— Former Mayor of the City & County of Denver, former Governor of Colorado, co-founder of Colorado's first brewpub, the Wynkoop Brewing Company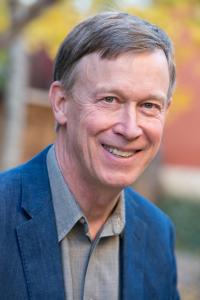 It is doubtful that any single individual has played as pivotal a role in Denver and Colorado's tourism industry as John Hickenlooper.  In 1988, he opened Colorado's first brew pub, creating a new industry that has grown to more than 350 craft breweries in the state.  John eventually owned eight breweries in Colorado and was instrumental in helping many others get started.  As a brewery owner, he continually worked with the press helping to promote Denver as "the Napa Valley of Beer," establishing the city as the premiere craft beer capital of the nation.  If that was all that John Hickenlooper did, that alone would qualify him for the Hall of Fame. 
But of course, he did more, including: serving on the VISIT DENVER board of directors for 12 years,  winning two terms as Mayor of the City & County of Denver and two terms as Governor of Colorado.  The hospitality industry has never had a stronger supporter in office. 
As Mayor, he helped Denver secure the bid for the 2008 Democratic National Convention and was instrumental in raising the money to host what became the single largest and most important event in the city's history.  He supported VISIT DENVER's bid for more funding by championing a successful ballot measure in 2005 to secure a 1% increase in the Lodger's tax, which generated millions of dollars for tourism marketing.   He met with dozens of meeting planners and hundreds of journalists to help promote the city, flying to New York City, Washington DC and around the world to help win bids, gain additional international direct flights and generate press coverage.  He was also instrumental in Denver obtaining the Clyfford Still Museum, which has become a top city attraction. 
As the Governor of Colorado, he increased funding for the Colorado Tourism Office and helped transform it into one of the nation's best destination marketing organizations.  He helped with countless convention bids, generated media stories, led the successful introduction of legalized marijuana that has become an international model for how it should be done, improved the state's economy and oversaw one of the largest booms in Colorado's history with more than 12 years of increased year-over-year tourism growth. 
Just recently, he led the effort to secure the Outdoor Retailer convention for Denver, the largest convention booking in Colorado history, which has helped cement Colorado's reputation as one of the world's top centers for the manufacture, sales and use of outdoor sporting equipment.
The Denver and Colorado tourism industry is proud to honor one of our own, a giant in hospitality, craft beer, marketing, government and public service:  John Hickenlooper.
---
Mary Motsenbocker— International Tourism Marketing (ITM)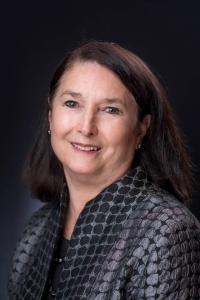 Today's thriving Colorado tourism industry – with its wildly successful international airport, prosperous statewide destinations and renowned international marketing program – is an enduring result not only of the state's natural beauty and resources, but also of a small group of people who advocated for the state's tourism industry and kept its tourism marketing efforts alive. Mary Mostenbocker was one of those people. 
Mary got her start in the industry as a marketing and sales person for Purgatory Ski Resort, and Crested Butte Mountain Resort, where she helped develop the American Rockies campaign with United and United Express, resulting in more than 10,000 international visitors coming to Colorado.  This success resulted in her working for four productive years in the international tourism department of the Colorado Tourism Board (CTB). 
When Colorado voters ended the CTB in 1992, international promotions came to a halt.  So Mary formed her own company the next year, International Tourism Marketing (ITB), which through co-op programs and private dollars was able to keep Colorado's presence at international tradeshows and marketing events.  She then helped create the Colorado International Marketing Organization (CIMO), which with support from Denver International Airport, was able to develop marketing programs with Lufthansa, British Airlines, Korean Airlines, United and others to keep Colorado's image alive overseas.
ITM also created a tradeshow called Go West Summit, which brings together international travel trade representatives with Colorado products such as attractions, shopping and events, which has ultimately brought hundreds of thousands of tourists to Colorado from Asia, Europe, South America and Mexico, generating millions of dollars for the state.
For all that Mary Motsenbocker has done for decades to promote Colorado as an international destination, she is inducted into the Denver and Colorado Tourism Hall of Fame.
---
Enos Mills – Rocky Mountain National Park POSTHUMOUS AWARD
Enos Mills was the "father" of Rocky Mountain National Park, the man most responsible for fighting for the preservation of the area and its establishment as a national park in 1915. As a homesteader and guide in the area, he climbed Longs Peak more than 340 times. His hotel and restaurant, the Longs Peak Inn in Estes Park, was called by famed travel writer Lowell Thomas, the best hotel in Colorado along with the Brown Palace and the Broadmoor.
Enos endlessly lobbied Congress, lectured around the country, wrote articles for Sunset, the Saturday Evening Post, Cosmopolitan and others, and with the help of John Muir, the Sierra Club and his friend F.O. Stanley (who built the Stanley Hotel in Estes Park) he was able to convince Washington to preserve the area for future generations. Today, Rocky Mountain National Park is the most popular attraction in Colorado and the fifth most popular national park in the U.S., attracting nearly four million visitors a year. It is difficult to imagine how different the area might be today if Mills had not fought for and succeeded in preserving these 412 square miles of Rocky Mountain beauty.
As a young boy in Kansas, Enos was a sickly youth. He was not expected to live past 14. But he was determined, so he convinced his parents to let him walk to Colorado where the better air might help him. He got a job in Estes Park, improved significantly and made his first climb up Longs Peak. That changed his life and he devoted everything going forward to the outdoors. In 1885, he built a log cabin in the shadow of Longs Peak that still exists and is today a museum, run by his descendants.
By the time Enos was 35, he said he "had lit a campfire in every state in the Union" and hiked all over the world. In California, walking on a beach, he met a kindly old man with a beard and they developed a lifelong friendship. That man was John Muir, who took Enos under his wing and encouraged him to fight for conservation. Ironically, while John Muir is well known and honored today, Enos Mills has been almost forgotten. Mills Lake in Rocky Mountain National Park is one of the few landmarks named for him. But as Rocky Mountain National Park has celebrated more than 100 years of conservation, it is fitting to remember the man who did so much to preserve it.
---
2018 Tourism Stars
"Tourism Star" awards are presented to organizations and attractions that had a significant impact on Denver's tourism industry during the preceding year.
Colorado Railroad Museum.
It was the railroads that transformed Denver from a dusty frontier town into the most sophisticated city within a 600-mile radius, and nowhere is that story told better than at the Colorado Railroad Museum.  At one point more than 2,000 miles of narrow gauge railroad connected the towns of Colorado together, bringing mail, food, supplies and passengers to the mountains, and carrying back gold and silver.  The very first tourism efforts in Colorado were all conducted by the railroads, and two of the state's top attractions since the 1970s have been two of the last remaining steam train railroads (Durango & Silverton and Cumbres & Toltec) in the south and southwest corners of the state.  
The largest collection of narrow gauge cars and locomotives was preserved at the Colorado Railroad Museum, but it was mostly a static historic display and Denver had forgotten much its steam railroad history.  All that has changed in the last decade.  Under the leadership or executive director Donald Tallman, attendance at the Colorado Railroad Museum has doubled (it has been one of Denver's Top 10 paid attractions for more than 10 years), the budget has increased 70%, the museum has added weekend rides on the Galloping Goose and monthly steam train rides on a half mile circular track, bringing live steam whistles back to the Denver area with rides like the Easter Bunny Express, a Steam Punk Railroad weekend, a beer train, dinosaur train, and Spooktacular Express at Halloween.
Biggest off all, the museum has brought the magic of the Polar Express to Denver.  Running a steam locomotive in a Colorado winter is no easy task.  How about running three full sold-out trains a night for 40 consecutive nights, no matter what the weather?  That is what the museum has taken on and in 2018 the Polar Express in its third year was so popular that all 13,000 tickets sold out in 11 hours.  The Polar Express has brought the magic of steam trains to thousands of children, many of them visiting from out-of-state for the holidays who will always remember a special place in their heart about Colorado and the thrill of boarding a steam train in the dark and having Santa come on board and hand them a silver bell.
It was the railroads that made Denver and today, it is the Colorado Railroad Museum that is making tourism memories that will last a lifetime. 
---
The Colorado Rockies 25th Anniversary and Playoffs. 
In 2018, the Colorado Rockies had their best attendance since 2001 with more than 3 million fans attending games to cheer their team on to its fifth Postseason. Those 3 million fans equal the entire population of Metro Denver, and they did not come downtown just to watch baseball.  They ate in restaurants, had drinks in breweries, shopped in stores, and a huge number of them stayed in hotels.  A look at a map of the US with cities that have MLB teams shows that Denver is the most isolated in the nation – serving an area of the country with a radius of more than 600 miles in which there is not another MLB team.  The Rockies are followed by fans from more states than any other team, a fact that has helped Denver achieve 13 years of consecutive year-over-year tourism growth.
Some 75 million fans have attended Rockies games in their quarter century of play in Denver, and Coors Field has become an economic engine that has transformed lower downtown Denver and the surrounding neighborhoods of RiNo, Ballpark, LoDo, LoHi and Five Points, filling the area with new restaurants, breweries, distilleries, shops, galleries and residences.  For a quarter century of helping Denver tourism and for their outstanding record and attendance in 2018, the Colorado Rockies are recognized as a tourism star.
---
Denver Art Museum – Degas: A Passion for Perfection & Dior: From Paris to the World
Most museums in the midst a major expansion would slow down for a year, but not the Denver Art Museum, which staged two major exhibitions in 2018. Degas: A Passion for Perfection showcased prolific French artist Edgar Degas' works from 1855 to 1906. More than 100 works consisting of paintings, drawings, pastels, etchings, monotypes, and sculptures in bronze were on view, focusing on the most prominent and recurring themes throughout Degas' 60-year career. Well-known masterpieces highlighted his strong interest in horses, opera and dance and showed his transformation from a portraitist and painter of historical subjects to one interested in the contemporary life of late-nineteenth-century Paris.The DAM was the sole American venue for this extraordinary exhibition, bringing visitors from across the nation.
A second exhibition, Dior: From Paris to the World opened in November 2018 and will continue until March 2019, surveying more than 70 years of the House of Dior's enduring legacy and its global influence. A selection of more than 200 couture dresses, as well as accessories, costume jewelry, photographs, drawings, runway videos, and other archival material, traces the history of the iconic haute couture fashion house, its founder, Christian Dior, and the subsequent artistic directors who carried Dior's vision into the 21st century. The chronological presentation, showcasing pivotal themes in the House of Dior's history, focuses on how Christian Dior cemented his fashion house's reputation within a decade and highlights how his successors, Yves Saint Laurent, Marc Bohan, Gianfranco Ferré, John Galliano, Raf Simons, and Maria Grazia Chiuri, incorporated their own design aesthetic. VIP hotel packages have been created for this incredibly popular exhibition and will have a major influence on Denver's tourism during one of the slowest winter months of the year.
---
Denver Center for the Performing Arts - Hamilton & Dear Evan Hanson & Come From Away
In 2018 there was only one word for perhaps the most coveted ticket in Denver's history: "Hamilton!" Tickets sold out in hours, with an additional 40 lucky winners selected each day in a lottery in which tens of thousands of hopeful people participated. The huge Broadway hit took Denver by storm, and as the only city in which it was playing in a gigantic geographic radius, Hamilton attracted tourists from across the land.  But the Denver Center for Performing Arts is about much more than one hit. The center attracts 1.1 million visitors a year and is an economic engine that generates $193 million economic impact in Denver annually. Other hits in 2018 included the national tour launch of Dear Evan Hansen and Come From Away, making 2018 one of the most exceptional years in history for live theatre and musicals.
---
Denver Museum of Nature & Science – Dead Sea Scrolls & CUBA
Denver's largest museum continued to show why it is one of the great museums of America with two huge exhibitions in 2018. The Dead Sea Scrolls exhibited one of the most significant archaeological discoveries of the 20th century. As the story goes, in 1947 young Bedouin goatherders happened upon a cave along the shore of the Dead Sea, near the site of the ancient site of Qumran and made a remarkable discovery. They found an assortment of clay jars, inside of which were scrolls wrapped in linen. Eventually, more than 900 remarkably preserved scrolls were recovered, leading to decades of extraordinary scrutiny, preservation, debate and awe, providing an incredible window to the past. Museum visitors had an opportunity to actually see and learn about these amazing historic items.
The museum next provided an opportunity to soak up the vitality of the Caribbean's largest island nation – all without a plane ticket. ¡CUBA! is a lively exhibition for all ages, offering a chance to be immersed in the extraordinary biodiversity, cultural traditions, and daily life of this intriguing country. Visitors get to stroll along a "plaza" lined with activities and displays sharing the stories behind Cuban icons such as poster art, cigars, coffee, baseball, and vintage cars.  They can also peer into beautiful re-creations of the island's habitats, introducing them to distinctive animals both modern and extinct.  Exhibits were presented in both English and Spanish, helping to increase multicultural and international tourism to Denver. The Museum worked with the Cuban community in Denver to enhance the experience, by adding live musical and dance performances at times during the exhibition's run and contributing to exhibits with profiles and personal mementos from local Cuban Americans.
---
Kirkland Museum of Fine & Decorative Art
In 2017, Kirkland Museum opened a new 38,500 square foot museum to world acclaim.  Located at 12th and Bannock, near the Denver Art Museum and Clyfford Still Museum, the new museum makes Denver's Golden Triangle District one of the principal art tourist attractions in the United States with three world-class art museums adjacent to each other.  The new building was designed by Seattle-based architect Olson Kundig and features three collections containing over 30,000 works by more than 1,500 artists and designers, with more than 4,400 works currently on view. All three collections are displayed together in salon style:
A celebrated international decorative art collection from about 1870 to the present with examples of every major design period from Arts & Crafts through Postmodern
A Colorado & regional art collection with over 7,000 works by more than 800 artists 
A retrospective of Colorado's distinguished artist Vance Kirkland (1904–1981), whose works have received more than 350 exhibitions at 70 museums and 35 universities encompassing 13 countries. 
Hugh A. Grant established the Kirkland Foundation in 1996 to document, rediscover, collect, preserve, exhibit and publish Colorado artists. 
In its first full year of operation in the new location in 2018, Kirkland Museum of Fine & Decorative Art set new attendance records and helped Denver become recognized in national media as one of the major art destinations of the United States.
---
Wings Over the Rockies – Above & Beyond
Wings Over the Rockies Air & Space Museum is located in Hangar #1 of the former Lowry Air Force Base in eastern Denver. It was transferred from the United States Air Force to a group of volunteers in 1994, and today, the museum boasts more than 182,000 square feet of hangar space full of iconic aircraft, space vehicles, artifacts, military uniforms and much more. Visitors can also experience thrilling flight simulators and discover Wings Aerospace Academy, an aerospace enrichment program for 6th-11th grade students. The museum welcomes 160,000 annual visitors representing all 50 U.S. states and 33 countries around the world.  In 2018, the museum hosted ABOVE AND BEYOND, an exhibition celebrating the power of flight. This traveling aerospace exhibition featured immersive simulations, interactive design challenges, iconic historical touchstones, visionary concepts for the future, and inspiring stories from game-changing innovators, past and present.  Visitors could design—and test-fly—their own supersonic jet, pilot a drone into the eye of a hurricane, experience flight as a bird or take an elevator ride to the edge of space. Above and Beyond went above and beyond to transform Wings Over the Rockies Air & Space Museum into one of Denver's most popular tourist attractions in 2018.