How to Apply

All scholarship awards from VISIT DENVER Foundation are contingent upon acceptance in a hospitality and tourism program and full-time enrollment in a four-year accredited university or college in Colorado (12 credits or more each quarter or semester).
Click on the link below to begin the 2021 VISIT DENVER Foundation Scholarship Application. The application process will take approximately 10 minutes. Please have the following documents completed and in digital format before starting the application:
An official copy of your high school or college transcripts
One recommendation letter from a high school teacher or university professor
Documentation of enrollment acceptance (2021/2022 transcripts, schedule, acceptance letter, etc.)
Resume including extra-curricular and community service activities
One page typed essay telling the Foundation Scholarship committee the following:

Why are you interested in pursuing a career in the hospitality industry?
What are your career aspirations?
Explain any challenges you need to overcome to meet your career goals.
Please indicate where you intend to pursue a career upon graduation: Denver and/or Colorado or out of state.
QUESTIONS?
If you have additional questions regarding the scholarship, please contact: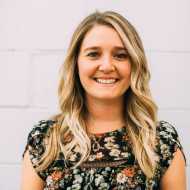 Lauren Huffer
PARTNERSHIP SERVICES MANAGER
Scholarship applications will be available December 15, 2020 - March 15, 2021, through this website. This application is for all new and renewing student scholarships. Please complete all the information requested. Incomplete applications will not be considered by the VISIT DENVER Foundation Scholarship Committee.