How to Apply

All scholarship awards from VISIT DENVER Foundation are contingent upon acceptance in a hospitality and tourism program and full-time enrollment in a four-year accredited university or college (12 credits or more each quarter or semester). Application requirements include:
Completed VISIT DENVER Foundation Scholarship Application form with the signature of the Director or Dean of program enrolled in
An official copy of your high school or college transcripts
One recommendation letter from high school teacher or university professor
Documentation of enrollment acceptance
Resume including extra-curricular and community service activities
One page typed essay telling the Foundation Scholarship committee why you are interested in a career in the hospitality and tourism industry
Please submit Application Form and all supporting documents electronically.  Please email to Aron Roberts, aroberts@visitdenver.com
 
*Be sure to save your online application once it is completed, and submit it electronically along with your other materials.
*Incomplete applications will not be considered by the committee.
QUESTIONS?
If you have additional questions regarding the scholarship, please contact: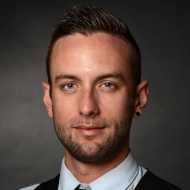 ARON ROBERTS
ADMINISTRATION COORDINATOR
Scholarship applications will be available each March through this website. This application is for all new and renewing student scholarships. Please complete all the information requested. Incomplete applications will not be considered by the VISIT DENVER Foundation Scholarship Committee.