Thank you for your submission
Thank you for your interest in the 2021 VISIT DENVER Foundation Scholarship. We have received your application and supporting documents. You will be notified via email with further information before May 1, 2021.
QUESTIONS?
If you have additional questions regarding the scholarship, please contact: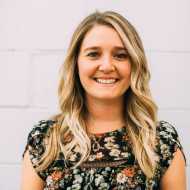 Lauren Huffer
PARTNERSHIP SERVICES MANAGER
Scholarship applications will be available December 15, 2020 - March 15, 2021, through this website. This application is for all new and renewing student scholarships. Please complete all the information requested. Incomplete applications will not be considered by the VISIT DENVER Foundation Scholarship Committee.