Since its formation in 1996, the VISIT DENVER Foundation has impacted the lives of hundreds of students who are beginning a career in one of the travel and tourism industries.
2021 VISIT DENVER Foundation Giving Campaign
Featured Scholarship Recipients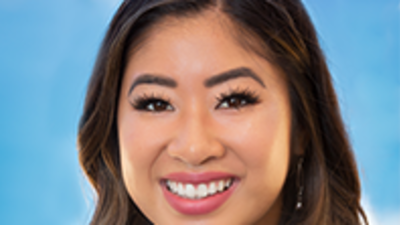 Casey Arakaki
Casey Arakaki plans to graduate from the Fritz Knoebel School of Hospitality Management in the University of Denver in June 2021 with a degree in Hospitality Management with a concentration in Conference Services. She would like to pursue a Management in Training (MIT) program after college with a luxury hotel. Already, she had the experience of interning for two years at the Montage Kapalua Bay resort on Maui, where she was also able to establish DU's Hawaii Club, of which she has served two years as president. She is currently a Student Manager in Training at Knoebel Events, an events center located on the campus, where she collaborates with other students and the Executive Chef to prepare, cook, and plate meals for up to 180 guests. She is also a member of the Pioneer Leadership Program, National Society of Minorities in Hospitality (NSMH), and the LEAD Mentorship Program where she has enjoyed the opportunity to recruit prospective students to the University of Denver as a Fritz Knoebel Ambassador. Even with all this activity, she was recently able to get her Hawaii Real Estate License and is also in the process of receiving a WSET Level 2 Certifications in Wine and Spirits.
—
---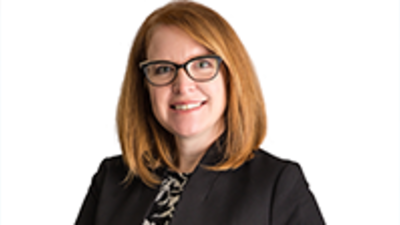 Laura Libby
After graduating from Metropolitan State University of Denver with a B.A. in Hospitality, Meetings and Travel Administration, Laura has gone on to have a 20-year career in Colorado's tourism industry. She worked in event planning and fundraising for the Denver Zoo and Historic Denver, and established the Heritage Tourism Program for the Colorado Tourism Office, also overseeing travel resources and industry programs for them. For the past eight years, she has worked for Miles Partnership, a strategic marketing company focused exclusively on travel and tourism working with more than 90 destinations and hospitality businesses to create print and digital marketing. Laura is responsible for establishing and maintaining productive relationships with their clients and for ensuring their overall satisfaction with the services and products produced by Miles. She loves travel, history, architecture, the NBA and shopping.
—
---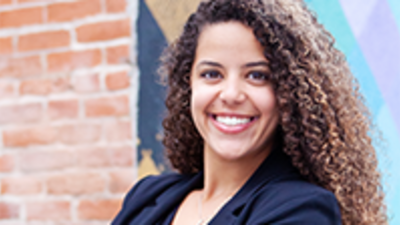 Tatym Lillquist
Colorado Native Tatym Lillquist plans to graduate from the School of Hospitality at Metropolitan State University in December 2021 with a degree in Event and Meeting Management and a minor in Sales. She hopes to begin a career in corporate events or events sales. Already she has completed an internship with Cherwell Solftware and is now working at the front desk of the Hyatt House in Lakewood/Belmar and will soon start a new internship with Northwestern Mutual. A very active student, she is Vice President of the student chapter of the Professional Conventions and Management Association (PCMA)/International Association of Exhibitions and Events (IAEE). She is also a member of Pi Sigma Epsilon, the professional fraternity for sales and marketing, and a member of Metropolitan State University's Professional Selling Team.
—
---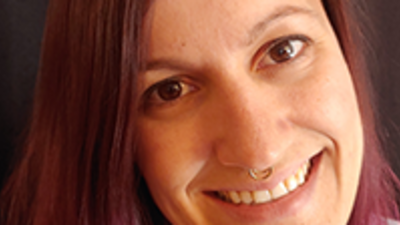 Loren Naftz
After graduating with an associates degree in Baking and Pastry Arts from Johnson and Wales University,Loren spent ten years working in the hospitality and food industry. She started working at the famous Rheinlander Bakery in Olde Town Arvada immediately after graduation and learned every aspect of the business from baking and production to marketing and sales. Today, she and her husband own the bakery, and both her sister and her son are part of the business, making it a true family affair. The Rheinlander Bakery is a central point of revitalized Olde Town Arvada, which today has strong tourism appeal and direct commuter trains from Union Station. For 57 years, the bakery has been known for fresh baked German strudels and European style cakes and pastries, as well as for innovative gluten and sugar-free products, and Loren, her family and their 20 employees will now carry on that tradition.
—
---
2019/2020
Casey Arakaki - UNIVERSITY OF DENVER
Mason Ballard - METROPOLITAN STATE UNIVERSITY OF DENVER
Jeffery Bernstein - UNIVERSITY OF DENVER
Kaitlin Dailey - COLORADO STATE UNIVERSITY
Dominic Fiorenza - JOHNSON & WALES UNIVERSITY
Rikki Folger - JOHNSON & WALES UNIVERSITY
Taylor Fricke - UNIVERSITY OF DENVER
Markeyia Gaston - METROPOLITAN STATE UNIVERSITY OF DENVER
Sophie Gilbert - UNIVERSITY OF DENVER
Grace Dant - UNIVERSITY OF DENVER
Marissa Gracie - METROPOLITAN STATE UNIVERSITY OF DENVER
Ksenia Grigoryeva - UNIVERSITY OF DENVER
Katie Gustafson - METROPOLITAN STATE UNIVERSITY OF DENVER
Hillary Harris - JOHNSON & WALES UNIVERSITY
Cassidy Hobson - JOHNSON & WALES UNIVERSITY
Kaitlin Jones - JOHNSON & WALES UNIVERSITY
Mollie Kelderman - JOHNSON & WALES UNIVERSITY
Megan Kienapfel - UNIVERSITY OF DENVER
Maya Kierstein - JOHNSON & WALES UNIVERSITY
Andrew Leonard - UNIVERSITY OF DENVER
Tatym Lillquist - METROPOLITAN STATE UNIVERSITY OF DENVER
Aubrey Martin - METROPOLITAN STATE UNIVERSITY OF DENVER
Kayleigh Mattson - UNIVERSITY OF NORTHERN COLORADO
KatieLyn Miller - JOHNSON & WALES UNIVERSITY
Jeremiah Odendahl - JOHNSON & WALES UNIVERSITY
Tia Polite - UNIVERSITY OF DENVER
Danny Sanchez-Serrano - UNIVERSITY OF DENVER
Marcela Talavera - JOHNSON & WALES UNIVERSITY
Brian Vits - METROPOLITAN STATE UNIVERSITY OF DENVER
2018/2019
Lauren Bigner - COLORADO STATE UNIVERSITY
Brady Caito - JOHNSON & WALES UNIVERSITY
Anecia Carroll-Bankston - JOHNSON & WALES UNIVERSITY
Micaela Chairez - JOHNSON & WALES UNIVERSITY
Richard Dominique - JOHNSON & WALES UNIVERSITY
Isaiah Granger - JOHNSON & WALES UNIVERSITY
Rachel Green - JOHNSON & WALES UNIVERSITY
Rachel Litwiller - JOHNSON & WALES UNIVERSITY
Yvanna Menendez - JOHNSON & WALES UNIVERSITY
Jessie Mora - JOHNSON & WALES UNIVERSITY
Brandon Perrine - JOHNSON & WALES UNIVERSITY
Molly Sharples - JOHNSON & WALES UNIVERSITY
Rebecca Schiner - JOHNSON & WALES UNIVERSITY
Katie Smith - JOHNSON & WALES UNIVERSITY
Morrigan Snavely - JOHNSON & WALES UNIVERSITY
Savannah Surom - JOHNSON & WALES UNIVERSITY
Marcela Talavera - JOHNSON & WALES UNIVERSITY
Mario Talavera - JOHNSON & WALES UNIVERSITY
Lauren Tominaga - JOHNSON & WALES UNIVERSITY
Mellanie Barnier - METROPOLITAN STATE UNIVERSITY OF DENVER
Marissa Gracie - METROPOLITAN STATE UNIVERSITY OF DENVER
Kelly Anderson - UNIVERSITY OF DENVER
Sophia Burge - UNIVERSITY OF DENVER
Claire Caviglia - UNIVERSITY OF DENVER
Grace Dant - UNIVERSITY OF DENVER
Shannon Egleston - UNIVERSITY OF DENVER
Ashley Hazel - UNIVERSITY OF DENVER
Christina Herrera - UNIVERSITY OF DENVER
Teresa Pomrening - UNIVERSITY OF DENVER
Kayla Adams - NORTHERN COLORADO UNIVERSITY
2017/2018
Lauren Bigner - COLORADO STATE UNIVERSITY
Malia Michel - COLORADO STATE UNIVERSITY
Jordan Reynolds - COLORADO STATE UNIVERSITY
Paula Adams - JOHNSON & WALES UNIVERSITY
Elizabeth Babson - JOHNSON & WALES UNIVERSITY
Joshua Benton - JOHNSON & WALES UNIVERSITY
Yuneisy Camacho - JOHNSON & WALES UNIVERSITY
Miranda Fries - JOHNSON & WALES UNIVERSITY
Leena Goulding - JOHNSON & WALES UNIVERSITY
Janette Hale - JOHNSON & WALES UNIVERSITY
Hillary Harris - JOHNSON & WALES UNIVERSITY
Julianne Lukens - JOHNSON & WALES UNIVERSITY
Ian Milby - JOHNSON & WALES UNIVERSITY
Katie Smith - JOHNSON & WALES UNIVERSITY
Christina Stratton - JOHNSON & WALES UNIVERSITY
Mario Talavera - JOHNSON & WALES UNIVERSITY
Cynthia Davis - METROPOLITAN STATE UNIVERSITY OF DENVER
Ariel Keener - METROPOLITAN STATE UNIVERSITY OF DENVER
Jacob Rismon - METROPOLITAN STATE UNIVERSITY OF DENVER
Claire Caviglia - UNIVERSITY OF DENVER
Justine Lane - UNIVERSITY OF DENVER
Miranda Schmidt - UNIVERSITY OF DENVER
Terese Specker - UNIVERSITY OF DENVER
Paul Zink - UNIVERSITY OF DENVER
Keith Scalzo - UNIVERSITY OF NORTHERN COLORADO
2016/2017
Paula Adams - JOHNSON & WALES UNIVERSITY
Ashlie Adamscheck - JOHNSON & WALES UNIVERSITY
Katherine Auerbach - JOHNSON & WALES UNIVERSITY
Joshua Benton - JOHNSON & WALES UNIVERSITY
Yuneisy Camacho - JOHNSON & WALES UNIVERSITY
Claire Caviglia - UNIVERSITY OF DENVER
Katryna Chamblin - METROPOLITAN STATE UNIVERSITY OF DENVER
Karlett Eguiluz - UNIVERSITY OF NORTHERN COLORADO
Leticia Fonseca - JOHNSON & WALES UNIVERSITY
Miranda Fries - JOHNSON & WALES UNIVERSITY
Isabel Gonzalez - JOHNSON & WALES UNIVERSITY
Janette Hale - JOHNSON & WALES UNIVERSITY
Anna Harrison - METROPOLITAN STATE UNIVERSITY OF DENVER
Riley Harwood - JOHNSON & WALES UNIVERSITY
Sophie Hickcox - UNIVERSITY OF DENVER
Fiona Hill - JOHNSON & WALES UNIVERSITY
Emily Hosman - UNIVERSITY OF DENVER
Marquis Johnson - JOHNSON & WALES UNIVERSITY
Briel Madler - JOHNSON & WALES UNIVERSITY
Malia Michel - COLORADO STATE UNIVERSITY
Ian Milby - JOHNSON & WALES UNIVERSITY
Lillian Perez - METROPOLITAN STATE UNIVERSITY OF DENVER
Brontie Quinn - METROPOLITAN STATE UNIVERSITY OF DENVER
Jacob Rismon - METROPOLITAN STATE UNIVERSITY OF DENVER
Nicole Scott - JOHNSON & WALES UNIVERSITY
Sierra Seidel - METROPOLITAN STATE UNIVERSITY OF DENVER
Kady Smith - JOHNSON & WALES UNIVERSITY
Terese Specker - UNIVERSITY OF DENVER
Kellie Stanton - UNIVERSITY OF DENVER
Hannah Stephanie - JOHNSON & WALES UNIVERSITY
Christina Stratton - JOHNSON & WALES UNIVERSITY
Schyler Tabor - JOHNSON & WALES UNIVERSITY
Sierra Teply - UNIVERSITY OF DENVER
Rebecca Tobey - JOHNSON & WALES UNIVERSITY
Paul Zink - UNIVERSITY OF DENVER
2015/2016
Abreana Bardossas - UNIVERSITY OF DENVER
Taylor Brown - METROPOLITAN STATE UNIVERSITY OF DENVER
Sarah Carpenter - METROPOLITAN STATE UNIVERSITY OF DENVER
Lorenzo Carriedo - UNIVERSITY OF DENVER
Katryna Chamblin - METROPOLITAN STATE UNIVERSITY OF DENVER
Samantha Dusek - JOHNSON & WALES UNIVERSITY
Jenette Hale - JOHNSON & WALES UNIVERSITY
Fiona Hill - JOHNSON & WALES UNIVERSITY
Emily Hosman - UNIVERSITY OF DENVER
Nicole Maes - METROPOLITAN STATE UNIVERSITY OF DENVER
Brook McDonald - JOHNSON & WALES UNIVERSITY
Malia Michel - COLORADO STATE UNIVERSITY
Ian Milby - JOHNSON & WALES UNIVERSITY
Brittney Morris - METROPOLITAN STATE UNIVERSITY OF DENVER
Sara Olan - METROPOLITAN STATE UNIVERSITY OF DENVER
Danielle Pastier - UNIVERSITY OF DENVER
Raven Rodriguez-Degrego - JOHNSON & WALES UNIVERSITY
Keely Rosenthal - JOHNSON & WALES UNIVERSITY
Terese Specker - UNIVERSITY OF DENVER
Sierra Teply - UNIVERSITY OF DENVER
Rebecca Tobey - JOHNSON & WALES UNIVERSITY
Giorgio Tomasi - JOHNSON & WALES UNIVERSITY
Olivia Twigden - JOHNSON & WALES UNIVERSITY
Katie Zezula - JOHNSON & WALES UNIVERSITY
2014/2015
Tyler Adams - UNIVERSITY OF NORTHER COLORADO
Abreana Bardossas - UNIVERSITY OF DENVER
Danielle Bennett - METROPOLITAN STATE UNIVERSITY OF DENVER
Elizabeth Booth - METROPOLITAN STATE UNIVERSITY OF DENVER
Joseph Boss - METROPOLITAN STATE UNIVERSITY OF DENVER
Constantine Braswell - UNIVERSITY OF DENVER
Taylor Brown - METROPOLITAN STATE UNIVERSITY OF DENVER
William Burse - JOHNSON & WALES UNIVERSITY
Theresa Butterfield - COLORADO STATE UNIVERSITY
Sarah Carpenter - METROPOLITAN STATE UNIVERSITY OF DENVER
Katryna Chamblin - METROPOLITAN STATE UNIVERSITY OF DENVER
Zachary Clement - JOHNSON & WALES UNIVERSITY
Michael Cunningham - UNIVERSITY OF DENVER
Victoria Diaz - JOHNSON & WALES UNIVERSITY
Theresa Dixon - METROPOLITAN STATE UNIVERSITY OF DENVER
LeAnn Gunnell - METROPOLITAN STATE UNIVERSITY OF DENVER
Taylor Hale - COLORADO STATE UNIVERSITY
Hannah Harriman - METROPOLITAN STATE UNIVERSITY OF DENVER
Tyler Hutchins - JOHNSON & WALES UNIVERSITY
Ashley Iverson - COLORADO STATE UNIVERSITY
Zachery Krapes - JOHNSON & WALES UNIVERSITY
Kylie Larsen - JOHNSON & WALES UNIVERSITY
Nicole Luchau - UNIVERSITY OF DENVER
Nicole Maes - METROPOLITAN STATE UNIVERSITY OF DENVER
Halley McCormack - COLORADO STATE UNIVERSITY
Malia Michel - COLORADO STATE UNIVERSITY
Mary Alice Montgomery - JOHNSON & WALES UNIVERSITY
Justin Moore - METROPOLITAN STATE UNIVERSITY OF DENVER
Macy Pinkussohn - JOHNSON & WALES UNIVERSITY
Michaela Richardson - JOHNSON & WALES UNIVERSITY
Austin Shrader - METROPOLITAN STATE UNIVERSITY OF DENVER
Therese Specker - UNIVERSITY OF DENVER
Stacie Smoot - COLORADO STATE UNIVERSITY
Sierra Teply - UNIVERSITY OF DENVER
Michael Weber - JOHNSON & WALES UNIVERSITY
Katie Zezula - JOHNSON & WALES UNIVERSITY
2013/2014
Joseph Accettura - JOHNSON & WALES UNIVERSITY
Abreana Bardossas - UNIVERSITY OF DENVER
Joseph Boss - METROPOLITAN STATE UNIVERSITY OF DENVER
William Burse - JOHNSON & WALES UNIVERSITY
Sarah Carpenter - METROPOLITAN STATE UNIVERSITY OF DENVER
Victoria Diaz - JOHNSON & WALES UNIVERSITY
Cayla Gilmore - JOHNSON & WALES UNIVERSITY
Hailey Goding - JOHNSON & WALES UNIVERSITY
Spencer Hebert - UNIVERSITY OF DENVER
Brandon Hudspeth - JOHNSON & WALES UNIVERSITY
Ashley Iverson - COLORADO STATE UNIVERSITY
Zachery Krapes - JOHNSON & WALES UNIVERSITY
Briana Lucero - METROPOLITAN STATE UNIVERSITY OF DENVER
Nicole Maes - METROPOLITAN STATE UNIVERSITY OF DENVER
Tara Mather - UNIVERSITY OF DENVER
Malia Michel - COLORADO STATE UNIVERSITY
Justin Moore - METROPOLITAN STATE UNIVERSITY OF DENVER
Miranda Penny - METROPOLITAN STATE UNIVERSITY OF DENVER
Quinn Plummer - JOHNSON & WALES UNIVERSITY
Rachel Romero - UNIVERSITY OF DENVER
Jayleen Schneider - METROPOLITAN STATE UNIVERSITY OF DENVER
Porshea Smith - JOHNSON & WALES UNIVERSITY
Jasmine Spoonemore - JOHNSON & WALES UNIVERSITY
Michael Weber - JOHNSON & WALES UNIVERSITY
Emily Yost - UNIVERSITY OF DENVER
Katie Zezula - JOHNSON & WALES UNIVERSITY
2012/2013
Bryan Baker - UNIVERSITY OF DENVER
Abreana Bardossas - UNIVERSITY OF DENVER
Danielle Bell - METRO STATE UNIVERSITY
Oussama Bennani - METRO STATE UNIVERSITY
Audrey Bolton - JOHNSON AND WALES UNIVERSITY
Grace Bradford - UNIVERSITY OF DENVER
Katie Clark - JOHNSON AND WALES UNIVERSITY
Andrew Cryer - UNIVERSITY OF DENVER
John Donahue - UNIVERSITY OF DENVER
Erica Duclos - METRO STATE UNIVERSITY
Stephen Fregoso - METRO STATE UNIVERSITY
Cayla Gilmore - JOHNSON AND WALES UNIVERSITY
Rachael Hartman - JOHNSON AND WALES UNIVERSITY
Brandon Hudspeth - JOHNSON AND WALES UNIVERSITY
Kelsie Hutchinson - METRO STATE UNIVERSITY
Cassandra Jahn - METRO STATE UNIVERSITY
Lindsey Keller - COLORADO STATE UNIVERSITY
Claire Lo - JOHNSON AND WALES UNIVERSITY
Nicole Luchav - UNIVERSITY OF DENVER
Justin Moore - METRO STATE UNIVERSITY
Lauren Nelson - METRO STATE UNIVERSITY
Daniella Nillen - JOHNSON AND WALES UNIVERSITY
Alessandro Pereira - METRO STATE UNIVERSITY
Leticia Reid - UNIVERSITY OF DENVER
Rachel Romero - UNIVERSITY OF DENVER
Scott Walker - METRO STATE UNIVERSITY
Michael Weber - JOHNSON AND WALES UNIVERSITY
2010/2011
Bryan Baker - UNIVERSITY OF DENVER
Oussama Bennani - METRO STATE COLLEGE OF DENVER
Andrea Bishop - METRO STATE COLLEGE OF DENVER
Julica Bonsall - JOHNSON AND WALES UNIVERSITY
Grace Bradford - UNIVERSITY OF DENVER
Janelle Cliff - METRO STATE COLLEGE OF DENVER
Emily Connors - METRO STATE COLLEGE OF DENVER
Andrew Cryer - UNIVERSITY OF DENVER
John Donahue - UNIVERSITY OF DENVER
McKenna Hall - UNIVERSITY OF DENVER
Jessica Howard - JOHNSON AND WALES UNIVERSITY
Jeffrey Licata - METRO STATE COLLEGE OF DENVER
Theresa Lister - METRO STATE COLLEGE OF DENVER
Caitlin Lorenz - UNIVERSITY OF DENVER
Kylie Lorenz - METRO STATE COLLEGE OF DENVER
Maggie Modrovic - UNIVERSITY OF DENVER
Caitlin Ottum - METRO STATE COLLEGE OF DENVER
Todd Reenan - METRO STATE COLLEGE OF DENVER
Jessica Robinson - UNIVERSITY OF DENVER
Katherine Roehrich - METRO STATE COLLEGE OF DENVER
Katelyn Schindler - UNIVERSITY OF DENVER
Breanna Sherer - UNIVERSITY OF DENVER
Magdalena Staab - UNIVERSITY OF DENVER
Leisa Thomas - METRO STATE COLLEGE OF DENVER
Nancy Webb - METRO STATE COLLEGE OF DENVER
Emily Zajicek - METRO STATE COLLEGE OF DENVER
Terra Zufelt - METRO STATE COLLEGE OF DENVER
2009/2010
Bryan Baker - METROPOLITAN STATE UNIVERSITY OF DENVER
Josh Baker - METROPOLITAN STATE UNIVERSITY OF DENVER
Jennifer Cresswell - COLORADO STATE UNIVERSITY
Lindsey Keller - COLORADO STATE UNIVERSITY
Amanda Limbeck - JOHNSON & WALES UNIVERSITY
Loren Litherland - JOHNSON & WALES UNIVERSITY
Elizabeth Morrissey - UNIVERSITY OF DENVER
Alanna O'Gara - METROPOLITAN STATE UNIVERSITY OF DENVER
Todd Reenan - UNIVERSITY OF DENVER
Josue Castanon - JOHNSON & WALES UNIVERSITY
Jason Curnalia - UNIVERSITY OF DENVER
John Donahue - UNIVERSITY OF DENVER
Ben Goldberg - UNIVERSITY OF DENVER
McKenna Hall - JOHNSON & WALES UNIVERSITY
Amanda Hoang - UNIVERSITY OF DENVER
Brittney Johnson - UNIVERSITY OF DENVER
Alyssa Keil - METROPOLITAN STATE UNIVERSITY OF DENVER
Sally Larm - JOHNSON & WALES UNIVERSITY
Michelle Loomer - UNIVERSITY OF DENVER
Brett Parmelee - METROPOLITAN STATE UNIVERSITY OF DENVER
Alison Sandlin - UNIVERSITY OF DENVER
Katelyn Schindler - JOHNSON & WALES UNIVERSITY
Rachel Seymour - UNIVERSITY OF DENVER
Breanna Sherer - METROPOLITAN STATE UNIVERSITY OF DENVER
Kari Smith - UNIVERSITY OF DENVER
Sabita Sullivan - METROPOLITAN STATE UNIVERSITY OF DENVER
Emily Zajicek - METROPOLITAN STATE UNIVERSITY OF DENVER
2008/2009
Jason Curnalia - JOHNSON AND WALES UNIVERSITY
Loren Litherland - JOHNSON AND WALES UNIVERSITY
Ashley Allen - JOHNSON AND WALES UNIVERSITY
Macy Pinkussohn - JOHNSON AND WALES UNIVERSITY
Rebecca Jaspers - METRO STATE COLLEGE OF DENVER
Johnathan Hibbert - METRO STATE COLLEGE OF DENVER
Kyle Horine - METRO STATE COLLEGE OF DENVER
Louise Amador - METRO STATE COLLEGE OF DENVER
Janet Milhoan - METRO STATE COLLEGE OF DENVER
Damien Gibbons - METRO STATE COLLEGE OF DENVER
Elle Soles - METRO STATE COLLEGE OF DENVER
Crystal Fulmer - METRO STATE COLLEGE OF DENVER
Mariclaire Parra - METRO STATE COLLEGE OF DENVER
Kiza Miller - UNIVERSITY OF DENVER
Brett Parmelee - UNIVERSITY OF DENVER
Antoine Perretta - UNIVERSITY OF DENVER
Rachel Goodman - UNIVERSITY OF DENVER
Alana O'Gara - UNIVERSITY OF DENVER
Lesia Wasylkevych - UNIVERSITY OF DENVER
Josue Castanon - UNIVERSITY OF DENVER
2007/2008
Lily Mockerman - JOHNSON AND WALES UNIVERSITY
Macy Pinkussohn - JOHNSON AND WALES UNIVERSITY
Addison Horine - METRO STATE COLLEGE OF DENVER
Heather Hurd - METRO STATE COLLEGE OF DENVER
Heather Sheridan - METRO STATE COLLEGE OF DENVER
James Webb - METRO STATE COLLEGE OF DENVER
Jennifer Cresswell - METRO STATE COLLEGE OF DENVER
Jennifer Stephens - METRO STATE COLLEGE OF DENVER
Rachel Goodman - METRO STATE COLLEGE OF DENVER
Susan Conder - METRO STATE COLLEGE OF DENVER
Alana O'Gara - UNIVERSITY OF DENVER
Antoine Perretta - UNIVERSITY OF DENVER
Ben Goldberg - UNIVERSITY OF DENVER
Brett Parmelee - UNIVERSITY OF DENVER
Brianna Borin - UNIVERSITY OF DENVER
Danielle McMillin - UNIVERSITY OF DENVER
Hannah Duckett - UNIVERSITY OF DENVER
Jennifer Collins - UNIVERSITY OF DENVER
Jennifer Tolman - UNIVERSITY OF DENVER
Kiza Miller - UNIVERSITY OF DENVER
Lesia Wasylkevych - UNIVERSITY OF DENVER
Tim Healy - UNIVERSITY OF DENVER
Vivian Zec - UNIVERSITY OF DENVER
2006/2007
Maureen Lynch - COLORADO STATE UNIVERSITY
Jocelyn Johnson - COLORADO STATE UNIVERSITY
Kristen Zwit - JOHNSON AND WALES UNIVERSITY
Laura Barnes - JOHNSON AND WALES UNIVERSITY
Macy Pinkussohn - JOHNSON AND WALES UNIVERSITY
Miranda Reeves - JOHNSON AND WALES UNIVERSITY
Brett Frizzell - METRO STATE COLLEGE OF DENVER
Catherine Lister - METRO STATE COLLEGE OF DENVER
Cindy Hanneman - METRO STATE COLLEGE OF DENVER
Erik Trujillo - METRO STATE COLLEGE OF DENVER
Huong Nguyen - METRO STATE COLLEGE OF DENVER
Serena Cowell - METRO STATE COLLEGE OF DENVER
Thomas Johnson - METRO STATE COLLEGE OF DENVER
Todd Friedman - METRO STATE COLLEGE OF DENVER
Brett Parmelee - UNIVERSITY OF DENVER
Brianna Borin - UNIVERSITY OF DENVER
Danielle McMillin - UNIVERSITY OF DENVER
Hannah Duckett - UNIVERSITY OF DENVER
Jacob Pinsof - UNIVERSITY OF DENVER
Jennifer Collins - UNIVERSITY OF DENVER
Rachel Goodman - UNIVERSITY OF DENVER
Suejin Yim - UNIVERSITY OF DENVER
Timothy Healy - UNIVERSITY OF DENVER
Vivian Zec - UNIVERSITY OF DENVER
Alanna O'Gara - UNIVERSITY OF DENVER
Jennifer Tolman - UNIVERSITY OF DENVER
2005/2006
Jerome Lee Rice - JOHNSON AND WALES UNIVERSITY
Jacob Young - METRO STATE COLLEGE OF DENVER
Carlos Montanez - METRO STATE COLLEGE OF DENVER
Tiffany Wilkerson - METRO STATE COLLEGE OF DENVER
Juan Suarez - METRO STATE COLLEGE OF DENVER
Susan Conder - METRO STATE COLLEGE OF DENVER
2004/2005
David Allen Jackson - JOHNSON AND WALES UNIVERSITY
Desiree Sandoval - JOHNSON AND WALES UNIVERSITY
Christina DeFiore - METRO STATE COLLEGE OF DENVER
Desiree Mondragon - METRO STATE COLLEGE OF DENVER
Erica Lynn Kountz - METRO STATE COLLEGE OF DENVER
TJ Sazama - METRO STATE COLLEGE OF DENVER
Brittany Lee Swa - METRO STATE COLLEGE OF DENVER
Ashley Lane Tompkins - METRO STATE COLLEGE OF DENVER
Nicole George - UNIVERSITY OF DENVER
Catherine Lynn Gelvin - UNIVERSITY OF NORTHERN COLORADO
2003/2004
Tracey Nilson - JOHNSON AND WALES UNIVERSITY
Amber Robinson - JOHNSON AND WALES UNIVERSITY
Jennifer Vaughn - METRO STATE COLLEGE OF DENVER
Richard Lista - METRO STATE COLLEGE OF DENVER
Anne O'Neill - METRO STATE COLLEGE OF DENVER
Ella Allen - UNIVERSITY OF DENVER
2002/2003
Tracey Nilson - JOHNSON AND WALES UNIVERSITY
Amber Robinson - JOHNSON AND WALES UNIVERSITY
Anna Saenz - METRO STATE COLLEGE OF DENVER
Bernadette O'Neill - METRO STATE COLLEGE OF DENVER
Ella Allen - UNIVERSITY OF DENVER
Tiffany Typher - UNIVERSITY OF NORTHERN COLORADO
2001/2002
Tracey Nilson - JOHNSON AND WALES UNIVERSITY
Karen Garcia - JOHNSON AND WALES UNIVERSITY
Kate Rafferty - METRO STATE COLLEGE OF DENVER
Nichole Maiers - UNIVERSITY OF DENVER
2000/2001
Laura Libby - METRO STATE COLLEGE OF DENVER
Kristy Hinderman - METRO STATE COLLEGE OF DENVER
M G Genauldi - METRO STATE COLLEGE OF DENVER
Nicole Pettijohn - UNIVERSITY OF DENVER
1999/2000
Julie Gacnik - METRO STATE COLLEGE OF DENVER