Breweries
We invite you to explore Denver's local beer culture and visit some of the other 100 brewpubs, breweries and tap rooms in the metro area. As always, please drink safely and responsibly with a designated driver. Get a taste of our local flavors by exploring our Denver Beer Trail! Find a list of our breweries below along with an interactive map to help you navigate your Denver brewery experience. #DenverBeerTrail
Interested in getting a behind-the-scenes experience? Check out our Denver Brewery Tours page.  
Downtown Denver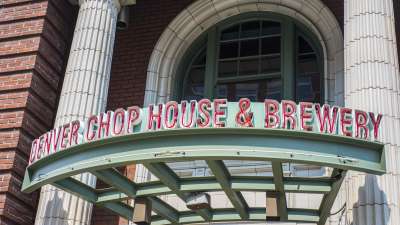 Denver ChopHouse's Kevin Marley has been brewing beer here for more than 20 years! He pairs high-end lagers and ales with an ever-changing menu of local chops, steaks and chef-driven entrées, creating a unique fine dining and brewery experience.
---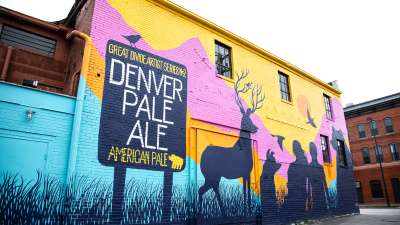 Established in 1994, the original Great Divide Brewery &Tap Room is located in the heart of downtown Denver. With 16 taps of seasonal, year-round and specialty brews, you can enjoy award-winning, hand-crafted beer straight from the source. Check out the brewhouse, chat with our friendly staff at the bar, or enjoy the Denver sunshine on the patio. Visit website for hours and tour times.
---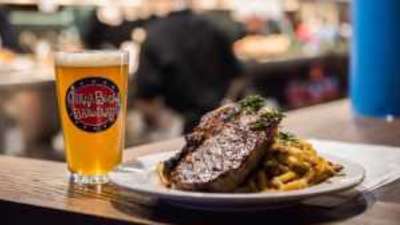 Oskar Blues Grill & Brew
Oskar Blues LoDo is full of good beer, good food and great people. Come out and celebrate!
— 1624 MARKET ST., DENVER
---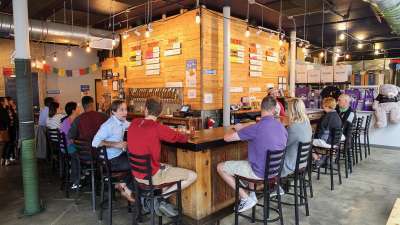 Jagged Mountain Craft Brewery — the closest taproom to the Colorado Convention Center — offers a fine selection of traditional ales, while pushing the boundaries on what craft beer enthusiasts think is possible in specialty craft beer.
---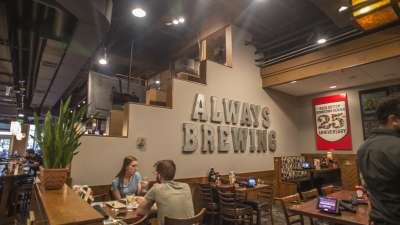 Rock Bottom serves native suds that are tank-to-table fresh, with a menu designed to complement their flavors. Easy to find, easy to enjoy. Always brewing. (Other locations at 9627 E. County Line Rd., Centennial)
---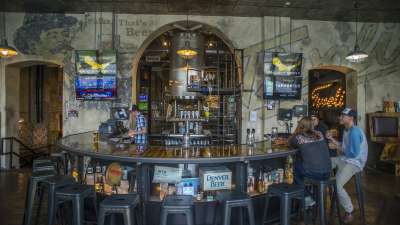 Tivoli is Colorado's oldest, most historic brewery. It originally opened in 1859 and supplied beer to the gold rush pioneers. Situated in the heart of downtown Denver's Auraria Campus, it's easily accessible via the Platte River and Cherry Creek trails. Tivoli has incorporated Bad Daddy's Burger Bar to their Tap Room, come enjoy Denver's historic beer with some juicy burgers.
---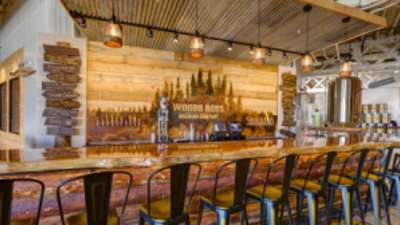 Woods Boss Brewing Company has transformed an early 1900s brick building into a beautiful brewery and taproom. They have 24 taps with 20 craft beers brewed in-house and a gluten-free option as well as root beer and kombucha.
---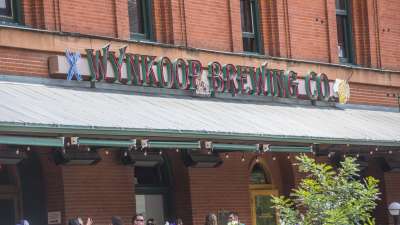 Wynkoop is a Denver institution, known for innovative brewers who are blazing the trail on novel brewing techniques and flavors. From experimenting with foeders and a variety of barrel-aging techniques to starting a program, these brewers are always looking to push the boundaries on traditional beers. Known as the brewery that brewed a neighborhood, Wynkoop helped spur the revitalization of the Lower Downtown (LoDo) district.
---
RiNo, Five Points and East Denver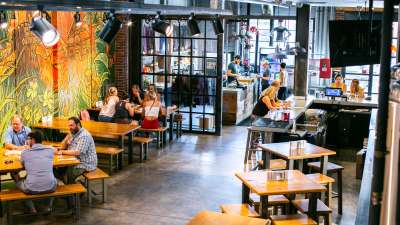 Experience 10 Barrel's large brew pub, featuring a 20-barrel brewing system, 24 freshly brewed beers on tap and fermenting from a sunken deck in the middle of the action. Throw in a rooftop patio, made-from-scratch pub grub and an open layout with views into the brew area and kitchen and you've got your new favorite hangout in RiNo!
---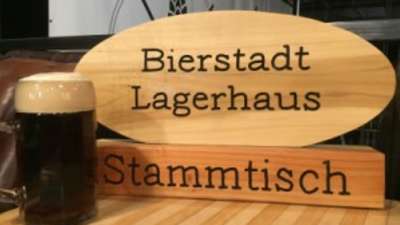 Bierstadt Lagerhaus is a lager-only brewery focused on traditional techniques and German-style lagers. No flair, no twist, just clean lager beer.
---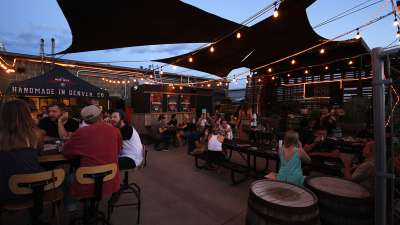 Black Shirt is a small but mighty independent craft brewery, artisan pizza kitchen and live music venue located in the northern reaches of RiNo. They open at 11 a.m., seven days a week, with two dog-friendly patios and a full menu that includes spent grain pizza, appetizers and salads.
---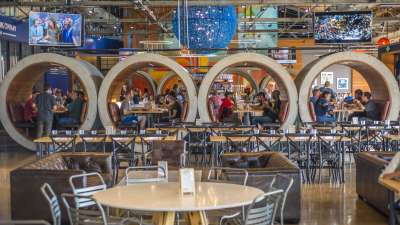 Blue Moon's River North Art District (RiNo) location is an opportunity to share its ongoing creativity and innovative brewing. Try unique beers only available at this location and enjoy a bite from the globally inspired, locally sourced food menu.
---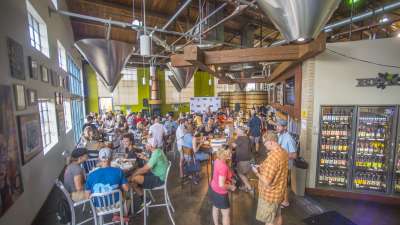 Epic's 25 rotating taps feature go-to favorites along with unique sours and taproom exclusives. Enjoy the bright, spacious taproom and sunny patio in Denver's River North Art District (RiNo). Epic has something for everyone!
---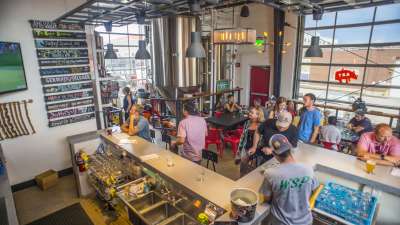 Mockery Brewing
For beer drinkers looking for creative and delicious brews, Mockery is the innovative producer of damn good beers that defy the rules in all the right places. They're out to create the kind of beers that spark conversations and defy conventions.
— 3501 DELGANY ST., DENVER
---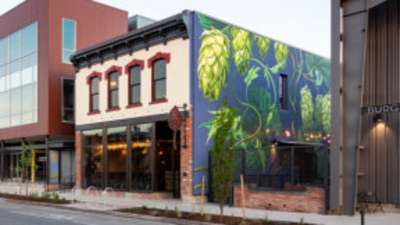 The Odell RiNo Brewhouse & Taproom features 16 taps and a 10-barrel pilot brewhouse. Of the 16 handles, a handful are tried and true Odell classics while the remaining are dedicated to experimental releases brewed on the pilot system, available only at the RiNo location. The two-story building was originally built in 1917. With original brick and countertops made from reclaimed floorboards, the space preserves its historical beauty with modern accents. Guests can order from two bars, enjoy an outdoor patio with two fire pits, a partially-covered rooftop, and a live music and performance space. Visit our website for a complete tap list and more information.
---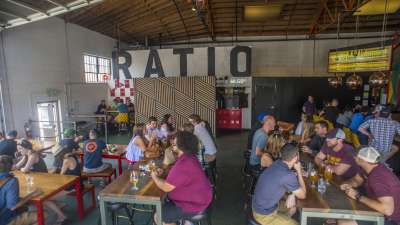 Ratio focuses on meticulously crafted beer. The brewery's portfolio includes a wide variety of traditional styles with a modern twist. With deep roots in the punk rock music scene, Ratio's co-founders sought to translate the industry's sense of community, DIY spirit and strong musical influences via the beer and taproom experience.
---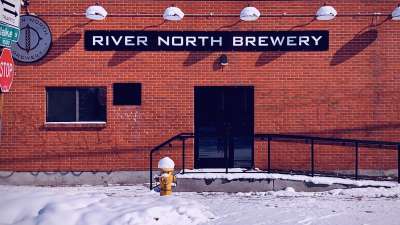 River North Brewery, the neighborhood's oldest brewery, offers 12 beers brewed onsite such as pilsners, IPA's, and imperial and barrel-aged big beers. There's something for every craft beer enthusiast. Enjoy Colorado's sunny days on the dog-friendly patio.
---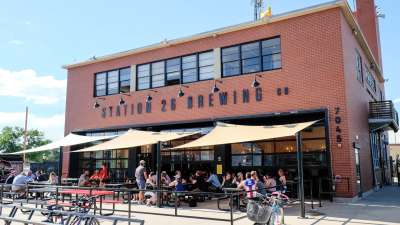 Station 26 Brewing Co.
Station 26 brews handcrafted beers in a 1960 fire station in Denver's Park Hill neighborhood. Come for the beer, stay for the food trucks and frequent community events, including yoga classes and monthly bluegrass brunches.
— 7045 E. 38TH AVE., DENVER
---
Highlands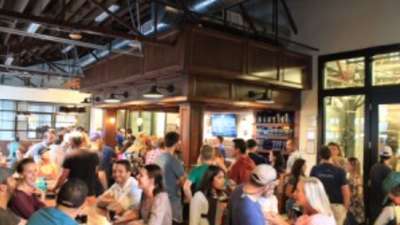 Founded in 2015, Call to Arms is located in the Berkeley neighborhood of northwest Denver. Blending tradition with innovation, the brewery is a gathering place passionately committed to quality, community and camaraderie.
---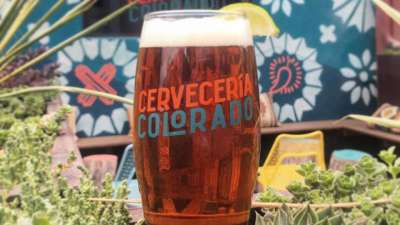 A sister brewery to Denver Beer Co., Cerveceria Colorado's mission is to highlight the culture, flavors and traditions of Mexico through craft beer. Cerveceria Colorado believes beer is inclusive, collaborative and celebratory.
---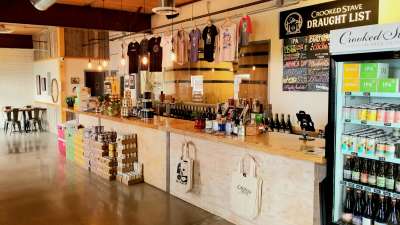 Crooked Stave is the culmination of brewmaster Chad Yakobson's master's research, "The Brettanomyces Project." Crooked Stave's progressive approach to brewing blends science and art through creativity and passion. The resulting creations are beers of extraordinary complexity.
---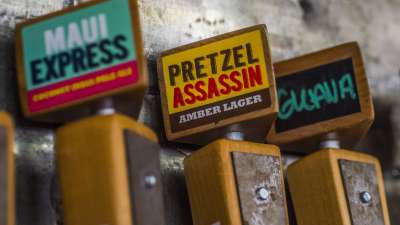 Home to one of the largest outdoor patios in the city, Denver Beer Co. has established itself as a top spot to enjoy a craft beer during one of Denver's 300 days of sunshine. Using 100 percent solar power, traditional methods and innovative spirit, the brewery creates award-winning craft beer that is approachable, fun and delicious and consistently wins awards to prove it.
---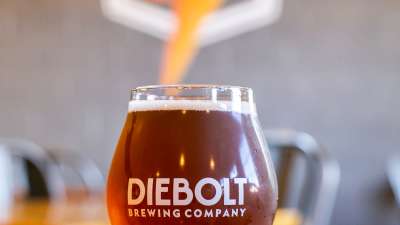 Diebolt Brewing is a family-owned neighborhood microbrewery in Sunnyside with a heritage of making beer. French ancestry influences many of their beer styles, but it's a reckless abandon for pursuing their passion that makes Diebolt unique.
---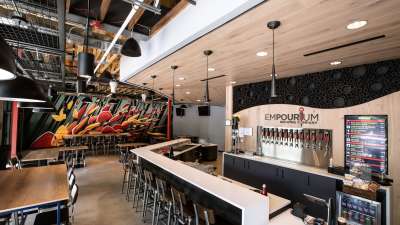 Empourium's goal has always been to understand what it is that people are seeking in a beer. They are bold and creative, and constantly challenging the status quo by blending traditional styles with modern techniques. They use their extensive experience within the craft beer industry to push the boundaries of flavor and aroma and ultimately deliver extraordinary products. An unwavering commitment to quality, consistency, and obsession over the small details not only ensures that each sip is perfect, but every time you visit that tap room you can confidently try something new from the ever-rotating tap list and be confident that what's in your glass will be exceptional. You may just find your new favorite beer!
---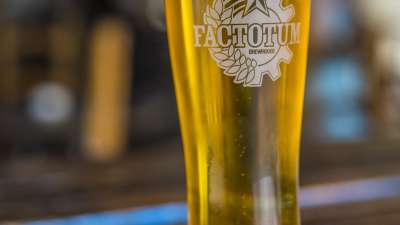 Factotum Brewhouse
Factotum's beers come to fruition through the ideas of the community, who then have the opportunity to guest brew alongside the head brewing team. This unique concept means the taplist is constantly changing, although they do have four flagships: a pre-Prohibition American Pilsner, an Imperial Kentucky Common, a Berliner Weisse and a Colorado-style IPA.
— 3845 LIPAN ST., DENVER
---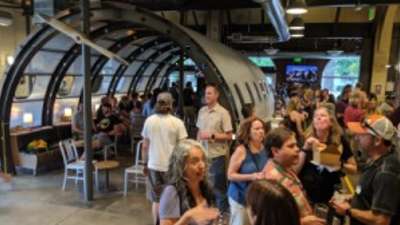 This aviation-themed establishment was launched by pilots and celebrates adventure without limits. With 10 to 15 beers on tap, there's something for everyone.
---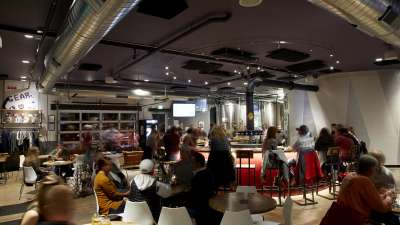 Little Machine
Denver's illest and realest brewery features two dog-friendly patios, local art and a social atmosphere. Little Machine specializes in vegan fruit beer, but there's something on tap for everyone. The brewery is the proud winner of a 2017 GABF® Gold Medal and 2016 and 2018 World Beer Cup Silver Awards.
— 2924 W. 20TH AVE., DENVER
---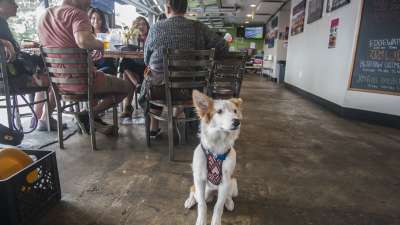 Situated across the street from the banks of beautiful Sloan's Lake in Edgewater, Joyride has tremendous views that pair with their stellar brews. Their brand new rooftop deck was recently declared the best patio in Denver by "5280 Magazine."
---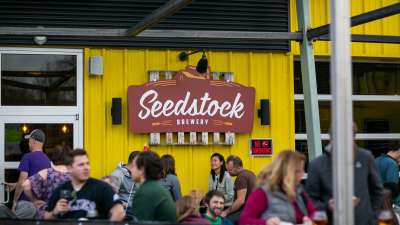 Seedstock Brewery
Seedstock has been brewing beer for five generations. They start with the same old-world, family recipes that have stood the test of time. Add a heartland work ethic and brewing ingenuity, and you get a recipe for something uniquely American.
— 3610 W. COLFAX AVE., DENVER
---
South Denver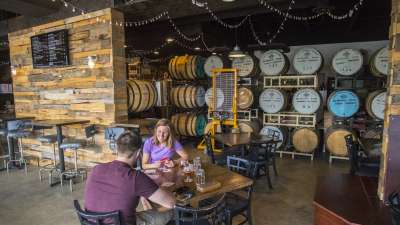 Baere Brewing Company
Baere hides in a strip mall on South Broadway in the eclectic Baker neighborhood. Walking into Baere transforms the feel of the 1970s retail center. The space is filled with barrels from Laws Whiskey House, and there are 16 beers on tap, ranging from Belgian farmhouse styles to hopforward IPAs to a wide variety of sour offerings on draft and in bottles.
— 320 BROADWAY ST., UNIT E, DENVER
---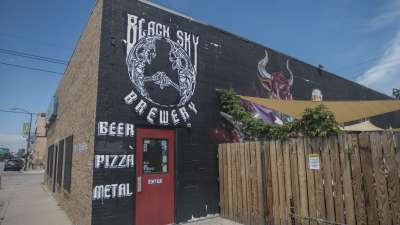 At Black Sky, heavy metal flows through the speakers. This Santa Fe Drive staple has 25 taps and barrel-aged beers, with crowlers, growlers and bombers available to take home. Hungry? New Haven-style pizza, calzones and grinders are served daily.
---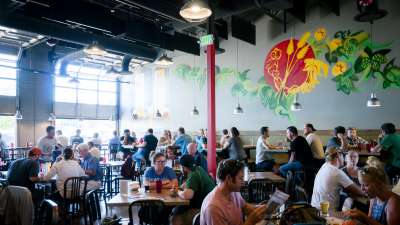 This bustingling taproom in southeast Denver has rotating food trucks and abundant parking. Known as a specialist in IPAs, Comrade Brewing is the 2019 Great American Beer Festival® Small Brewing Company of the Year, winning six GABF® medals since opening. Don't miss their back to back silver medal winning Fresh Hop Superpower IPA in Septembers
---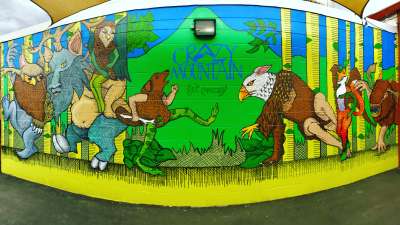 Crazy Mountain Brewing Company
Crazy Mountain brews crazy good beer for the passionate pursuers of life. Check out their Denver taproom and beer garden, drink up and live life to the fullest.
— 471 KALAMATH ST., DENVER
---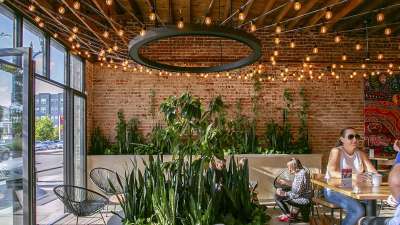 Dos Luces makes beers brewed from gluten-free ingredients, corn and aguamiel, rich in flavor and deep with history. Little known in the United States, Dos Luces explores the vast possibilities these truly American ingredients hold. Come follow the lights, come follow Dos Luces. Named "Westword's" Best of Denver 2019 Winner for Best New Brewery Taproom (Readers' Choice).
---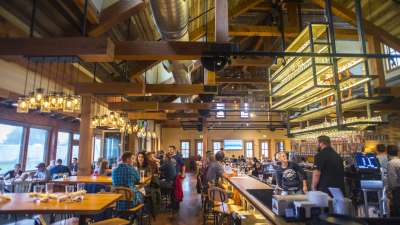 Sip on a cold brew at Breckenridge Brewery, located just off the Platte River Trail in Littleton. On the weekend, stay for a while and take in the views in the beer garden while enjoying a delicious meal at the Farm House Restaurant.
---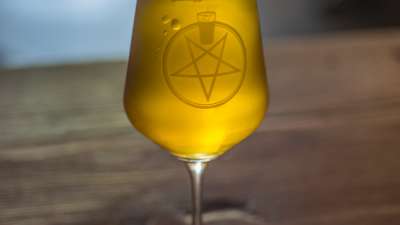 TRVE visitors are greeted with an iconic, long wooden table — perfect for socializing — and the sounds of heavy metal. Although metal plays all day and night, the brewery is set up to encourage great conversation.
---
Near Denver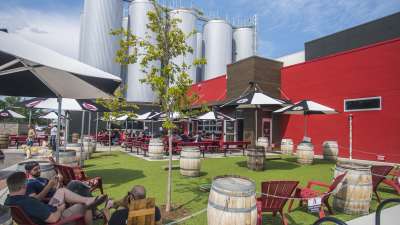 Founded in 1993, Avery is a nationally recognized brewery in Boulder. Visit Avery's tap room and restaurant for 30 beers on tap, a dog-friendly patio and a seasonally selected menu.
---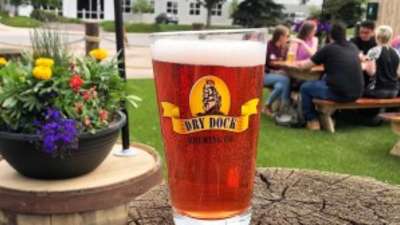 Home to 25 GABF medals, Small Brewery of the Year, and eight World Beer Cup awards, the taproom gives a nod to its nautical theme and is a great, intimate place to grab a beer. Step out into the indoor patio and enjoy the real brewery experience amidst the tanks that held the beer you're consuming! The taproom is family-friendly and dogs are welcome on the outside patio.
---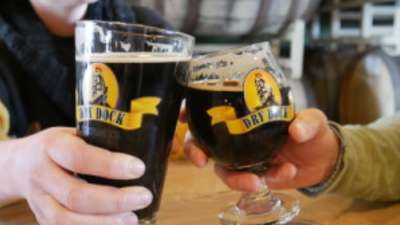 South Dock is Dry Dock's original location. Here, they brew some 1,500 barrels per year. The taproom serves 16 beers on draft and several non-beer options including Mysters Hard Seltzer. South Dock hosts weekly food trucks, live music, trivia and Small Batch releases, and offers indoor and outdoor seating. They are family-friendly and allow dogs on the outside patio.
---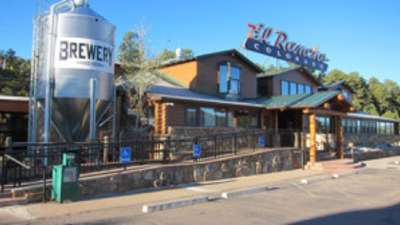 El Rancho Brewing Company
Perched at an elevation of 7,686 feet, the deck and main dining room at the historic El Rancho provide the perfect spot for a beer and a burger while enjoying a view of the Continental Divide.
— 29260 U.S. HWY. 40, EVERGREEN
---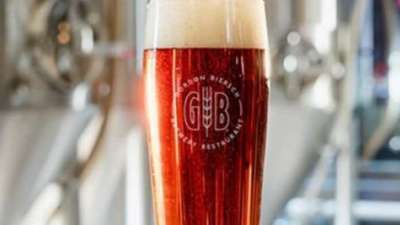 Gordon Biersch, founded over 25 years ago, is where German precision brewing meets American craft beer. Everything on the menu is prepared fresh-to-order by chefs, creating an elevated brewery restaurant menu crafted to pair perfectly with the locally brewed beers.
---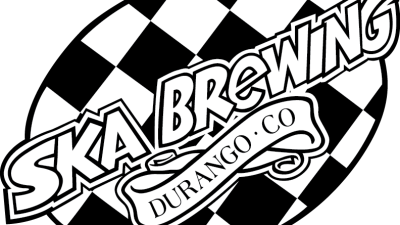 When it comes to bringing home the bacon, assuming that bacon is made of the world's best craft beer, nobody does it quite like Ska. From our flavor-packed flagship brews to our ridiculously refreshing seasonal libations, we've got the goods.
---