Breweries
We invite you to explore Denver's local beer culture and visit some of the other 100 brewpubs, breweries and tap rooms in the metro area. As always, please drink safely and responsibly with a designated driver. Get a taste of our local flavors by exploring our Denver Beer Trail! Find a list of our breweries below along with an interactive map to help you navigate your Denver brewery experience. #DenverBeerTrail
Interested in getting a behind-the-scenes experience? Check out our Denver Brewery Tours page.  
Downtown Denver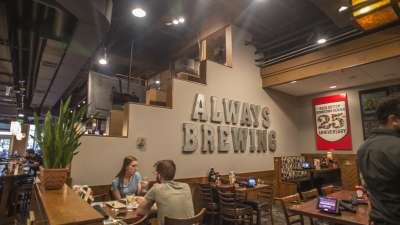 Rock Bottom serves native suds that are tank-to-table fresh, with a menu designed to complement their flavors. Easy to find, easy to enjoy. Always brewing. (Other locations: 10633 Westminster Blvd., Westminster; 9627 E. County Line Rd., Centennial)
---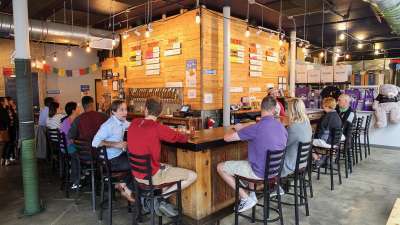 Jagged Mountain stays true to its theme by exploring new styles and ingredients, rejecting standard styles and offering a varied selection of craft beer. With some crafts topping out at an impressive 17.5% ABV, an adventurous spirit is required.
---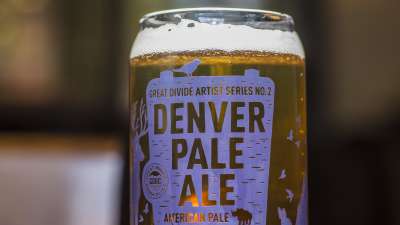 Great Divide's flavorful beers represent a lifestyle that is uniquely Coloradan. The taproom has outdoor seating filled with locals and tourists alike, and Denver's best food trucks are often parked street-side, should you want a bite with your brew.
---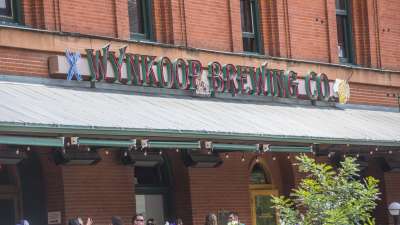 Wynkoop is a Denver institution, known for innovative brewers who will put just about anything in their beer, including Rocky Mountain oysters, gummy bears and green chilies. It's known as the brewery that brewed a neighborhood, because Wynkoop helped spur the revitalization of Lower Downtown (LoDo).
---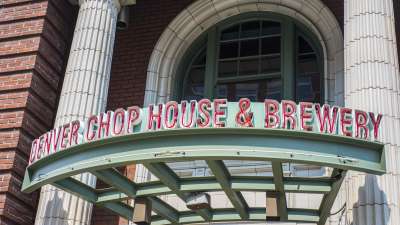 The Denver ChopHouse's Kevin Marley has been brewing beer there for 23 years! He pairs high-end lagers and ales with an ever-changing menu of local chops, steaks and chef-driven entrees, creating a unique fine dining and brewery experience.
---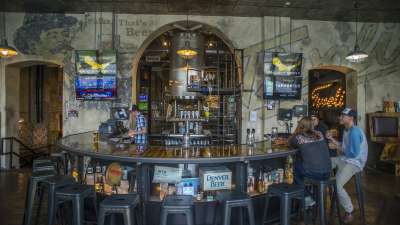 Tivoli is Colorado's oldest, most historic brewery. It originally opened in 1859 and supplied beer to the gold rush pioneers. Situated in the heart of downtown Denver's Auraria Campus, it's easily accessible via the Platte River and Cherry Creek trails.
---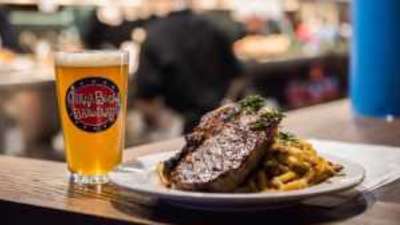 A few things that will always go together at Oskar Blues: craft beer, live music and great food like wood-fired, hand-pattied sirloin burgers, juicy slow-smoked meats, southern fare and an oyster bar when you walk in.
---
RiNo, Five Points and East Denver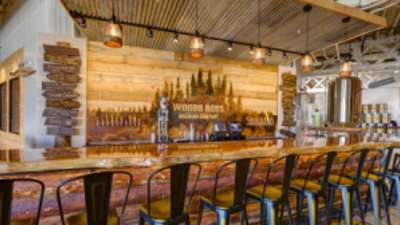 Woods Boss Brewing Company has transformed an early 1900s brick building into a beautiful brewery and taproom. They have 24 taps with 20 craft beers brewed in-house and a gluten-free option as well as root beer and kombucha.
---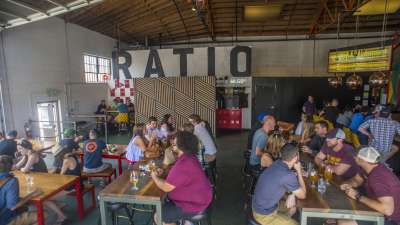 Ratio, located in the heart of the River North Art District (RiNo), focuses on meticulously crafted beer. The brewery's portfolio includes a wide variety of traditional styles with a modern twist. With deep roots in the punk rock music scene, Ratio's co-founders sought to translate the industry's sense of community, DIY spirit and strong musical influences via the beer and taproom experience.
---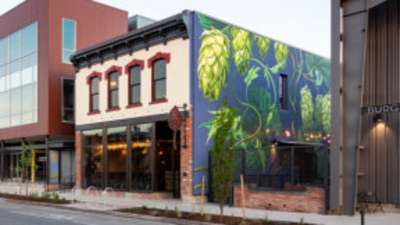 Odell features 16 taps and a 10-barrel pilot brewhouse. The two-story building was originally built in 1917. With original brick and countertops made from reclaimed floorboards, the space preserves its historical beauty with modern accents. Guests can order from two bars and enjoy an outdoor patio with two fire pits.
---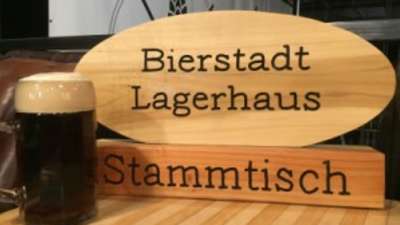 Bierstadt makes lagers that are true to German tradition. Its flagship beer is a Slow Pour Pils but they also make dark beers like Dunkel. Bring your friends and enjoy a variety of sandwiches, appetizers, and macaroni and cheeses
---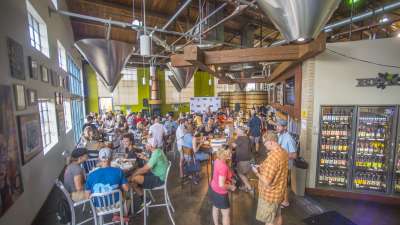 Epic's 25 rotating taps feature go-to favorites along with unique sours and taproom exclusives. Enjoy the bright, spacious taproom and sunny patio in Denver's River North Art District (RiNo). Epic has something for everyone!
---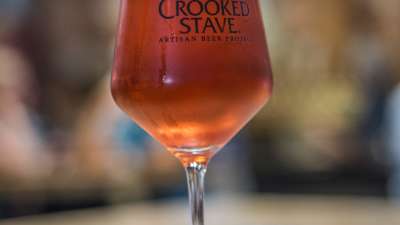 Crooked Stave is the culmination of brewmaster Chad Yakobson's master's research on sour beers, "The Brettanomyces" Project. Crooked Stave's progressive approach to brewing blends science and art through creativity and passion. The resulting creations are sour beers of extraordinary complexity.
---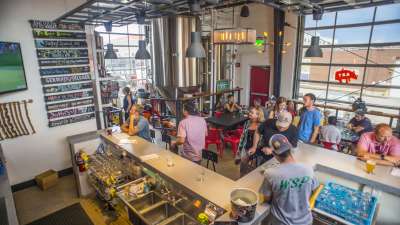 For beer drinkers looking for creative and delicious brews, Mockery is the innovative producer of damn good beers that break the rules in all the right places. They're out to create the kind of beers that spark conversations and inspire breaking conventions.
---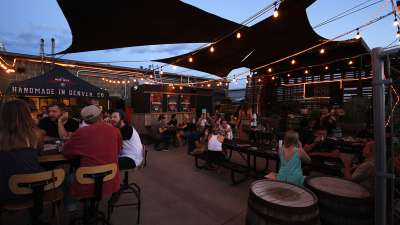 Black Shirt is a red ale-focused craft brewery, pizza kitchen and live music venue in the River North Art District (RiNo). It's open seven days a week at 11 a.m. and is just steps from the 38th & Blake rail station.
---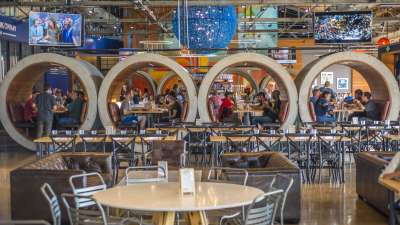 Blue Moon's River North Art District (RiNo) location is an opportunity to share its ongoing creativity and innovative brewing. Try unique beers only available at this location and enjoy a bite from the globally inspired, locally sourced food menu.
---
Thirsty Monk opened its 12-barrel brewery in Denver's Uptown-City Park West neighborhood in 2017. Take a seat in their comfortable taproom, or out on the patio, and enjoy the tap list of award-winning Belgian Rooted Modern Ales, along with expertly paired food flights.
---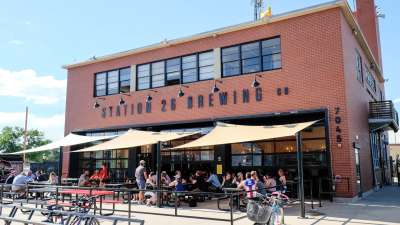 Station 26 Brewing Co. brews handcrafted beers in a 1960 fire station in Denver's Park Hill neighborhood. The brewery is the ideal first stop for travelers coming from Denver International Airport.
---
Highlands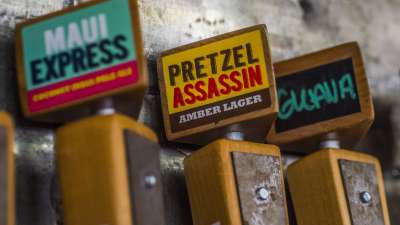 Home to one of the largest outdoor patios in the city, Denver Beer Co. has established itself as a top spot to enjoy a craft beer during one of Denver's 300 days of sunshine.
---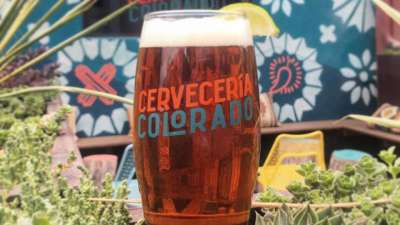 A sister brewery to Denver Beer Co., Cerveceria Colorado was founded in 2018 to highlight the culture, flavors and traditions of Mexico through craft beer. They believe beer is inclusive, collaborative and celebratory. They seek to honor the traditions, cuisine and culture of Mexico by utilizing traditional Mexican ingredients, flavors and processes to create innovative styles of beer.
---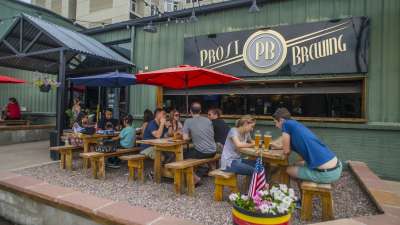 Prost combines the best parts of a Bavarian-style biergarten outside with a traditional bier hall layout inside, giving you the feel of an afternoon or evening spent in Munich. The signature copper brewing equipment was shipped from Germany, and the commitment to brewing authentic German-style bier holds true in their Colorado brews.
---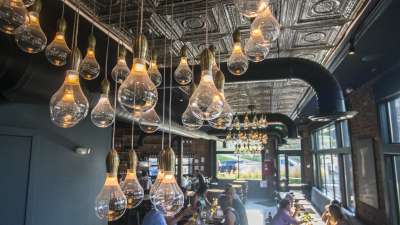 Briar Common Brewery + Eatery
Briar Common is a family-owned gastro-brewery, brewing both classic and contemporary beer styles complemented by a creative comfort-food menu. You can enjoy weekend brunch, happy hour or daily dinner on the beautiful rooftop patio.
— 2298 CLAY ST., DENVER
---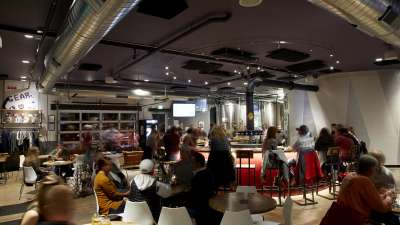 Little Machine is an award-winning tasting room brewery. Their brewing system, from mill to serving tanks, was built right here in Colorado. They use it to brew classic styles, seasonal pairings and special projects.
---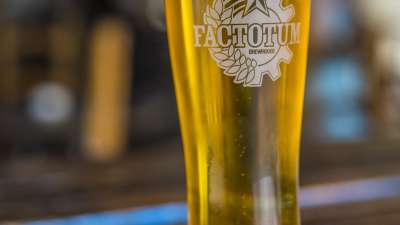 Factotum's beers come to fruition through the ideas of community members, who then have the opportunity to guest brew alongside their brewery team. This unique concept means the tap menu is constantly rotating, although they always have their flagship American pilsner in the lineup.
---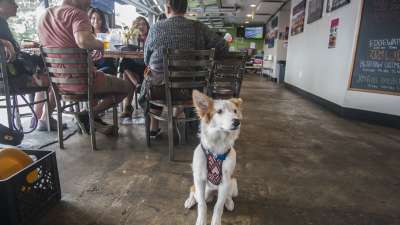 Situated across the street from the banks of beautiful Sloan's Lake in Edgewater, Joyride has tremendous views that pair with their stellar brews. You'll find there's something for everyone at Joyride's dog-friendly taproom.
---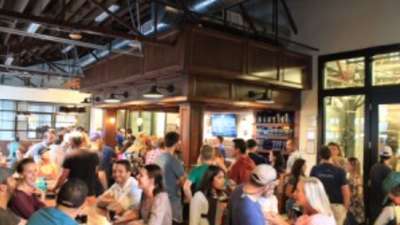 Founded in 2015, Call to Arms is an award-winning brewery, located in the Berkeley neighborhood. Blending tradition with innovation, the brewery is a gathering place, passionately committed to quality, community and camaraderie.
---
South Denver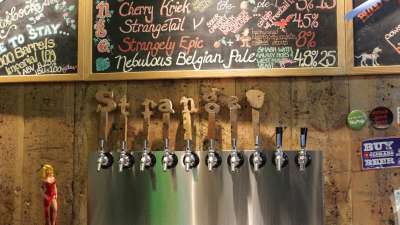 Strange Craft was the first small taproom brewery to open in Denver. With an inviting bar made of reclaimed wood, a spacious outdoor seating area with yard games, rotating food trucks, live music on Saturdays and 12 taps of award-winning beers, there's plenty to enjoy.
---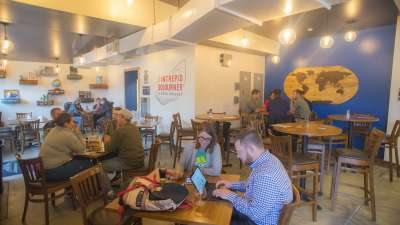 Inspired by an archaeologist's adventures, Intrepid Sojourner pushes the boundaries of beer's taste with its ever-changing lineup of travel-influenced brews, complemented by non-alcoholic coffee, kombucha and root beer to round out its 20 taps.
---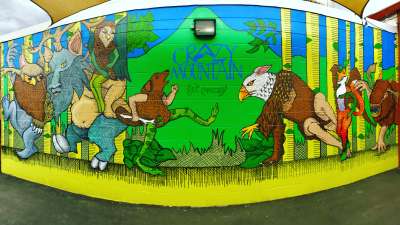 Crazy Mountain brews crazy good beer for the passionate pursuers of life. Check out their Denver taproom and beer garden, drink up and live life to the fullest.
---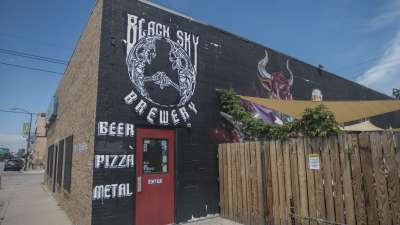 At Black Sky, heavy metal flows through the speakers. This Santa Fe Drive staple has 25 taps and barrel-aged beers, with crowlers, growlers and bombers available to take home. Hungry? New Haven-style pizza, calzones and grinders are served daily.
---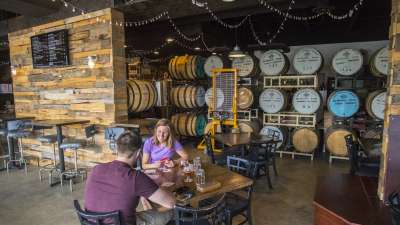 Baere hides between a laundromat and nail salon in a strip mall on South Broadway in the eclectic Baker neighborhood. Walking into Baere transforms the feel of the 1970's retail center. The space is filled with barrels from Laws Whiskey House, and there are 15 beers on tap, ranging from Belgian farmhouse styles to hop-forward IPAs to a wide variety of sour offerings on draft and in bottles.
---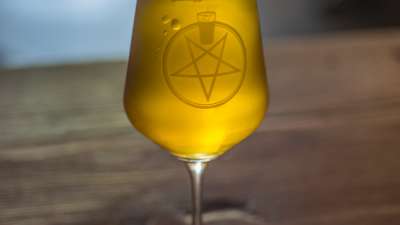 TRVE visitors are greeted with an iconic, long wooden table — perfect for socializing — and the sounds of heavy metal. Although metal plays all day and night, the brewery is set up to encourage great conversation.
---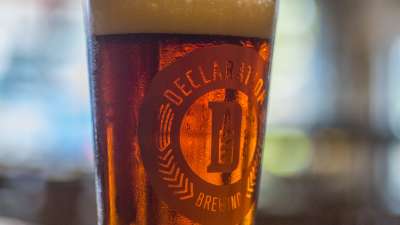 Named Denver's "Best Brewery Taproom Patio" by Westword in 2017, Declaration features 40 unique taps, daily food trucks and a spacious patio for fun and entertainment. The brewery houses a robust yeast library, and their beer scientists create a wide variety of ales, lagers, sours and aged beers to suit every taste!
---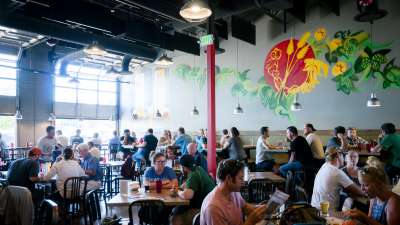 The name comes from the camaraderie that the craft brewing industry is known for. This family-owned-and-operated brewery uses only American-made brewing equipment and has multiple beer medals to its name.
---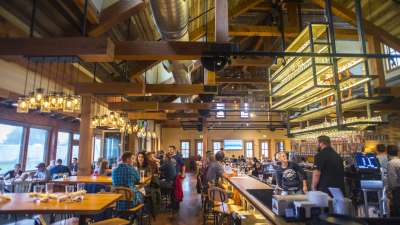 Enjoy great beer and a fresh, locally inspired menu seven days a week at the Farm House. On the weekends during warmer months, relax in the beer garden with picnic tables, lawn games and frequent live music!
---
Near Denver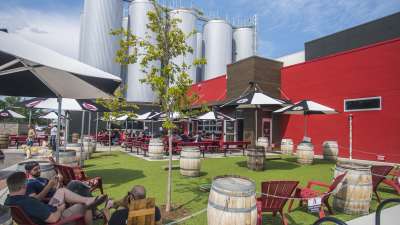 Avery is a family-owned brewery in north Boulder, about 45 minutes from downtown Denver. Year-round beers include White Rascal Belgian-Style White Ale, The Maharaja Imperial IPA and Tweak Stout.
---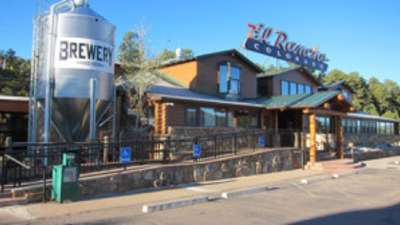 Perched at an elevation of 7,686 feet, the deck and main dining room at the historic El Rancho provide the perfect spot for a beer and a burger while enjoying a view of the Continental Divide.
---