Denver's Phamaly Theatre Company has persevered and triumphed like its cast of performers. Its mission for nearly three decades has been to produce extraordinary theater and transform both the lives of actors with disabilities on the stage and people in the audience. 
Phamaly (pronounced "family") is the brainchild of five graduates of the former Charles Boettcher School who were disenchanted with the lack of performing opportunities for theater makers with disabilities. Since its first season in 1989, the company has built its reputation by impacting how people see the world and interact with others. Today, Phamaly presents a full season of performances, which has included a statewide children's tour, as well as educational programs such as recent classes about adaptive puppetry for adults and kids.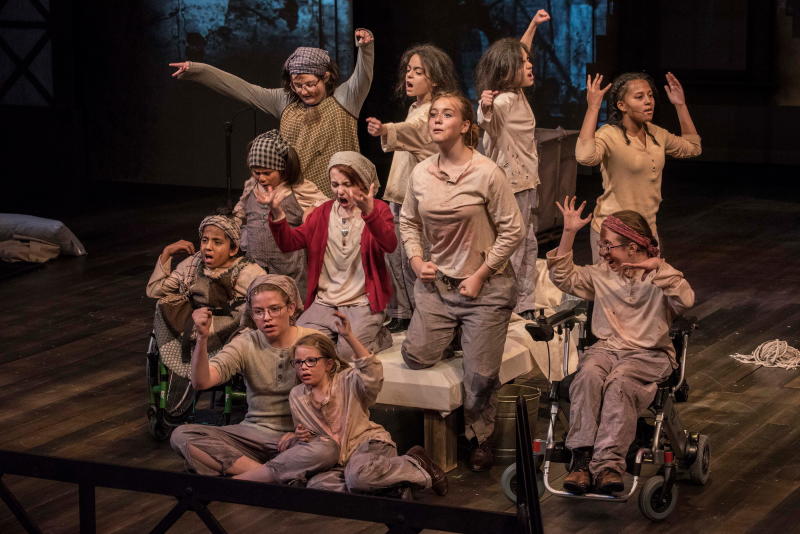 The award-winning theater company is the only organization in Colorado that presents professional plays and musicals cast entirely with performers who have physical, cognitive, emotional or developmental disabilities and is among an elite few in the United States. Phamaly's creative team specializes in embracing each performer's challenges and adapting parts to align them with an individual's skills and talents. 
Staff member Regan Linton is the only artistic director leading a major U.S. theater company from a wheelchair and strives and ensures that Phamaly delivers one-of-a-kind productions that are authentic and real. Growing up in Denver and playing soccer and softball at East High School, she also studied theater prior to a 2002 car accident her junior year in college that left her permanently paralyzed. Through Phamaly, Linton returned to performing while working on a master's degree in social work at the University of Denver and summoned the courage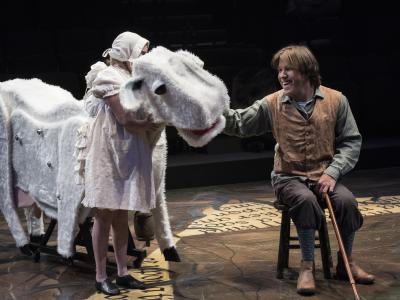 to return to the stage post-injury. 
The theater company, led by Managing Director Sasha Hutchings, utilizes a variety of performance venues across the Denver metro area and is known for reinventing established stories to create some of the most entertaining and moving experiences available to Denver audiences. 
In early 2018, Phamaly and Craig Hospital announced a three-year community partnership to raise awareness in thinking about diversity, inclusion and disability through the lens of professional theater. The sponsorship included support of Phamaly's 2018 season, which featured "Romeo and Juliet" at The Dairy Arts Center in April, "Into the Woods" at the Space Theatre in July, and "Harvey", running from Oct. 18–Nov. 11, 2018, at the Olin Hotel Apartments. "Harvey" is a community collaboration between Phamaly and Senior Housing Options. 
Craig Hospital is a world-renowned center for rehabilitation and research for people with spinal cord and brain injuries. The partnership also is aimed at helping enhance the lives of current and former Craig patients, families, caregivers and staff by providing social outings and providing theater-related programs that focus on adaptation and creation. 
Productions in 2016 and 2017 also have featured many memorable stage moments during presentations of "VOX – Under Construction," "Pygmalion," "A Midsummer Night's Dream," "Annie," "James and the Giant Peach" and "Tiny Tim's Christmas Carol." In 2015, Phamaly had the opportunity to present "The Fantasticks" in Osaka, Japan. 
Accessibility for audience members also is a priority. To ensure that individuals of all abilities have the opportunity to experience theater, Phamaly provides wheelchair-accessible seating, captioning, performances that are sensory friendly and sign language interpreted, sensory guides, Braille programs, audio descriptions, and listening assistance systems.
For more information about attending or being part of Phamaly's productions, call 303-365-0005.
At a Glance – Phamaly Theatre Company
Mission
Inspire people to re-envision disability through professional theater.
Vision
Provide individuals with disabilities the opportunity to participate in all aspects of high quality performing arts.
Core Values
Artistic excellence, empowerment, awareness, inclusion.