Play in the mountains, stay in the city! That's the tagline for Basecamp Denver, a compilation of our best outdoor content so that you can do just that. We've posted a series of videos to inspire your next expedition.
In this first of three videos, Denver native and iconic fly angler Maddie Brenneman meets up with the Williams family, who are in town to enjoy the city's award-winning culinary scene. But they also want to experience some fun in the nearby mountains.
The Williamses book the Crawford Hotel for their Denver stay, which is located in downtown's iconic Denver Union Station, a 1914 Beaux-Arts train station that has been transformed into a modern transportation hub, as well as a local destination for boutique shopping and some of the city's best dining.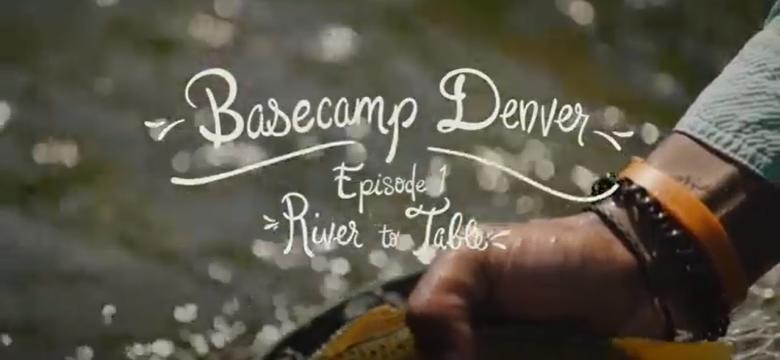 Join Maddie Brenneman, a Denver native and iconic fly angler, as she takes a family of first-timers to Lincoln Hills Fly Fishing Club followed by a visit to Stoic & Genuine restaurant in Denver.
From Union Station, Maddie and the Williamses head west! Just one hour later, they arrive at the stunning Lincoln Hills Fly Fishing Club. Established in the 1920s as a safe and welcoming resort for Black Americans, Lincoln Hills owns a significant and storied piece of Colorado history. Jazz greats, including Duke Ellington, Lena Horne and Count Basie, would travel by train to perform at the private club that was once an integral part of a getaway to Lincoln Hills. Today, the resort boasts more than two miles of private riverfront and offers both long-term memberships and day passes. Experienced and hands-on guides ensure an educational and satisfying fishing experience, whether you're a skilled angler or a complete novice, just like the Williams family.
After a day well-spent learning to tie flies and casting lines into the sun-speckled South Boulder Creek, mom Monica emerges as the family's fishing champion. Ready to celebrate, the group packs away their waders and heads back downtown for dinner.
Back at Union Station, the family freshens up at the Crawford, then strolls through the Great Hall to Stoic & Genuine, where James Beard Award-winning chef Jen Jasinski is waiting. After settling in with some craft cocktails, local beers, and house-made sodas, Maddie and the Williamses are treated to a demonstration of Chef Jen's favorite way to cook and serve an Alamosa bass. While she artfully prepares her locally sourced ingredients, Chef Jen explains Stoic & Genuine's dedication to serving only sustainable fish, as well as the myth of coastal superiority – it might surprise you that Denver can have fresher seafood than Los Angeles or New York! As a mouthwatering dessert arrives to finish off the meal, the Basecamp adventurers toast to new friends, new experiences and a wonderful day in The Mile High City.
Feeling inspired to plan your own Basecamp expedition? There's never been a better time to opt outside while still enjoying the best urban experiences Denver has to offer. Find activity ideas, day trip itineraries, hotel deals and more at Basecamp Denver. To learn more about fishing, check out our Fly-Fishing Near Denver page.