The hotel business is booming in Denver. The downtown area is home to 11,000 rooms within short walking distance of the Colorado Convention Center and more than 50,000 first-class hotel rooms in the greater metro area. Here's a rundown of new hotels that will open in 2018 and beyond. 
Download Hotel Updates [PDF]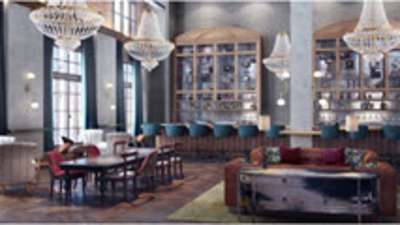 The Ramble Hotel
Independently owned hotel with 50 guestrooms, flexible meeting space, theater, outdoor courtyard and a lobby bar called Death & Co. Denver. The bar marks the first outpost outside of its original location in New York's East Village.
— Opened April 2018 | 1280 25th Street
---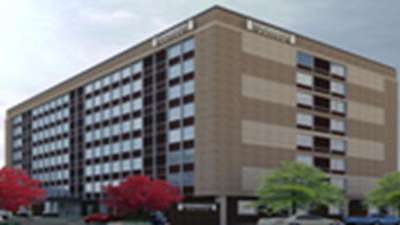 Staybridge Suites Denver Downtown
An 111-room extended-stay hotel in the refurbished Tremont Place Complex. The hotel features an indoor pool and hot tub, 24-hour fitness center and complimentary breakfast.
— Opened June 2018 | 333 W. Colfax Ave.
---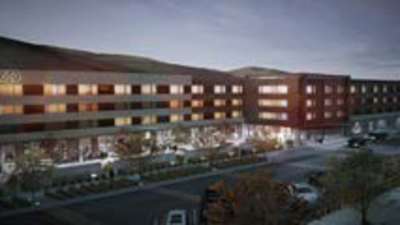 Origin Red Rocks
Offering 123 rooms, this boutique full-service hotel includes a restaurant, bar, event space and shuttle service to and from Red Rocks Park & Amphitheatre.
— Opened August 2018 | 18485 West Colfax Avenue, Golden
---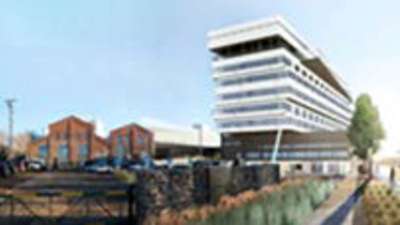 THE SOURCE HOTEL + MARKET HALL
The first hotel in the River North Art District (RiNo), this 100-room hotel is owned by the same group behind the St. Julien Hotel in Boulder, with rooms characterized by natural light, fresh air, and views of the Colorado mountains and downtown Denver skyline. The building features a second 25,000-square-foot market hall on the first floor and a rooftop deck with a pool and beer garden.
— Opened September 2018 | 3350 Brighton Boulevard
---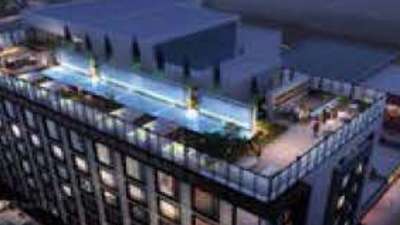 The Jacquard Hotel
This hotel features 201 rooms and 6,900 square feet of meeting space with a rooftop bar and pool.
— Opened October 2018 | 222 Milwaukee Street
---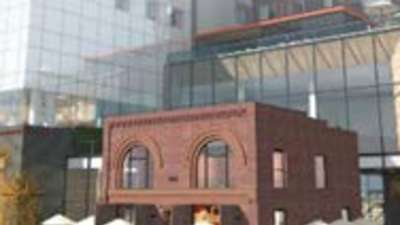 HILTON GARDEN INN UNION STATION
This 233-room hotel will feature 9,000 square feet of flexible indoor and outdoor event space, an indoor pool and fitness room, two levels of underground parking and a location in the heart of LoDo by Union Station, Coors Field, restaurants, shopping, bike trails and more.
— Opening February 2019 | 1999 Chestnut Place
---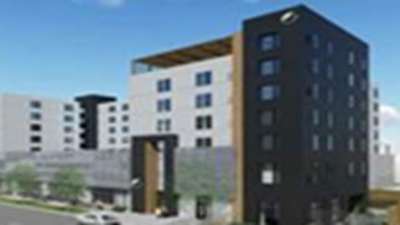 Element Hotel, by Marriott
Offering 157 studio, one-bedroom and two-bedroom guest rooms with full kitchenettes as well as a restaurant and bar.
— Opening Spring 2019 | 13th Avenue & Elati Street
---
Ballpark Hotel, Intercontinental Hotels Group
A 150-room, eight-story hotel.
— Opening Date TBD | 2250 Blake Street
---
DOWNTOWN HOTEL, STONEBRIDGE COMPANIES
A 200-room, seven-story hotel.
— Opening date TBD | 17th & Blake
---
Home2 Suites and Tru Hotels by Hilton, Stonebridge Companies
Dual‐branded 382‐room, 21‐story hotel.
— Opening Date TBD | 15th & Stout
---
Ace Hotel, GFI Development Co.
— Opening Date TBD | 19th Avenue, between Grant & Logan
---
THE ROSSONIAN
The Rossonian will be renovated into a 41-room boutique hotel, complemented by a basement jazz club and ground-floor restaurant and lounge. The eatery/bar/venue will be named Chauncey's for Denver basketball legend and project partner Chauncey Billups. There will be a major physical change to the outside of the hotel, which has been on the National Register of Historic Places since 1995. The developer will add a fourth floor, housing seven rooms and balconies on top of the existing three-story building.
— Opening date TBD | 26th & Welton
---