There's no shortage of great coffee spots in The Mile High City. But there's only one that serves up the good stuff out of a vintage Airstream trailer.
Kachina Southwestern Grill's Airstream is already a popular fixture in the Dairy Block, a new downtown micro-district that opened this spring along Wazee and Blake between 18th and 19th streets in Denver's Lower Downtown (LoDo) neighborhood. Just one block from Denver Union Station, the location was once home to the historic Windsor Dairy, but it's recently been redeveloped into a multi-use site with restaurants, bars, retail shops, office and event space, and The Maven, an independent, 172-room boutique hotel.
The entire building is also a showcase for Colorado art, with more than 700 pieces created by artists from Denver and the Front Range. One of the most striking is a giant human hand made from reclaimed wood that hangs from the ceiling in the lobby.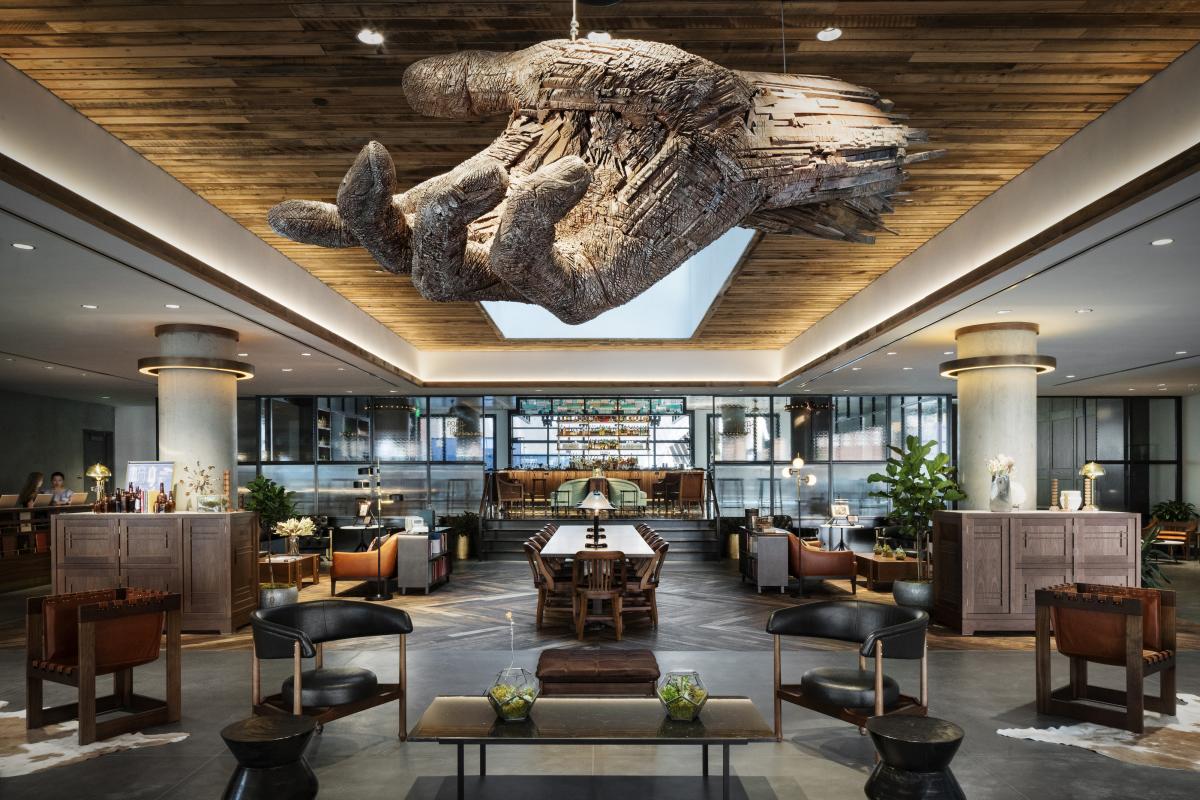 But even with so much else in Dairy Block to draw the eye, the little silver trailer, located in the lobby at the entrance to Kachina Southwestern Grill, still gets it fair share of attention.
Maybe it's the aroma that turns heads. The Airstream offers grab-and-go breakfast items like pastries, fresh fruit bowls, Kachina breakfast burritos and sandwiches and, of course, fresh, hot coffee.
"The idea was to bring the experience of a food truck indoors," explains Shazeen Shah, vice president of Wagstaff Worldwide, which handles public relations for Kachina's parent company, Sage Restaurant Group.
The Airstream is a destination for Denverites who work in and around Dairy Block, and it's also been a huge hit with guests at The Maven, who can access the walk-up window from the shared lobby. For now, it's only open for breakfast, but Shah says that once the rest of Dairy Block opens later this year, Kachina expects to add an afternoon menu featuring margaritas, chips and salsa, guacamole and other southwestern-inspired snacks.
Stop by the Kachina Airstream during your next morning stroll through LoDo. You'll find the daily menu on the chalkboard and a fresh cup of coffee at the window!