National Hispanic Heritage Month, from Sept. 15–Oct. 15 each year, commemorates the histories, cultures and contributions of American citizens whose ancestors came from Spain, Mexico, the Caribbean, and Central and South America.
The celebration begins each year on Sept. 15, the anniversary of the independence of five Latin American countries: Costa Rica, El Salvador, Guatemala, Honduras and Nicaragua. Mexico, Chile and Belize also observe their independence days during this period.
Here's how you can celebrate this rich tradition, history and culture in Denver during this special month. 
National Hispanic Heritage Month Events
Festivals
Westwood Chile Fest (Sept. 9, 2023)
The one-day event in the Westwood neighborhood celebrates Hispanic-centric cultures, making up 80 percent of this Denver neighborhood, with a strong focus on authentic food and local arts. Free and open to the public, this celebratory event takes place along the Morrison Road Corridor, an area rich with makers, entrepreneurs and artisans.
1840 Rendezvous & Spanish Colonial Art Market (Sept. 16-17, 2023)
Spend a day in the early West with engaging and immersive fun for the whole family. Highly trained historic interpreters will show guests day-to-day skills from the 1840s, such as horse and mule packing; fire-starting; beadwork; sign language; blacksmithing; moccasin-making; arrow-making; wool processing; and more. Authentic Spanish colonial artists will demonstrate and sell their creations such as retablos, santos, jewelry, wheat applique, metalwork, weaving and furniture.
Viva Southwest Mariachi Fest (Sept. 16, 2023)
Now in its second year, Viva Southwest has put together a stunning lineup in its day-long celebration of mariachi music and the culture of northern Mexico. Taking place on Mexican Independence Day, the lineup includes the Mariachi Estelares de Colorado (made up of students from around the state) and headliner Latin Grammy Award Winner Flor de Toloache. While there will be VIP tickets for sale, the concert is free and open to the public.
Festival Del Sol (Sept. 17, 2023)
Colorado Chautauqua and KGNU are proud to present the third annual free and bilingual Festival Del Sol in Boulder. Enjoy guided hikes, salsa dance classes, live music, traditional dance and children's entertainment, food trucks, a beer garden, family activities and games at the Chautauqua Auditorium and surrounding gardens.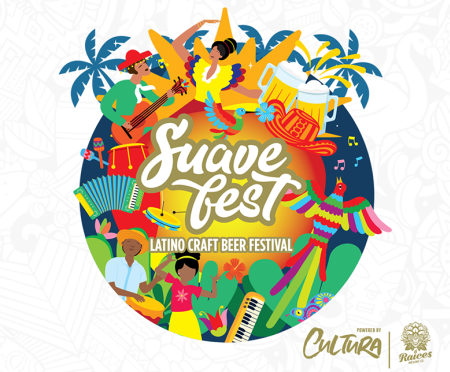 Suave Fest 2023 (Sept. 30, 2023)
Cultura, a non-profit organization committed to celebrating Latino culture, is bringing back a second edition of the bi-annual event that celebrates Latino culture through music, dance, food and art. Taking place at Raices Brewery, this year's event promises to be the biggest and best yet, with a larger number of participating cervecerías from around the country.
Día de los Muertos Celebrations
Día de los Muertos Brighton  (Sept. 16, 2023)
Join the community celebration along with artists from the Chicano Humanities & Arts Council. 
Día de los Muertos 'Life, Death and Rebirth: Vida, Muerte y Renacimiento' (Oct. 6–Nov. 17, 2023)
The CHAC Gallery presents a community gathering event on Oct. 6 for their Dia de los Muertos exhibit. The exhibit will remain to mid-November, but from 6 p.m.-9 p.m. on Oct. 6, a special ceremony will be held to come together as a community to celebrate our lost loved ones through one of Mexico's oldest traditions.   
Family Make and Take: Traditions of Día de los Muertos Papier Mache Calaveras (Oct. 29-30, 2023)
Cartonería (papier mache) is a form of Mexican folk art used to create objects that are essential to celebrating Mexican holidays and festivals, including Día de los Muertos. Instead of representing fear and death, calaveras (skulls) symbolize the celebration of life and are often placed on the ofrenda as an offering. Join in to paint and decorate papier mache calaveras sculptures created by contemporary Mexican artists Óscar Becerra-Mora and Ruben Mica.
Museum Exhibitions
Costa Rica: Long Live Peace and Labor (Sept. 14, 2023–Jan. 28, 2024)
When you think of Costa Rica, do you think of the country's biodiversity and anti-militarist culture? What you may not know is that beneath the surface, contrasting realities intertwine. Beyond its idyllic image, Costa Rica represents a fresh societal landscape, giving rise to new social groups that voice their opinions and question prevailing national political choices. With this exhibition at Museo de las Americas, the country's rich cultural heritage comes to life as a seamless blend of ancient artifacts and contemporary art illuminates both the country's intriguing past and vibrant present.
Desert Rider: Dreaming in Motion (thru Sept. 24, 2023)
Denver Art Museum presents a one-of-a-kind exhibit for a one-of-a-kind culture. Lowrider culture has made a deep impact on Chicano and Indigenous cultures of the Southwest for more than 50 years. The exhibit contains feminist and queer perspectives on car culture, as well as historical context on the impact of lowrider expression on Denver in the 1990s and early 2000s. The exhibit also includes magazine art from the 70s, multimedia presentations, and a segment on skateboarding culture that will bring out your inner rebellious teenager.
Justin Favela: Vistas in Color (thru Oct. 1, 2023
Justin Favela's large-scale piñata-paper installations exist at the intersection of cultural identity and pop culture. Vibrant and immersive, Vistas in Color honors and celebrates the sweeping desert landscapes of the U.S. and Mexico and the role that they have played in Latinx identity. 
Latin American Art Galleries  (thru Oct. 24, 2023
The reinstalled Frederick & Jan Mayer Galleries showcase Denver Art Museum's renowned Latin American Art and Art of the Ancient Americas collections through a presentation of more than 1,000 rare works that present the expansive history of artistic creation in Latin America. The breadth of these collections, among the most comprehensive in the United States, encompass 3,500 years of art and culture, revealing trends, relationships and discontinuities between art created in the region.
Food & Drink
The Great Mexican Beer Fiesta (Sept. 23, 2023)
In collaboration with Cerveceria Colorado's sister brewery, Denver Beer Co., the local brewery is hosting a Mexican street fiesta. This year's event will include collaborative craft beer from brewers in Mexico, lucha libre, folkloric dances courtesy of ArtistiCO, live entertainment, food trucks, a market featuring local artisans and a few of its Cervezas for Causes charity partners, and of course, lots of Mexican fare!
Hispanic Top Chef 2023 (Oct. 12-14, 2023)
The Hispanic Restaurant Association presents an exciting event for chefs and foodies alike! Eight carefully selected competitors will showcase their talents in this three-day culinary showdown. The event will take place at CSU Spur at the National Western Center.
Music, Dancing & Performances
'Cheyanne' - Reading of a New Play by Cipriano Ortega (Sept. 7, 2023)
Local artist and musician Cipriano Ortega presents a dramatic reading of his new play "Cheyanne." The presentation will include poetry by Manny Minaya and Angel Mendez, as well as a talkback session. The play is part of a local playwriting program for BIPOC writers.
Songs of Brazil and Music of the Bronx Horns (Sept. 8, 15 and 17, 2023)
The CJRO Latin Jazz Ensemble will pay homage to the power of Latin jazz with three concerts in September. The CJRO will be honoring the Bronx Horns, which established itself as one of the best Latin Jazz and Salsa bands in the 90s and introduced the genre to fans across the world. The CJRO along with vocalist Marion Powers will present an evening of music playing fresh arrangements from this Iconic band along with music from Brazil, Cuba and more.   
Sept. 8 at 7:30 p.m. / Parsons Theatre in Northglenn
Sept. 15 at 7:30 p.m. / Schoolhouse Theater in Parker
Sept. 17 at 3:00 p.m. / Aurora Fox Arts Center
Diego el Cigala's 'Obras Maestras' (Sept. 15, 2023)
Transport yourself with the sounds of flamenco from this Grammy-winning artist. He'll be appearing at the Paramount Theatre. 
Los Temerarios (Sept. 23, 2023)
This Mexican group is ready to hit the big stage at Ball Arena as part of their U.S. tour. 
Iván Cornejo (Sept. 24, 2023)
This American singer-songwriter is gaining popularity and will be performing regional Mexican music at Mission Ballroom. 
Maná (Sept. 29, 2023)
This Grammy-winning Latin American band is coming to Ball Arena, bringing a string of hits from various musical influences. Don't miss these legends!
'Los Amantes Perfectos' (Oct. 7, 2023)
Don't miss this traveling Latin play as it makes a stop in Denver, featuring Mexican actors Victoria Ruffo and Jorge Salinas. 
'Cuauhtémoczin' (Oct. 6-14, 2023)
"Cuauhtémoczin" is a magical realism prison drama intertwining the legacy of the ancient Aztec emperor Cuauhtemoc and the fight for liberation in the modern-day American prison system. Through a captivating multi-media performance, Cuauhtémoczin journeys through a return to self in the darkest of isolation; leaving audiences in awe, and connecting them with a Glimpse of Aztec culture and their own warrior spirit.
Flamenco Workshop: Singing with Francisco Orozco 'Yiyi' & Amparo Heredia 'La Repompilla'  (Oct. 9-11, 2023)
Flamenco Denver offers workshops with professional dancers and musicians from Spain, Venezuela and around the U.S. 
'Raices' (Oct. 13, 2023)
Flamenco Denver is once again bringing back its signature performance, "Raices," to the Newman Center for the Performing Arts. It features Executive and Artistic Director María Vázquez, several internationally recognized guest artists and the Flamenco Denver Dance Company.
Local Live Music at Sol Mexican Cantina (Fridays and Saturdays from 6-9 p.m.)
At Sol Mexican Cocina in Denver's exciting Cherry Creek North neighborhood, visitors can experience Latino music by local artists in a beautiful setting inspired by Mexico's Baja region. Enjoy the restaurant's delicious food along with an incomparable ambiance, which includes an indoor-outdoor patio and fire pit.
Latin Dancing Year-Round
Colorado New Style Dance specializes in Latin dance and offers a wide variety of classes for adults and kids. Various levels of salsa, bachata, capoeira and other classes are available.
Also on the list are bachata dancing with lessons on Wednesdays and Salsa Fridays at Blue Ice Lounge, which also has Rotating Latin Night on Thursdays and Latin Top 40 on Saturdays. More salsa and bachata lessons take place at La Rumba every night of the week. 
Looking to hear the best of new and classic Latin American music? Tune in every Sunday to KUVO JAZZ (89.3 FM) at 4 p.m. for Super Sonido with La Molly. The show highlights various Latin American genres, many of which are not well-known in the U.S., as well as local Latino musicians who deserve to be on your playlist. Hosted by the multi-talented DJ La Molly, who is also the co-founder of the Latino arts collective Ciudad Reina, the show is enormously popular with Denver's Latino community. You can listen to archived shows on KUVO's website.