Play in the mountains, stay in the city! That's the tagline for Basecamp Denver, a compilation of our best outdoor content so that you can do just that. We've posted a series of videos to inspire your next expedition.
In this third episode, local Denver artist Adam Vicarel introduces some new friends to the joys of biking in Colorado – from a beginner-friendly mountain trail to a pedicab tour of street art in the River North Art District (RiNo).  
Ed and Chris are visiting Denver because they love being active in the outdoors, but also appreciate soaking in the arts scene of a new city. Adam meets them at Evo Denver, where they rent the perfect mountain bikes.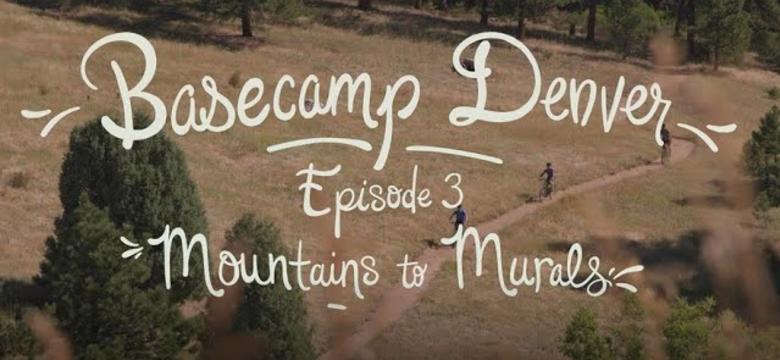 Join Denver artist Adam Vicarel on a day of mountain biking followed by a pedicab tour of the RiNo Art District. Use Denver as your basecamp for all your Rocky Mountain adventures.
Just a short drive from downtown is Mt. Falcon, one of Adam's favorite trail locations. The guys hop on their bikes and pedal off! Ed and Chris are experienced bikers, but not on mountain trails. With Adam as a guide, they quickly discover a new favorite hobby.
Back in town, everyone freshens up at the Oxford Hotel, where Ed and Chris are staying. The group heads back out for a surprise adventure – Adam has booked a tour of RiNo with Denver Pedicabs! For a few sunny hours, the pedicab guide shows the visitors a few Denver hotspots, along with some of the best street art in the city, including a mural painted by Adam himself! 
To round out the day, Ed and Chris head back to the Oxford for a cocktail at the Cruise Room, where they toast to their exciting Denver vacation.
Feeling inspired to plan your own Basecamp expedition? There's never been a better time to opt outside while still enjoying the best urban experiences Denver has to offer. Find activity ideas, day trip itineraries, hotel deals and more at Basecamp Denver.