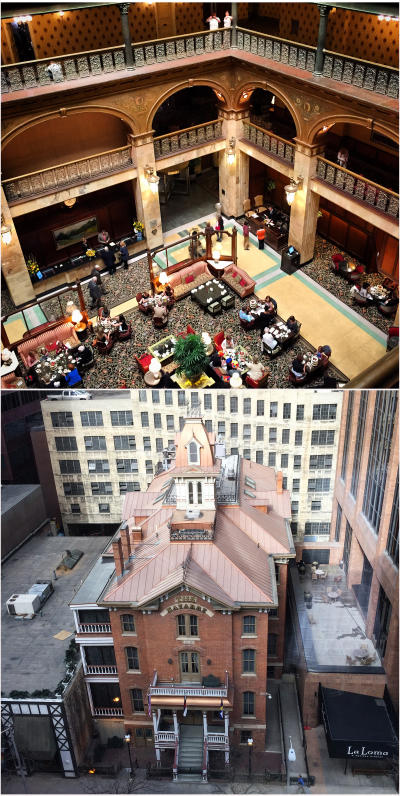 In February 1964, the Beatles played on "The Ed Sullivan Show" and conquered America overnight. Their hit "I Want to Hold Your Hand" sold 1.5 million copies in one week. 
By August, the world's first major rock 'n' roll tour was put together featuring the Beatles in 32 shows in 24 cities in just 33 days. One of the most interesting concerts was scheduled for Aug. 26, 1964, at Denver's famous Red Rocks Amphitheatre. 
Today, it's one of only four venues still standing that originally hosted the Beatles. It was also the only concert on the tour to not sell out with "The Denver Post" complaining about the outrageous $6.60 cost of tickets. The true reason that only 7,000 people turned out had to do with the difficultly teenagers faced in getting to Red Rocks due to the lack of public transportation in those days.
That didn't stop them from showing up at the airport. More than 10,000 screaming fans met the Beatles as they arrived at what was then Stapleton International Airport and a traffic jam ensued with 5,000 more hysterical fans waiting for them at the iconic Brown Palace Hotel. There was such pandemonium in the hotel's famous atrium lobby that the Beatles were brought in by a side entrance and whisked to their rooms. They were guarded behind a temporary steel gate. The Fab Four never saw the spectacular lobby that made the Brown Palace Hotel famous.
The Beatles were given a two-bedroom suite, with two single beds in each room, and they ordered grilled cheese sandwiches from room service. Today, you can stay in the same Beatles suite in the hotel, which is decorated with pictures of the band. A unique feature of the room is a colorful jukebox, which contains all 220 Beatles songs and plays for free.
The Beatles went on stage at Red Rocks at 9:30 p.m. and opened with "Twist and Shout." It was the first full-blown rock concert at Red Rocks, although Ricky Nelson and Peter, Paul & Mary had played there previously. An exhibit case in the Red Rocks Visitor Center has a ticket from the show, historic photographs and a Colorado Jaycees vest that was worn by the Beatles. They were made honorary members of the Jaycees during a press conference before the concert.
Two days after their Denver concert, the Beatles met Bob Dylan for the first time in New York. Dylan had lived in Denver during the summer of 1960, sometimes performing at the Satire Lounge on Colfax Avenue to open for Denver comedy duo the Smothers Brothers. The Satire was just down the block from East High School where Dylan friend, cover artist and folk singer Judy Collins had graduated in 1957.
Captions: The jukebox that plays music for free; atrium at the Brown Palace Hotel; view from the Beatles room; interior of the Beatles room.