This neighborhood offers a vibrant mix of arts, culture and Colorado history. Explore the gold-domed Colorado State Capitol with its "Mile High" marker on the 13th step. Civic Center Park plays host to live music and food trucks, Tuesdays, Wednesdays and Thursdays from May-October. You'll find some of Denver's finest museums nestled among beautiful turn-of-the-century mansions of "Cap Hill," including the Molly Brown House Museum which tells the story of the "Unsinkable" Molly Brown.
In the Golden Triangle Creative District, don't miss Denver Art Museum, Kirkland Museum of Fine & Decorative Art and the Clyfford Still Museum. With galleries, fine-art studios, museums, specialty stores, restaurants, nightclubs, coffeehouses and bistros, the neighborhood is a great place to explore on foot. 
See the neighborhood map below to start exploring.
EXPLORE
This attraction brings history to life with multimedia that tell the story of the Centennial State. The Smithsonian Institution described it as "the first great history museum of the twenty-first century."
You can get a taste for Denver life in the early 1900s at the landmarked home of two of Denver's historic families.
Travel through 150 years of art. Three collections are all shows together in salon-style: decorative art, Colorado and regional art and a retrospective collected of Colorado's own, Vance Kirkland. Ages under 12 not admitted. 
Explore more of Golden Triangle/Capitol Hill's rich heritage with an interactive, multimedia tour that takes you to Denver's greatest historic attractions.
Museums
In addition to art galleries and studios, Golden Triangle Creative District is home to Denver Art Museum, renowned not just for its extensive collections, but for its bold architectural design. Visit the Clyfford Still Museum which showcases the powerful works of Abstract Expressionist artist, Clyfford Still. Housed in the original Firehouse Station No. 1, Denver Firefighters Museum explores the history of firefighting in the area and honors the brave men and women who keep Denver safe. Don't miss the one-of-a-kind Counterterrorism Education Learning Lab (CELL) where you can learn about terrorism's history in the world and how to prevent it in the future.
Galleries 
See original artwork at these well-respected galleries: Walker Fine Art, Sandra Phillips Gallery and William Havu Gallery. 
Parks
Find an oasis in the city at one of the neighborhood's many parks, including Civic Center, Congress and Cheesman Parks.
Unique Accommodations
Many of the stately homes in Denver's Capitol Hill area have been converted into accommodations, such as the Capitol Hill Mansion Bed & Breakfast and the Patterson Historic Inn. Don't miss The ART Hotel Denver, Curio Collection by Hilton featuring a rooftop bar and patio, as well as a museum-quality art collection of its own.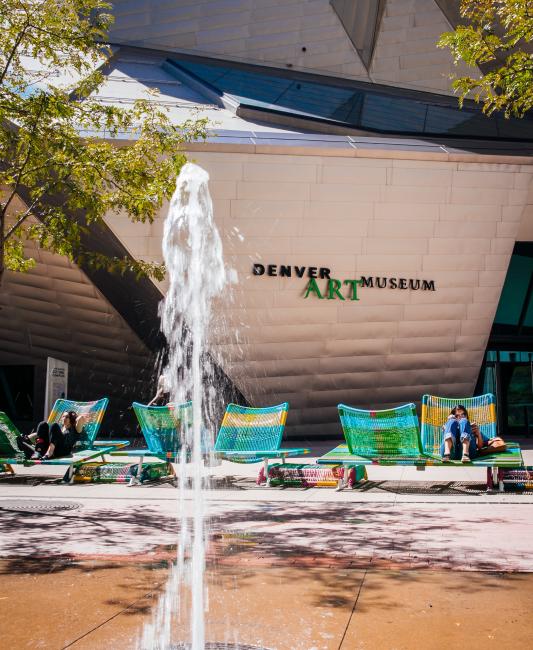 LOCALS KNOW
Denver Art Museum provides free admission to visitors 18 and younger and hosts blockbuster traveling exhibits, as well as impressive permanent collections. 
The Colorado Photographic Arts Center is dedicated to the art of photography by providing educational resources for photographers and hosting numerous exhibitions throughout the year that are free and open to the public.  
Enjoy the view at a Mile High on the 13th step of the Colorado State Capitol building, and take a tour for free, Monday through Friday.
Explore Broadway Market, a food hall and community gathering place that offers a Mile High spin on cuisine from all over the world, with ten different food vendors, a coffee shop, a chocolatier, a central bar, magic robot beer wall, patio and local boutiques.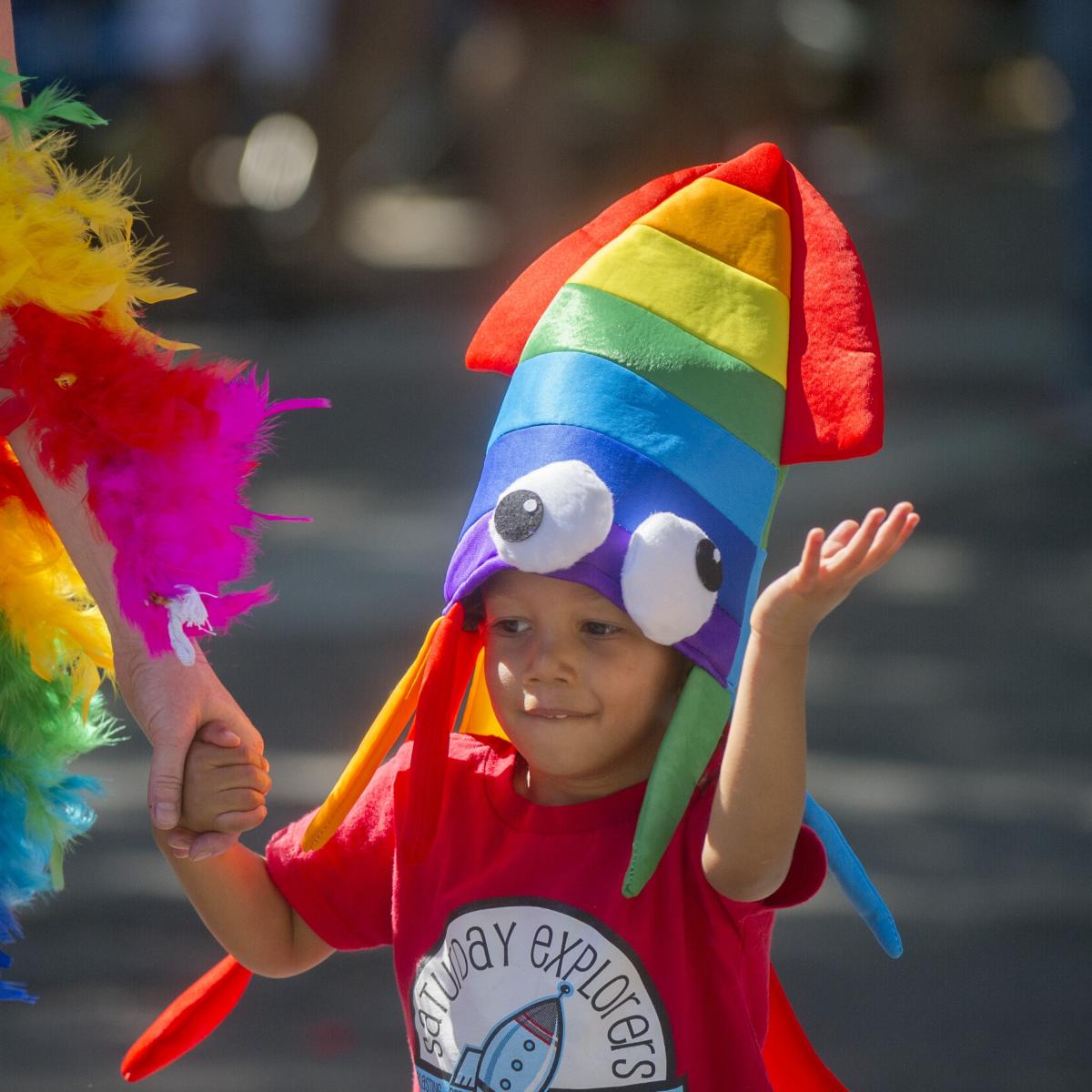 EVENT HIGHLIGHTS
Each spring in Civic Center Park, Denver hosts the nation's largest Cinco de Mayo celebration. 
The annual parade and festival (one of the biggest LGBTQ+ celebrations in the United States) makes its way through the heart of the neighborhood to Civic Center Park each June.
Tuesdays through Thursdays in the summer, food trucks arrive at the park during lunchtime for Civic Center EATS. Other events in the park include Independence Eve celebrations, A Taste of Colorado and Civic Center MOVES (free exercise classes).
Westword Music Showcase
An outdoor music concert series held annually in June that features national headliners and over 200 of the best bands and artists from Denver and beyond. 
CAPITOL HILL AND GOLDEN TRIANGLE MAP
Start your neighborhood adventure at this suggested spot! This is a centrally located position that you can input into your GPS to get started exploring.